Extraordinary Scholarship
9/1/2023
Submission Deadline
Explore Similar Scholarships
Location:
Grade Level:
The founder of Daniel Stark Injury Lawyers wanted to provide the average student with a chance to obtain extraordinary skills to achieve extraordinary results, hence the name of the scholarship. Any high school student from Texas can apply for this chance, regardless of their gender, age, ethnicity, and academic background.
Daniel Stark is a local law firm in Texas that gives five high school students from Texas the chance to win $1,000 each for their college tuition every year. These students are assessed on their drive to achieve things in life and will provide them with the necessary monetary resources to do so!
The Extraordinary Scholarship looks for students that not only have the urge to turn their life around, but also the appropriate skills to do so, such as problem-solving abilities. Recipients of this scholarship have used the award funds for many things concerning their undergraduate studies from the expenses of their books to tuition, travel, and so on.
Key Information of Extraordinary Scholarship
Study Details
Country of Study
United States
Scholarship Details
Intended Level of Study
Undergraduate
Extraordinary Scholarship Timeline
January 2023
Application Opening Date
Applications open in January.
September 2023
Application Submission Deadline
The submission deadline is on September 1.
Scholarship Eligibility
To be eligible to apply, applicants must meet the following criteria.
Eligible Grade: High School Freshman – High School Senior
Maximum Age: Any
Required GPA: Any
Geographic Eligibility: Texas
Gender: Any
Race/Ethnicity: Any
Application Requirements
Here's what you need to submits besides your application.
How to ace the Extraordinary Scholarship
1
Identify your passion
Make sure you're aware of at least a single thing that you're passionate about and elaborate on why and what makes it so special. Be mindful in articulating that passion and showing the selection committee how you plan to move forward with it. If you haven't discovered one yet, try out multiple things such as reading, music, and sports, and you'll soon pinpoint exactly what's right for you!
2
Polish your communication skills
Since the selection process is based entirely on student applications, it would require a solid delivery by the student themself of why they could be an appropriate choice for the scholarship. You need to write down all that you think is necessary to be addressed and then practice saying them multiple times to yourself beforehand.
3
Emphasize on experience
There are no application requirements for this scholarship such as an essay or a grade transcript. However, there is extreme emphasis laid down on the student's drive to want better for themself and if you manage to highlight that accordingly, you can surely secure a place for yourself. Shed light on a certain life experience that shaped you and acted as a turning point that motivated that drive in you!
4
Know what you want
This scholarship looks for students that are aiming to turn their life around and for one to do so, they must know why and how. Think in depth of all the times you have looked at problems as opportunities and overcame them, for example, if you've organized an event in school and encountered obstacles to do so but still managed to pull it off. Narrate similar instances like this to the committee and show off your entrepreneurship skills!
How the Extraordinary Scholarship is Judged
Applicants are assessed on their appetite for achievement and elevating themselves from an average to extraordinary student, which should be reflected in their life experience. Applicants are expected to be some level of entrepreneurs at heart with the ability to solve problems. They need to have a passion that they have recognized and are expressive about.
Why We Love the Extraordinary Scholarship
Use award for any college expense
After receiving the scholarship, it is up to the recipient on how they want to spend it towards their college experience. They can either contribute it to the tuition, buy their textbooks or use it for their travel, housing, and so on.
There is no academic requirement
Unlike most scholarships, the Extraordinary Scholarship doesn't require perfect grades or ideal test scores. Any student of any academic standing can be awarded this opportunity, as long as they have the appropriate skills.
You can study any major
Students have the freedom to choose whichever university they have been accepted in and pursue any subject they would like. The scholarship will simply fund your choice!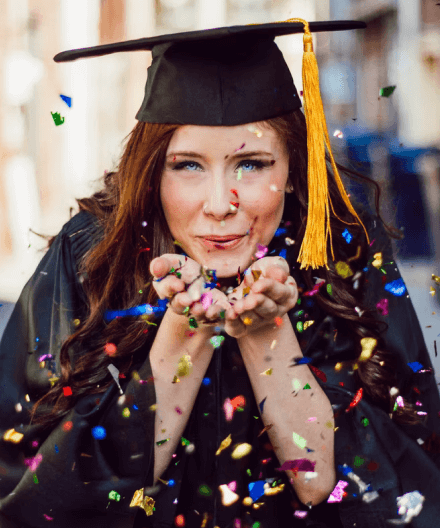 5 Facts About Extraordinary Scholarship
There is no minimum GPA requirement.
There is no requirement of a certain minimum GPA to apply for this scholarship, all students are welcome to pursue it.
Recipients need to have certain life experience
The selection process for this scholarship highlights the need to narrate a life experience that made you look beyond settling for average.
There is no expectation to show financial need
The only thing this scholarship requires is the ideal skills and abilities. You don't need to be from any specific financial background to avail this chance.
The application has no requirements at all
Unlike most scholarships that require essays, transcripts, recommendations, portfolios, etc, this scholarship will simply evaluate you according to your experiences.
There are no demographic limitations
Known for its flexibility, this scholarship does not look for any specific gender, race, ethnicity, or a certain age to fit its requirements.