Exelon HBCU Corporate Scholars Program
$25,000–$100,000
Award Amount
11/19/2022
Submission Deadline
Explore Similar Scholarships
In partnership with United Negro College Fund (UNCF), the Exelon Corporation established The Exelon HBCU Corporate Scholars Program Scholarship. It is a $25,000 scholarship renewable for three years and awarded to 24 students chosen for Exelon HBCU Corporate Scholars Program.
Exelon aims to encourage the development of education and the workforce. The scholarship is also for assisting in developing highly motivated young people who are eager to lead the transition to a sustainable energy future.
The scholars have access to scholarship assistance, internship opportunities, and early-career readiness training. The students eligible for this scholarship are undergraduates attending historically black colleges and universities (HBCUs).
Key Information of Exelon HBCU Corporate Scholars Program
Study Details
Area of Study
Business Administration
Engineering
Information Technology
Logistics
Supply Chain
Country of Study
United States
Scholarship Details
Intended Level of Study
Undergraduate
Award Amount
$25,000–$100,000
Exelon HBCU Corporate Scholars Program Timeline
October 2022
Application Opening Date
The applications generally open on October 1, 12:00 AM EST.
November 19, 2022
Submission Deadline
The application deadline is November 19, 11:59 PM EST.
February 2023
Date of Award Announcement
Award winners will be announced by February.
Scholarship Eligibility
To be eligible to apply, applicants must meet the following criteria.
Eligible Grade: Undergraduate
Maximum Age: Any
Required GPA: 2.8
Geographic Eligibility: Delaware, District of Columbia, Illinois, Maryland, New Jersey, Pennsylvania
Gender: Any
Race/Ethnicity: Black
Application Requirements
Here's what you need to submits besides your application.
Essay
Grade transcript
Recommendation letters
How to ace the Exelon HBCU Corporate Scholars Program
1
Tie your career goals into the scholarship
The scholarship aims to prepare you for a career in the energy industry. A tip for success would be to relate your career goals with getting a job in Exelon corporation.
2
Use professional language
As much as it is crucial to stay authentic, remember your audience. Don't use informal words; instead, use professional language to write your application.
3
Make your résumé achievement-focused
It is not enough to say you have worked or volunteered in a particular organization; you want to stand out by stating your accomplishments while you filled those roles. Ensure your résumé should highlight this.
4
Demonstrate leadership qualities
Your résumé and essay should shed more light on this. Talk about times you led a team, volunteered, or took intuitive roles. The icing on the cake is talking about giving back. Leadership and community participation serve as a benchmark for judging candidates.
How the Exelon HBCU Corporate Scholars Program is Judged
Academic excellence, proven financial need, and leadership qualities are all factors the judging committee considers. Applicants must demonstrate excellence, passion, and enthusiasm for their career goals. These attributes are not to be shown by just declaring them but rather by demonstrating the existence of such traits using past experiences and accomplishments.
Why We Love the Exelon HBCU Corporate Scholars Program
It can be renewed
The scholarship is renewable for three years. The renewal option means that students can overcome financial barriers that might get in the way of completing their education.
It also offers awardees non-monetary benefits
Selected applicants have the opportunity to apply for Exelon Summer Internships. This opportunity gives the students leverage for their career growth.
Awardees have adequate program support
Successful applicants have access to Exelon internship readiness support, Academic and Professional Development support, and Exelon professional development guidance and support.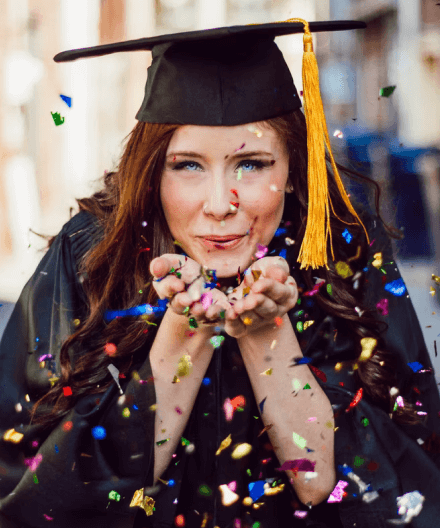 5 Facts About the Exelon HBCU Corporate Scholars Program
There is a minimum GPA requirement
Applicants must have a minimum GPA of 2.8 to qualify for the scholarship.
Applicants must be Exelon utility customers
Applicants must be Exelon utility customers located in any of the following targeted markets: Delaware, the District of Columbia, Illinois, Maryland, New Jersey, or Pennsylvania.
Academic classification is restricted
Only first-year college students are eligible to apply for the scholarship.
Application is 100% online
The entire process for the application for the scholarship is to be done online, including the submission of the student's documents.
There is a condition for internship
Though the internship opportunity is not compulsory, selected Interns would attend the UNCF Student Leadership Conference.