ETS Cares Scholarship Program
$1,000–$10,000
Award Amount
4/21/2023
Submission Deadline
Explore Similar Scholarships
Location:
Grade Level:
The ETS Cares Scholarship Program was established by the Education Testing Service (ETS) Community Action Fund administered by Scholarship America. The program seeks to aid high school seniors graduating from a New Jersey public school to attend the college, university, or technical school of their choice.
The program offers a one-time award ranging from $1,000 to $10,000 to graduating students. The scholarship is mailed directly on behalf of the student to the recipient's institution and is disbursed in two installments in August and January.
It is wholly funded by monetary contributions from ETS employees who donate annually to ETS Cares to make a significant contribution to their communities. Selected recipients are awarded based on their financial needs.
Key Information of ETS Cares Scholarship Program
Study Details
Country of Study
United States
Scholarship Details
Intended Level of Study
Undergraduate
Vocational/Technical School
Award Amount
$1,000–$10,000
ETS Cares Scholarship Program Timeline
March 2023
Applications Opening Date
The application opens on March 1.
April 2023
Submission Deadline
The submission deadline is on April 21
June 2023
Awards Announcement Date
The scholarship recipients are announced in June.
Scholarship Eligibility
To be eligible to apply, applicants must meet the following criteria.
Eligible Grade: High School Senior
Maximum Age: Any
Required GPA: Any
Geographic Eligibility: New Jersey
Gender: Any
Race/Ethnicity: Any
Application Requirements
Here's what you need to submits besides your application.
Essay
Grade transcript
Recommendation letters
How to ace the ETS Cares Scholarship Program
1
Show proof of financial need
The scholarship is need-based. You have to show that financial aid is needed, and the lack of it would be a significant constraint to you gaining higher education.
2
Get a stellar recommendation
Before applying, ask a mentor or teacher to write you a recommendation letter for the scholarship, focusing on your character and community involvement. Approach whoever you see knows you best and approach them early, allowing them enough time to write a stellar recommendation letter.
3
Be involved in your community
Applicants are judged based on their involvement in their schools and communities. To ensure you get awarded, get involved in leadership activities or volunteer in a society or NGO in your community or school.
4
Review your essay before submission
Have a teacher or parent check your essay for grammatical and spelling errors and adhere to the 500-word limit before submitting. Also, ensure your essay focuses on the challenges you've faced and how education would positively impact your future.
How the ETS Cares Scholarship Program is Judged
Recipients are selected by a review committee appointed by Scholarship America. Applicants are assessed based on challenges or hardships the applicant's face and their impact, their need, educational experience, essay, academic transcript, community involvement, and recommendations.
Why We Love the ETS Cares Scholarship Program
No GPA requirement
Applicants are not required to have a minimum GPA to apply for the scholarship, unlike most other scholarships. However, applicants are required to submit their academic transcript during the application.
More than one ETS scholarship
You may apply for more than one ETS scholarship, although you would only be awarded the larger scholarships if selected.
It is open to everyone from New Jersey
Awards are granted without regard to race, color, creed, religion, sexual orientation, gender, or disability as long as the applicant attends a public school in New Jersey.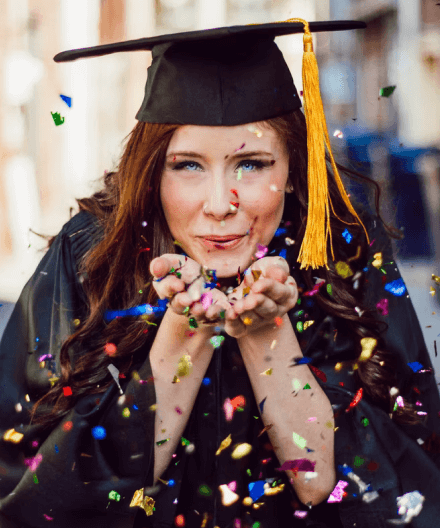 5 Facts About the ETS Cares Scholarship Program
Founded in 2008
The ETS Community Action Fund was founded in 2008. The advisory committee made up of ETS employees has voted since 2010 to fund scholarships for New Jersey's graduating high school seniors.
Administered by Scholarship America
Scholarship America is the largest designer and manager of scholarship, tuition assistance, and other education support programs for corporations, foundations, associations, and individuals in the United States.
$1.2million in scholarships
Since 2008, over 200 students from New Jersey have been awarded over $1.2 million in scholarships.
The largest testing and assessment organization
ETS is an acronym for Educational Testing Service. It was founded in 1947 and is the largest private nonprofit educational testing and assessment organization in the world.
ETS offers various other scholarships
Asides from the ETS Cares Scholarship Program, which employees sponsor, ETS offers various other awards, including: the William Turnbull Award, the ETS-Trenton Central High School (TCHS) Scholarship, and the ETS Presidential Scholarships for Historically Black Colleges and Universities (HBCU).