Erickson Merkel Foundation Scholarships
3/30/2023
Submission Deadline
Explore Similar Scholarships
Location:
Grade Level:
The Erickson Merkel Foundation award aims to reduce financial constraints for outstanding students across all academic disciplines. It provides four scholarships annually to students enrolled in post-graduate programs in the fields of their choice.
Each of the four scholarships offered by the Erickson Merkel Foundation in 2022 will award $1,000 to four deserving candidates. These scholarships are the Susan McGuire Scholarship, Donald Erickson Scholarship, Jerome P. Merkel Scholarship, and Duane Reznechek Scholarship.
Once they have received the grant, applicants can go ahead and take care of their academic demands.
Key Information of Erickson Merkel Foundation Scholarships
Study Details
Country of Study
United States
Scholarship Details
Intended Level of Study
Undergraduate
Postgraduate
Vocational/Technical School
Erickson Merkel Foundation Scholarships Timeline
March 2023
Application Opening Date
Applications open on March 1.
March 2023
Submission Deadline
The submission deadline is on March 30.
May 2023
Awards Announcement day
Winners are announced in May 2023.
Scholarship Eligibility
To be eligible to apply, applicants must meet the following criteria.
Eligible Grade: Undergraduate – Postgraduate
Maximum Age: Any
Required GPA: Any
Geographic Eligibility: Colorado, Minnesota, North Dakota
Gender: Any
Race/Ethnicity: Any
Application Requirements
Here's what you need to submits besides your application.
Essay
Short Answers
Grade transcript
How to ace the Erickson Merkel Foundation Scholarships
1
Prepare all necessary documents
The EMFS, just like every other scholarship opportunity, requires all applicants to upload essential documents for screening, recording, and other purposes. Before starting the application procedure, make sure all of your documents are prepared so you don't overlook anything.
2
Avoid multiple applications
The scholarship committee will not accept multiple submissions from the same applicant. Connect to a robust network and avoid getting anxious while submitting your application to prevent this.
3
Project your strength
The examining board wants to see what distinguishes you from all other applicants, so identify it and demonstrate it. But be careful not to exaggerate your claims.
4
Double-check before final submission
Ensure that you cross-check your essay and other documents before hitting the "submit" button. You do not want any silly mistakes to reduce your chances of being selected.
How the Erickson Merkel Foundation Scholarships is Judged
Applicants are judged based on their academic performance and the level of zeal shown towards it. You have a chance of receiving the scholarship if you can persuade the committee that you are passionate about your studies, your career, and your intended profession.
Why We Love the Erickson Merkel Foundation Scholarships
Not restricted to universities
Students, who are currently pursuing their undergraduate studies at a university, can apply for this scholarship, as well as those who are enrolled in any accredited vocational institution or two-year college.
Simple application procedure
The application process is structured in a way that makes it easy and stressless for students to apply.
Available to all ethnic groups
There are no racial, tribal, or ethnic restrictions on participation for the EMFS.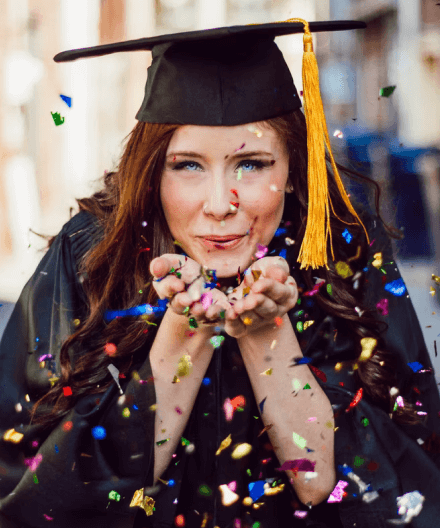 5 Facts About Erickson Merkel Foundation Scholarships
Geographical eligibility
Only those schooling or residing in Minnesota, Colorado, and North Dakota are eligible to apply for this scholarship.
Applicants must be undergraduate
High school seniors are not eligible to apply for this scholarship.
Award is paid to the institution directly
The scholarship board pays directly to the institutions of successful applicants.
No proof of financial need is required
Applicants do not need to present any proof of financial need during the application process.
No minimum GPA
Although the scholarship board emphasizes academic excellence, students at any grade point can apply.