Equitable Excellence Scholarship
$2,500–$20,000
Award Amount
12/1/2022
Submission Deadline
Explore Similar Scholarships
Location:
Grade Level:
Until 2020, Equitable was part of AXA, one of the world's most high-profile insurance companies — coming in at #46 on Forbes' Global 500 list — so it makes sense that they've got one of the most high-profile scholarships, too. Meet the Equitable Excellence Scholarship. A fund that will provide nearly $2 million in scholarships, this award is widely available to students across the 50 states, D.C., and Puerto Rico.
The Equitable Foundation has been around for more than 30 years and is still committed to its original mission of helping communities succeed through grants, partnerships, and volunteerism. The Excellence Scholarship is just one way they do this.
Winning this scholarship not only nets you a large paycheck, but puts you in exceptional company. A review of last year's winners shows that Equitable Excellence Scholarship winners are truly notable students. Many of them have established their own educational organizations and groups.
Key Information of Equitable Excellence Scholarship
Study Details
Country of Study
United States
Scholarship Details
Intended Level of Study
Undergraduate
Award Amount
$2,500–$20,000
Key moments in
September 1, 2022
Application Open Date
Applications open around the beginning of September.
December 17, 2022
Submission Deadline
The application deadline is in December, but will close when 10,000 applications have been received, which may occur before this date.
February 2023
Award Announcement Date
Winners will be notified by late February.
June 2023
Winners names released to the public
In June, winners' names are released to the public and posted on the website.
Scholarship Eligibility
To be eligible to apply, applicants must meet the following criteria.
Eligible Grade: High School Senior
Age: 18 – 20
Required GPA: Any
Geographic Eligibility: United States
Gender: Any
Race/Ethnicity: Any
Application Requirements
Here's what you need to submits besides your application.
Grade transcript
Essay
Standardized Test Scores
How to ace the Equitable Excellence Scholarship
1
Get there early
Instead of closing submissions when the date passes, Equitable closes off applications once they've received 10,000 submissions. This is only problematic if you're a procrastinator — the early birds will nail this piece.
2
Prepare your narrative
The Equitable Excellence Scholarship judges look almost exclusively at an applicant's "non-academic outstanding achievement[s]" when making their choices for the first round. Be prepared to elaborate on an achievement you made outside of school in a way that shows how you improved your community.
3
Highlight characteristics that align with past winners
Through your essay portion of the application, be sure to make clear how you fit the mold of an Equitable Excellence scholar. According to Equitable, their Excellence scholars set goals and reach them — they're driven, ambitious, and they've got respect for the community at large.
4
Present how you give back to your community
Many of the top winners have initiated and established projects that support and better their communities. Some are educational, others are charities — be sure to emphasize your involvement and work.
How the Equitable Excellence Scholarship is Judged
In alignment with the Equitable Foundation's mission of assisting and supporting communities, applicants are judged on how they have contributed to their community to build a better future. Prospective scholars need to display the qualities of leadership, determination, and resilience to ensure future success.
Why We Love the Equitable Excellence Scholarship
It awards the early bird
Initiative is important when trying to win any scholarship, but this scholarship depends on it. With the Equitable Excellence Scholarship, only the first 10,000 participants are considered, so it's important that you get your application in well before the deadline.
It empowers exceptional students
There are many types of scholarships out there, meant to serve all types of students. No type of scholarship is better than another, but it's hard not to admire a scholarship that looks almost exclusively at someone's merits and achievements. When most scholarships look to potential, Equitable looks to accomplishments, instead.
It's widely available
It can be frustrating browsing scholarships and only finding things that are applicable to students in other locations. However, the Equitable scholarship has wider availability than most. Chances are, if you're aware of the Equitable Excellence Scholarship, you're eligible.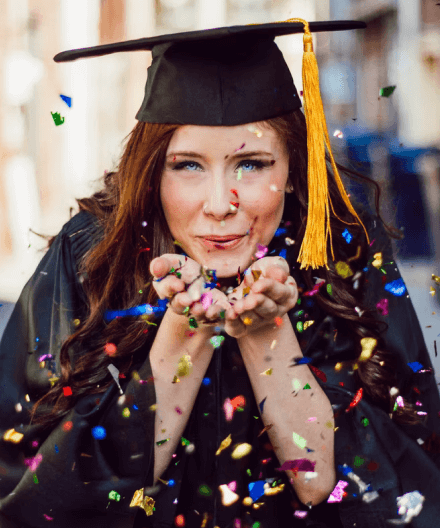 5 Facts About Insurance
Julia Roberts has a $30 million smile
It's not unusual for celebrities to insure body parts, but nobody's mouth comes close to the amount of insurance in Julia's; in comparison, Bruce Springsteen's voice is insured for a paltry $6 million.
The Amish don't pay Social Security
While most of us view it as a tax, the Amish view it as insurance, which inherently implies a lack of faith in God.
You can get almost anything insured
Back in 1988, a Florida-based company began to offer "UFO abduction insurance," and it's still available today.
The Netherlands requires health coverage
It's the only nation in the world that requires that all adults purchase personal health insurance, and consistently outperforms other healthcare systems in Europe and North America.
Starbucks buys a lot of it
In fact, Starbucks pays so much for insurance, that the expense actually exceeds the chain's cost for its primary product: coffee.