Emerge Scholarships
2/18/2023
Submission Deadline
Explore Similar Scholarships
Location:
Grade Level:
Each year, the Jeannette Rankin Women's Scholarship Fund empowers women by offering them financial aid for their education. The scheme has been doing this for over 40 years and honors the legacy of Jeannette Rankin (the first woman to be elected to the United States Congress).
Before her death in 1973, she entrusted part of her Georgia estate to raise money to establish a non-profit scholarship fund called the Jeannette Rankin Foundation (JRF). The JRF offers the Emerge Scholarship Program.
Through the JRF, Emerge Scholarships are offered to low-income women aged 25 years and older, who are residents in the state of Georgia, pursuing undergraduate degrees or a trade skills certification at a recognized college or university in the United States. The worth of the scholarship is $20,000 and it is renewable for up to five years.
Key Information of Emerge Scholarships
Study Details
Country of Study
United States
Scholarship Details
Intended Level of Study
Undergraduate
Vocational/Technical School
Emerge Scholarships Timeline
November 2022
Application opening date
Application for the Emerge Scholarship program opens in November. Candidates are advised to check the scholarship website for more clarifications on the date.
February 18, 2023
Application deadline
The deadline for the submission of applications is in February. Try and check the scholarship website to get the accurate application deadline.
June 2023
Selection of finalists
Many candidates will be shortlisted for the final phase of the award towards the end of June.
July 31, 2023
Award announcement date
The scholarship body will select the recipients of the award from the list of the finalists.
Scholarship Eligibility
To be eligible to apply, applicants must meet the following criteria.
Eligible Grade: Undergraduate
Minimum Age: 35
Required GPA: Any
Geographic Eligibility: United States
Gender: Women
Race/Ethnicity: Any
Application Requirements
Here's what you need to submits besides your application.
How to ace the Emerge Scholarships
1
Ensure that your institution is accredited
Before you begin your application, call the Admissions Office or check your institution's website to know if it is accredited by one of JRF's approved agencies. The agencies include Accrediting Council for Independent College and Schools, Middle States Commission on Higher Education, New England Association of Schools and Colleges, Higher Learning Commission of the North Central Association of Colleges and Schools, Northwest Commission on Colleges and Universities, Southern Association of Colleges and Schools, and Western Association of Schools and Colleges.
2
Keep up with your references
Once you choose and notify two references, they will receive an email requiring them to write the recommendation letter and upload it back to the system. If you are not sure that a reference will upload a recommendation letter for you before the application deadline, remind them or withdraw the request and submit the details of another reference. So, keep up with your references as you will not be able to submit your application until your references have uploaded the recommendation letters.
3
Set your goals
Setting your academic goals, the plan for reaching the goals, and how you intend to use your education to give back to your community will play an important role in your scholarship application. Therefore, state and explain your academic goals and how the degree you are pursuing will benefit your community.
4
Show evidence of low-income status
Keep in mind that the Emerge Scholarships are designed for candidates from low-income families. If you are filling out your application, make sure that you submit your tax forms from the previous year as evidence of income. It is the previous year's tax form that the foundation will use to determine your income.
How the Emerge Scholarships is Judged
Applicants must be female residents in the state of Georgia and show evidence of residency. They should also be currently enrolled in an accredited not-for-profit college or university in the U.S. candidates must be aged 25 years and older and will be considered irrespective of race, color, religion, marital status, national origin, and physical impairment. Applicants must also come from low-income families.
Why We Love the Emerge Scholarships
A second chance at education
The Emerge Scholarship through the JRF offers women in Georgia a second chance to pursue their career dreams. These are women who are nontraditional students whose education was delayed due to certain circumstances and who have overcome many problems in life.
Non-discrimination policy
The Jeannette Rankin Foundation maintains a strict policy of offering scholarships to women irrespective of their race, religion, tribe, marital status, disability, sexual orientation, gender identity and expression, and national origin.
Join the ranks of intellectual minds
Statistics show that 90% of Emerge scholars are leading campus organizations while 70% are involved in study abroad programs, reputable internships, and research. Becoming an Emerge scholar lets you connect with sharp minds that will help you to hone your critical thinking and problem-solving skills as well as become a community builder.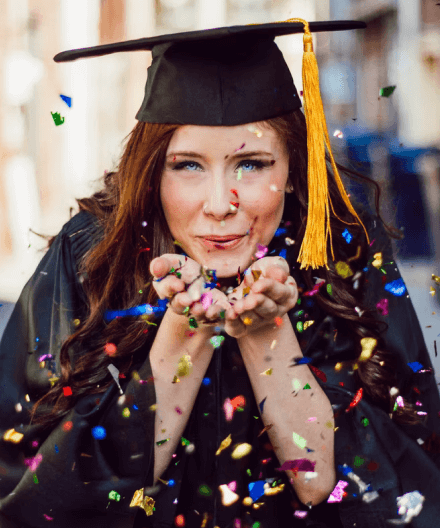 5 Facts About the Jeannette Rankin Foundation
Personal assistant and friends established the JRF
Three years after her demise (1976), Jeannette's personal assistant and her friends (Sue Bailey, Gail Dendy, Margaret Holt, and Heather Kleiner) established the JRF with the $16,000 from her Watkinsville, Georgia estate.
The foundation changed its name
After many years of establishing the scholarship scheme, the foundation decided to properly show the mission of the organization by changing its name to the Jeannette Rankin Women's Scholarship Fund in 2008.
Can be used for more than tuition
Aside from tuition, beneficiaries can use the scholarship amount to pay for other living expenses including childcare, rent, transportation, etc.
Emerge scholars are conquerors
While Emerge scholars are women whose education was interrupted due to certain circumstances, it did not prevent them from achieving their careers; rather they have developed into critical thinkers and problem solvers who are giving back to their communities.
The scholarship value has increased
In 1978 when the first Emerge Scholarship was awarded by JRF, the worth of the financial aid was $500 but today, the value of the scholarship is $20,000.