CVS Health Foundation Health Care Careers Scholarship
$5,000–$20,000
Award Amount
4/28/2023
Submission Deadline
Explore Similar Scholarships
Since January 2021, the $5 million UNCF CVS Health Foundation Health Care Careers Scholarship has supported the aspirations of young deserving African American and Latinx scholars. The scholarship program provides need-based renewable scholarships each year to 25 worthy college juniors in the U.S.
However, you'll need to actively pursue a specified healthcare-related degree to qualify for the program with scholarship funds worth $5,000 to $20,000 each year. These funds will cover the duration of your studies in a four-year college or university.
CVS Health Foundation is the corporate social responsibility arm of CVS Health, a national health solutions provider. On the other hand, UNCF (the United Negro Education Fund), its partnering organization, is a national charity supporting higher education and advocating for college readiness among minority communities.
Key Information of CVS Health Foundation Health Care Careers Scholarship
Study Details
Area of Study
Actuarial Science
Biochemistry
Biology
Data Analytics
Finance
Human Resources
Information Technology
Management
Nursing
Pharmacy
Supply Chain
Country of Study
United States
Scholarship Details
Intended Level of Study
Undergraduate
Award Amount
$5,000–$20,000
CVS Health Foundation Health Care Careers Scholarship Timeline
February 2, 2023
Application Opening Date
Applications open in early February at midnight Eastern Time.
April 28, 2023
Submission Deadline
Applications are due around the end of April. Remember to check the scholarship website frequently for accurate dates closer to the time.
Scholarship Eligibility
To be eligible to apply, applicants must meet the following criteria.
Eligible Grade: College Sophomore – College Junior
Maximum Age: Any
Required GPA: 3
Geographic Eligibility: United States
Gender: Any
Race/Ethnicity: African, Hispanic
Application Requirements
Here's what you need to submits besides your application.
Financial Information
Grade transcript
Recommendation letters
How to ace the CVS Health Foundation Health Care Careers Scholarship
1
Be presently enrolled in college
The scholarship intends to cover your entire training up to graduation only if you maintain the requirements. Hence the reason you must be enrolled full time at a four-year college or university in the U.S.
2
Show interest in healthcare studies
You'll only be eligible for the scholarship if you're interested in a healthcare career. Priority goes to anyone pursuing a major in pharmacy, nursing, business management, biology, biochemistry, finance, operations/supply chain, data analytics, information technology, actuary, or human resources.
3
Have excellent grades transcript
As long as you have a minimum cumulative GPA of 3.0, there's no reason not to apply for this scholarship.
4
Prove eligibility for financial aid
There's an emphasis on this scholarship program to support students who need financial aid. To prove this, you'll fill in the FAFSA form and include a verified need for funds from your college or university.
How the CVS Health Foundation Health Care Careers Scholarship is Judged
The scholarship program has an independent review committee comprised of financial aid and higher education experts. The committee will review your application for academic skills, leadership capabilities, talent and initiative, school recommendations, and financial needs. Your school's cost and financial need determine the total amount awarded to you.
Why We Love the CVS Health Foundation Health Care Careers Scholarship
Scholarship is renewable
As long as funds are available and you maintain the course, that is, good grades, continue pursuing health care studies, and are still in need of financial aid, there's a good chance you'll have your scholarship renewed.
The funds cover more than just tuition
Besides tuition, the scholarship funds cover accommodation, transport, and other miscellaneous costs incurred in your studies.
Gives priority to financial needs
This scholarship fund prioritizes students that genuinely need financial aid and have a deep desire to pursue health care education.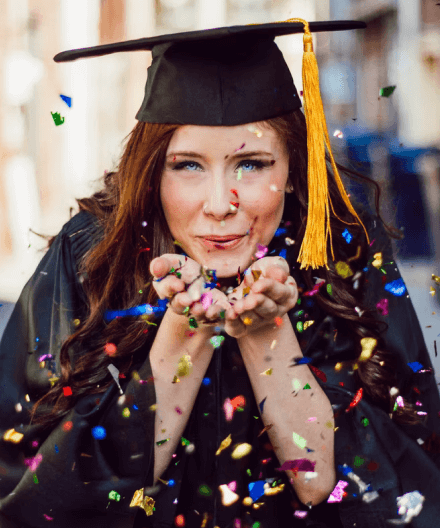 5 Facts About the CVS Health Foundation Health Care Careers Scholarship
CVS Health Foundation supports education through scholarships
The foundation has a long-standing history of supporting education through various scholarship programs and grants.
Significant funds to support many students
The scholarship funds range from $5,000 to $20,000, supporting over 25 college students each year.
Scholarship is open nationally
Any African American or Latinx student that's a U.S. Citizen, U.S. national, or permanent resident is eligible to apply for this scholarship.
Scholarship is part of a long-term plan
This UNCF CVS Health Foundation Health Care Careers Scholarship is part of CVS Health's nearly $600 million commitment to address inequality in African American and other disenfranchised communities for the next five years.
Partnership between CVS Health Foundation and UNCF
Like CVS Health Foundation, UNCF also has a history of supporting young scholars to achieve their academic dreams.