Science Application International Corporation Scholarship
$2,500–$5,000
Award Amount
2/28/2023
Submission Deadline
Explore Similar Scholarships
Grade Level:
This is a science-based scholarship award sponsored by the Thurgood Marshall College Fund, TMCF, and the Science Application International Corporation. It enables college seniors to study tech at TMCF member institutions.
The sponsor selected ten scholars to receive a cash award of $5,000, $2,500 each semester. The ten scholars are five males and five females. These funds can be used for their tuition and other related expenses.
There are 47 institutions sponsored by the TMCF. They include 42 HBCUs (Historically Black Colleges and Universities), three PBIs(Predominantly Black Institutions), one community college, and a Historically Black Graduate Institute. The scholars get the opportunity to learn the latest trends in tech and work for billion-dollar organizations.
Key Information of Science Application International Corporation Scholarship
Study Details
Area of Study
Cybersecurity
Data Science
Digital Engineering
Software Engineering
Country of Study
United States
Specific Schools
TMCF Member-School
Scholarship Details
Intended Level of Study
Undergraduate
Award Amount
$2,500–$5,000
Science Application International Corporation Scholarship Timeline
January 1, 2023
Application Open Date
The scholarship application is made open for students.
February 2023
Submission Deadline
The final submission deadline is at the end of the month. Check the website for more information as regards the time.
Scholarship Eligibility
To be eligible to apply, applicants must meet the following criteria.
Eligible Grade: College Senior
Maximum Age: Any
Required GPA: 3
Geographic Eligibility: Any
Gender: Any
Race/Ethnicity: Black, Hispanic
Application Requirements
Here's what you need to submits besides your application.
Grade transcript
Recommendation letters
Video Submission
How to ace the Science Application International Corporation Scholarship
1
Write a script for your video
Writing your answers to the questions before recording gives you a chance to actually think about what you would like to say and not fumble over your words. You will come across as more confident and concise too.
2
Choose a good filming spot
Find a spot with good lighting, nothing too bright or dim. You should be well lit but not have bright white posts in the background.
3
Record audio separately if possible
If you have another device, try and record your audio on there and then add it to your video. Sound quality is important to record in an area with minimal background noise if you can. Alternatively, you could add captions to your video.
4
Plane and start your essay in advance
Take the time to plan your essay and write a draft. Have a teacher, mentor, parent, or close friend read through your essay before you submit it. They may point out or highlight critical eros that you missed, or offer ways to improve.
How the Science Application International Corporation Scholarship is Judged
Your application will be evaluated on your academic recommendation, financial aid, a character reference form in your recommendation letters, and an essay of 500 words. These will make the awarding body deem you fit as the right candidate.
Why We Love the Science Application International Corporation Scholarship
There is a large alumni body
Being in an alumni body with over 47 schools is no small feat. This is a major advantage of the Thurgood Marshall College Fund.
The scholarship is offered twice
The scholarship is awarded after each semester during your academic calendar. This prevents you from worrying at the end of your semester.
You gain access to prestigious institutions
There are six law schools and one medical school as part of the TMCF member institution to which you can gain admission.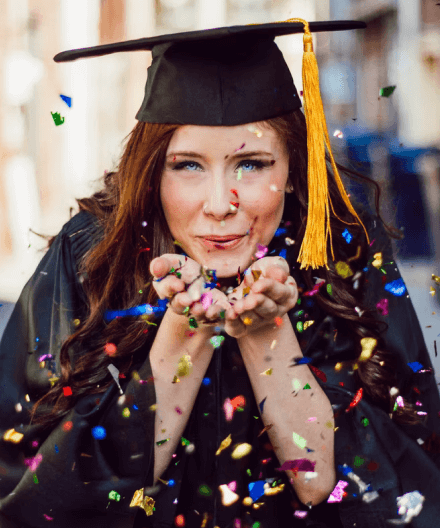 5 Facts About the Science Application International Corporation Scholarship
There's a video application you must complete
As part of the application, you must make a 2–3 minutes video stating your career aspirations.
Showcase your leadership strengths
A major part of standing out in the application is to show your leadership potential.
There are job opportunities and internships available
The TMCF provides scholars with job opportunities and internships to further their careers.
There are other scholarship opportunities TMCF offers
These scholarships include the Gap Completion scholarship, Access Scholarship, and the Programmatic Scholarship which undergraduate students can take advantage of.
The award only covers your tuition
The scholarship can only be used for your tuition except otherwise stated by your financial aid application.