CTASLA Karen Ann Shopis-Fox Memorial Scholarship
4/18/2023
Submission Deadline
Explore Similar Scholarships
College Major:
Location:
Grade Level:
The American Society of Landscape Architects (ASLA) in its Connecticut Chapter is promoting the CTASLA Karen Ann Shopis-Fox Memorial Scholarship. Its main goal is to help landscape architecture students to continue pursuing their degrees.
Applicants must be living in Connecticut and be enrolled in an accredited landscape architecture program. To apply, students must submit an online or mailed application before the deadline, including a statement, recommendation letters, and grade transcripts. The minimum value of the award is $2,500
CTASLA is an organization with over 200 associates. Its mission is to carry out the Landscape Architecture work in the best way possible, in order to promote local professionals and help in their development. They also hold monthly meetings open to chapter members.
Key Information of CTASLA Karen Ann Shopis-Fox Memorial Scholarship
Study Details
Area of Study
Landscape Architecture
Country of Study
United States
Scholarship Details
Intended Level of Study
Undergraduate
Postgraduate
CTASLA Karen Ann Shopis-Fox Memorial Scholarship Timeline
February 2023
Application Opening Date
Applications open on February 1.
April 2023
Submission Deadline
The submission deadline is on April 18.
May 2023
Awards Announcement Date
Winners are announced on May 16.
Scholarship Eligibility
To be eligible to apply, applicants must meet the following criteria.
Eligible Grade: Undergraduate – Postgraduate
Maximum Age: Any
Required GPA: Any
Geographic Eligibility: Connecticut
Gender: Any
Race/Ethnicity: Any
Application Requirements
Here's what you need to submits besides your application.
School Verification
Grade transcript
Essay
Recommendation letters
How to ace the CTASLA Karen Ann Shopis-Fox Memorial Scholarship
1
Start the application process right away
You should start the application process as soon as possible. This will allow you enough time to acquire all necessary documents, contact your referees or recommenders, complete all forms and work on your personal statement. Have everything organized and planned to avoid any last-minute complications.
2
Choice of references and early notifications
Your references or recommenders must be those who know you well enough to be willing to speak to your abilities and demonstrate why you make the perfect candidate for this scholarship. So, choose them wisely. Also, contact them and send them the required forms very early on to allow them enough time to complete them.
3
Personal statement objective and review
Your essay is your voice and the complete picture of your character, ambitions, and abilities. Make it concise and interesting – ensure it captures your dedication to the landscape architecture field. Tell the judges your story and what you hope to achieve. Stay focused and get a second or third eye review from your mentor or instructor.
4
Keep your grades up
Work hard on keeping your grades up and maintaining a solid GPA. Grades will be an indicator of how dedicated and serious you are and it is always best to show academic excellence to stand out amongst the crowd for a better chance of winning.
How the CTASLA Karen Ann Shopis-Fox Memorial Scholarship is Judged
Applications are judged based on transcripts, personal statements, and recommendation letters. Winners are chosen given their background, interest in the field, and reputation.
Why We Love the CTASLA Karen Ann Shopis-Fox Memorial Scholarship
Focused on high school seniors
This scholarship was made for undergraduate and graduate students, opening up many doors for a strong career path and encouraging students in Connecticut to further their education.
No discrimination
The program is open to all residents of Connecticut as long as they meet the scholarship requirements. CTASLA supports equality and diversity with no discrimination against gender, race, ethnicity, religion, etc.
Dedication to the field
Exclusively made for landscape architectures of tomorrow, the program offers mentorship, and training, and opens many job opportunities for Connecticut young locals who demonstrate academic excellence and interest in the field. This program encourages students to take up landscape architecture.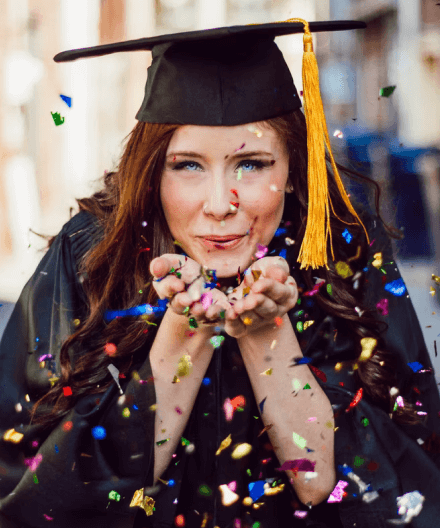 5 Facts About CTASLA Karen Ann Shopis-Fox Memorial Scholarship
Number of awards varies each year
This scholarship is awarded to more than one winner but the exact number may vary each year depending on funds.
Paid to the university
The award is paid directly to the winner's institution.
Relatives encouraged to apply
If you're related to a CTASLA member, you can still apply.
Unsigned statements are disqualified
If your statement isn't signed, you might be disqualified.
Previous winners can reapply
Previous winners can reapply if they continue to meet the eligibility requirements.