Courageous Persuaders Video Contest
2/4/2023
Submission Deadline
Explore Similar Scholarships
Location:
Grade Level:
The Courageous Persuaders program was established in the early 2000s by Judge Micha A. Martone and John Barczyk. Both individuals bring tons of experience from their respective fields. Judge Martone served in the Oakland district court and Barczyk worked for an advertising agency.
Every year, Courageous Persuaders invites high school students to participate in a video contest aimed at highlighting the dangers of underage drinking, a growing problem within the U.S. Participants are required to fill in an application form along with submitting a 30- second awareness video they have produced for a chance to win a scholarship ranging from $250 to $3,000.
Students can enter the contest as individuals or as a team and must be enrolled in grades 9- 12. The contest is eligible for US or Canadian citizens residing in Michigan. As a team and your commercial is selected as a winning entry, the scholarship money would be divided evenly among all team members listed on the entry form. Videos will be judged on originality, creativity, and persuasiveness.
Key Information of Courageous Persuaders Video Contest
Study Details
Country of Study
United States
Scholarship Details
Intended Level of Study
Any
Courageous Persuaders Video Contest Timeline
October 2022
Application Opening Date
Applications open on October 1.
February 2023
Submission Deadline
The submission deadline is on February 4.
May 2023
Awards Announcement Date
Winners are announced in May.
Scholarship Eligibility
To be eligible to apply, applicants must meet the following criteria.
Eligible Grade: High School Freshman – High School Senior
Maximum Age: Any
Required GPA: Any
Geographic Eligibility: Michigan
Gender: Any
Race/Ethnicity: Any
Application Requirements
Here's what you need to submits besides your application.
How to ace the Courageous Persuaders Video Contest
1
Keep the audience in mind
Produce the video while keeping the target audience in mind. Ask yourself what middle school classrooms would be interested in.
2
Carefully watch past submissions
You need to watch submissions of scholarship winners in the past and try to gauge the expectations of the selection committee. Try to follow the same format with a different theme.
3
Seek help from alumni
The program's alumni are in the best position to guide you. Ask them to review your video for expert feedback.
4
Deliver an implicit message
Try to deliver an implicit rather than explicit message. You shouldn't have to request the audience to avoid underage drinking but the message should come naturally from the video's events.
How the Courageous Persuaders Video Contest is Judged
The selection committee judges applicants on originality, creativity, and most of all persuasiveness of the video message delivered.
Why We Love the Courageous Persuaders Video Contest
A scholarship for a good cause
The scholarship serves a noble cause which is to curb the menace of underage drinking. Such programs benefit communities.
Academic achievement is not required
The program does not require an applicant to be exceptional in studies. Academic achievement does not have a bearing on the outcome of your entry.
Numerous awards are offered
The program offers 15 scholarship awards ranging from $250 to $3,000. More the awards, the greater the chances of winning.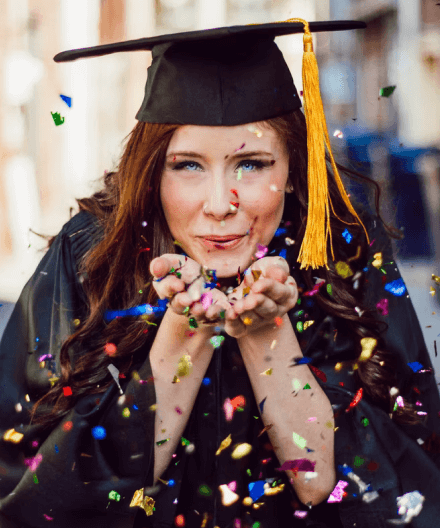 5 Facts About Courageous Persuaders Video Contest
The program allows group and individual submissions
You can either apply to the competition individually or as a group.
The sponsor holds rights over submissions
The participants submit a consent form granting the sponsor all rights over the commercial video.
Participants can submit more than one video
The program allows students to submit more than one commercial video.
Music sources are determined by the sponsor
Participants can choose music from three sources determined by the sponsoring organization.
Dangerous stunts are not allowed in the video
The program does not admit videos containing dangerous stunts and vulgar language.