Colorado Women's Education Foundation Scholarship
4/30/2023
Submission Deadline
Explore Similar Scholarships
Location:
Grade Level:
The Colorado Women's Education Foundation (CWEF) is a nonprofit organization by women in Colorado. It aims to empower non-traditionally aged women through education. It offers the CWEF Scholarship to help women pursue post-high school education.
The annual scholarship awards a minimum of $2,000 to 25 women. The women must be at least 25 years old. They must also be residents of Colorado for longer than a year.
Applicants are required to submit both pages of the previous year's IRS 1040 showing their taxable income. They are also required to submit transcripts, proof of residency, and a Statement of Acceptance and Schedule of Fees form filled by the institution. Applicants can choose whether or not to upload a resume.
Key Information of Colorado Women's Education Foundation Scholarship
Study Details
Country of Study
United States
Scholarship Details
Intended Level of Study
Undergraduate
Postgraduate
Doctorate
Vocational/Technical School
Colorado Women's Education Foundation Scholarship Timeline
March 2023
Application Opening
The application opens in March.
April 30, 2023
Application Deadline
All applications must be submitted by the deadline.
June 2023
Application Processing Notification
Applicants will be notified when their application has been processed.
August 2023
Winner Announcement
Winners will be announced in August
Scholarship Eligibility
To be eligible to apply, applicants must meet the following criteria.
Eligible Grade: Undergraduate – Postgraduate
Minimum Age: 25
Required GPA: Any
Geographic Eligibility: Colorado
Gender: Women
Race/Ethnicity: Any
Application Requirements
Here's what you need to submits besides your application.
Recommendation letters
Grade transcript
Financial Information
How to ace the Colorado Women's Education Foundation Scholarship
1
Gather your documents early
Gather and scan all the documents you need, and ensure that the scanned documents are clear. Download the two documents provided on the website and use them as needed. Your institution will need to fill and sign the Statement of Acceptance and Schedule of Fees Form. Make sure you give them this form early.
2
Prepare your answers
The online application will require you to fill in some written answers. These will range from details of your academic background to community engagement. The application checklist provides a list of the questions to guide you. Prepare the answers in a separate file ready to copy-paste into the application.
3
Write winning essays
You will need to write two essays — one on your achievements, leadership, and challenges you have overcome and the other on your academic program and career goals. Create essay outlines for each of them and use them as guides when writing the first drafts. Edit them to ensure that they are clear, coherent, error-free, and within the 750-word limit. Seek feedback from a few friends and incorporate it into your essays.
4
Select your recommenders wisely
Select people who know you well and can speak to your abilities in detail. Find out if they are available to write the recommendation letter and proceed to properly fill in their emails in the application portal. Make sure that you do this when the application opens to give them enough time to write and review the letters. Remember to double-check the emails to ensure that there are no typos.
How the Colorado Women's Education Foundation Scholarship is Judged
Applicants are judged based on financial need, leadership skills, and academic merit. The career goals and community involvement of applicants are also considered.
Why We Love the Colorado Women's Education Foundation Scholarship
All universities and study programs are supported
The scholarship supports women pursuing any field of study at any accredited university, college, or vocational school in the U.S.
All levels of study are acceptable
Women pursuing vocational certificates, associates, bachelors, graduate, or post-graduate studies can apply for the scholarship.
Lots of scholarship resources are provided
The CWEF website has a webpage full of external links to scholarship application tips, other scholarships, and resources.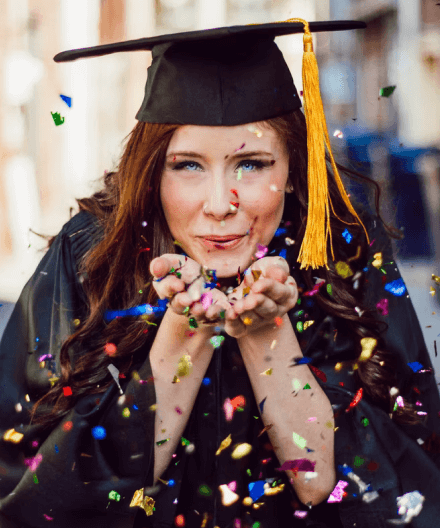 5 Facts About CWEF
It was incorporated in 1976
It was incorporated as Colorado Business & Professional WomenFoundation in 1976.
It has helped more than 650 women
Through the scholarships, more than 650 women have been able to further their studies.
It has given more than $500,000
Since inception, the total value of scholarships awarded exceeds $500,000.
Their current logo was created in 2012
Their logo featuring the colors teal and purple was designed in 2012.
Minimum scholarship was changed to $2,000
The change was made in 2022 – the former minimum amount was $1,000.