Coca-Cola Scholars Program Scholarship
10/31/2022
Submission Deadline
Explore Similar Scholarships
Location:
Grade Level:
To celebrate its 100th anniversary in 1986, The Coca-Cola Company and its bottlers created a scholarship program for college students through the Coca-Cola Scholars Foundation. The scholarship is open to any student as long as they are not a child or grandchild of a Coca-Cola Company-employee.
Every year, the Coca-Cola Scholars Foundation provides college scholarships worth over $3.4 million to more than 1,400 students attending universities across the nation through various programs. Applicants are evaluated on academics, leadership, and service. Annually, a total of 150 high school seniors are rewarded with a $20,000 scholarship to help pay for their college education.
The Coca-Cola Scholars Program introduces high-achieving students to new perspectives and experiences as well as equips them with life-long enrichment opportunities. The top five colleges that awardees tend to attend are Harvard, Stanford, Duke, Yale, and Princeton. The huge alumni network is successful in a number of fields — some are working in groundbreaking fields like bioengineering, and others are vascular surgeons and attorneys or even working at the White House.
Key Information of Coca-Cola Scholars Program Scholarship
Study Details
Country of Study
United States
Scholarship Details
Intended Level of Study
Any
Coca-Cola Scholars Program Scholarship Timeline
August 1, 2022
Application Opening Date
Applications usually open in early August. Check the website for more accurate dates closer to the time.
October 31, 2022
Submission Deadline
The deadline for applications is around the end of the month at 4 pm Eastern. Check the website for more accurate dates closer to the time.
November 2022
Semi-Finalists are Selected
More than 2,200 semi-finalists, out of all the applicants, are selected by the end of the month.
December 2022
Semi-Finalists Submit Scholarship Materials
Semi-finalists are asked to submit additional scholarship materials — essays, a recommendation letter, and a current high school transcript.
January 2023
Regional Finalists are Selected
These materials are then reviewed by a special program committee to narrow down the list of semi-finalists to 250 regional finalists by the end of the month.
February 2023
Remaining semi-finalists participate in regional interviews
The candidates complete interviews. These are used to narrow down who the finalists are.
March 2023
150 Coca-Cola Scholarship winners are announced
Once the finalists are chosen from the 250 semi-finalists, they are notified and the winners are announced.
Scholarship Eligibility
To be eligible to apply, applicants must meet the following criteria.
Eligible Grade: High School Graduate – High School Senior
Maximum Age: Any
Required GPA: 3
Geographic Eligibility: United States
Gender: Any
Race/Ethnicity: Any
Application Requirements
Here's what you need to submits besides your application.
How to ace the Coca-Cola Scholars Program Scholarship
1
Emphasize your engagement in your school community
In your application, make sure to pick the experiences that truly show off your leadership and volunteer work. If you still have a few years before you plan on applying for the Coca-Cola Scholarship, consider seeking out extracurricular leadership roles and awards that demonstrate your ability to take initiative and your leadership skills.
2
Have your application reviewed before submission
Coca-Cola Scholarships are competitive, so make sure your application doesn't get dismissed because of careless mistakes such as typos, spelling mistakes, or grammatical errors. Take the time to ask a trusted family member or friend, teacher, or mentor to review your application before submission.
3
Stand out from the crowd
The second stage of the process allows you to share more about yourself, your interests, and your goals. If you qualify, you should use your essays to speak about experiences in your life that have shaped you. Stand out by sharing your most meaningful traits and passions. This would help them get a sense of who you are beyond what can be seen on your application/résumé.
4
Reach out to former winners
The scholarship has a huge network of alumni. You could reach out to one of them, perhaps someone from your city or state, and ask them what they did to win the scholarship. They can give you valuable insight into what makes for an ideal candidate.
How the Coca-Cola Scholars Program Scholarship is Judged
Applicants are evaluated on leadership, academics, and service. Applicants are expected to be exemplary students who are both academically talented and active in their communities. These future leaders must be passionate about giving back and have a demonstrable commitment to bettering their communities.
Why We Love the Coca-Cola Scholars Program Scholarship
Funds don't have to be used immediately
Scholarship recipients can use their award within 10 years of receiving it. Students may defer the use of their awards until they graduate. This allows them to take time off during college to volunteer or study abroad.
Can be used for more than tuition
Scholarship recipients can use the money they receive to pay for expenses other than tuition. They can use it to help with housing, computers, or textbooks. Many other scholarships do not allow this.
You join a robust alumni
The foundation provides not only monetary awards but also intellectual opportunities by hosting frequent meetups and inviting the scholars to Atlanta for Leadership Summits every five years.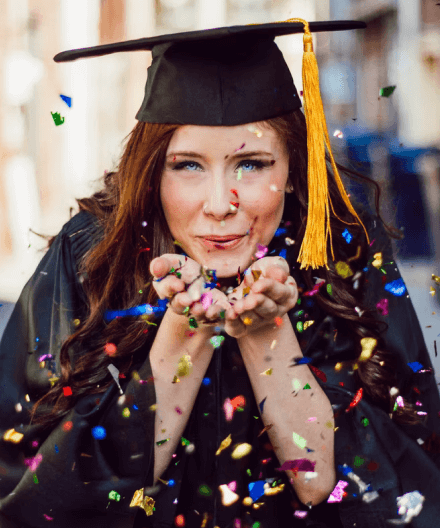 5 Facts About the Coca-Cola Scholars Foundation
It has three nationally recognized scholarship programs
The Coca-Cola Scholars Foundation awards more than $3.4 million in scholarships through three nationally recognized programs each year.
The amount has increased over the years
In the early years, the scholarship started with 200 students granted $10,000 and a $20,000 grant for 50 additional graduating seniors each year.
Coca-Cola Scholars come from across 50 states
As of 2021 statistics, more than 1,400 exceptional college students from as many as 3,276 high schools benefit from the scholarships each year.
A program to support outstanding first-generation students
If you are an academically outstanding student who demonstrates a financial need and are the first in your family to attend college you may be eligible for the Coca-Cola First Generation Scholars Program.
Scholars go on to build exceptional careers
Michelle Wu is the current Mayor of Boston, and the first woman and Asian American to hold this post; Harold Pettigrew, Jake Sullivan, and Damon Jones all form part of the Biden Administration in some capacity, while Mondaire Jones, Elise Stefanik, and Ben Sasse are all members of Congress.