Clubs of America Scholarship Award for Career Success
8/31/2023
Submission Deadline
Explore Similar Scholarships
Location:
Grade Level:
Clubs of America Scholarship Award is a funding program for current graduate students in the U.S. The scholarship will be awarded to one selected student, based on prior academics and the selection process. The scholarship awards an amount of $1,000, which can be used for educational funding at the current institution the candidate attends.
Clubs of America is an organization that forms monthly clubs based on the different interests of the members, ranging from wine and coffee to fruit and pizza. The organization was formed in 1994 and has been offering scholarships to students since 2014, with one student selected each year.
Only students maintaining a CGPA of 3.0 (on a scale of 4.0) are eligible to apply for the scholarship. The students are required to deliver an essay of over 600 words regarding their career aspirations and educational goals. Every year, the applications will be accepted until midnight on August 31.
Key Information of Clubs of America Scholarship Award for Career Success
Study Details
Country of Study
United States
Scholarship Details
Intended Level of Study
Undergraduate
Postgraduate
Clubs of America Scholarship Award for Career Success Timeline
September 1, 2022
Application Opening Date
The applications open around September.
August 31, 2023
Application Deadline
Interested students can apply for the scholarship until the end of August the next year.
September 2023
Award Announcement
After the selection process, the awardee will be contacted via email and informed about the selection. The awarded sum will be transferred to the relevant educational institution.
Scholarship Eligibility
To be eligible to apply, applicants must meet the following criteria.
Eligible Grade: Graduate – Postgraduate
Age: 20 – 23
Required GPA: 3
Geographic Eligibility: United States
Gender: Any
Race/Ethnicity: Any
Application Requirements
Here's what you need to submits besides your application.
How to ace the Clubs of America Scholarship Award for Career Success
1
Exceed the required GPA
Try to overachieve in the current semester and exceed the grade requirement. The margin between achieved and required GPA will help in the selection.
2
Utilize your time for writing the essay
There is a lot of time to apply for the scholarship, so start working on your essay early. Don't submit as yet and keep improving it until it's perfect.
3
Get help from mentors and professionals
Reach out to the professionals from your desired career path. Ask for their help in terms of the right attitude and goals, then incorporate them into your essay.
4
Stand out with a video submission
The scholarships allow YouTube submissions, though they are not necessary. But creating a video will make you stand out and increase your chances of selection.
How the Clubs of America Scholarship Award for Career Success is Judged
Students are judged on their academic record and career aspirations, as the application requires the submission of an essay regarding the latter. Only the current graduate students enrolled in an accredited college in the U.S., with a minimum GPA of 3.0 (on a scale of 4.0) are eligible to apply.
Why We Love the Clubs of America Scholarship Award for Career Success
They appreciate career orientation
It is never too early to think of the future and students should start working towards their careers as soon as possible. This scholarship encourages this.
There's only a single winner
Each year, just one student is selected from the pool of applicants. So not only do you get educational funds but also an achievement to show for the future.
Recurring dates and deadlines
The submission and award timelines are similar for each year, allowing students to plan ahead and ace it.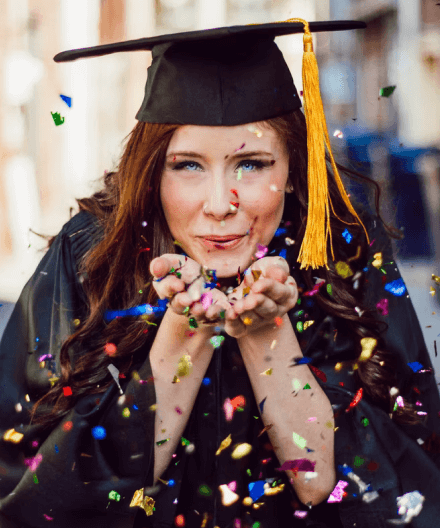 5 Facts About Clubs of America
It's a non-educational organization
The Clubs of America, though an organization aiming at societal connectivity and harmony, is not an educational foundation.
It was formed in 1994
The Clubs of America was founded in 1994 and creates monthly clubs for members depending on mutual likes and interests.
They have been helping students since 2014
Twenty years after its inception, the Clubs of America started this scholarship and has awarded one student each year.
Membership is totally free
Clubs of America doesn't charge membership fees, the only costs are for products and shipping.
They select only the best
From the beginning, the scholarship is awarded to just one student each year, so the selected students can consider it an achievement.