Charles "Chick" Roberts Scholarship
12/20/2022
Submission Deadline
Explore Similar Scholarships
College Major:
Location:
Grade Level:
Sponsored by Roberts Filter Group, The Charles "Chick" Roberts Scholarship is a one-time award of $5,000 for a graduate student in any Pennsylvania college or university enrolled in a water management degree or any related water-technologies fields. Applicants must meet all requirements and the winner is judged based on dedication to the water and water waste management industry, leadership skill, and how impactful their contribution is.
The awarded amount is sent directly to the recipient's university or college. The scholarship is administered by the American Water Works Association (AWWA), an international nonprofit organization that supports the water industry through educational and scientific support and grants. It has been serving the planet's water needs since 1881.
Its mission, along with its sponsors, partners, and members is to invest in students as the future of the water industry. Today, AWWA supports students with discounted memberships and over 17 educational scholarships. Its scholarship programs are also open for international students attending post-secondary education programs in North America.
Key Information of Charles "Chick" Roberts Scholarship
Study Details
Area of Study
Water Technology
Country of Study
United States
Canada
Mexico
Scholarship Details
Intended Level of Study
Postgraduate
Charles "Chick" Roberts Scholarship Timeline
October 2022
Applications Opening Date
Applications opened on October 1.
December 2022
Submission Deadline
The submission deadline is on December 20.
Scholarship Eligibility
To be eligible to apply, applicants must meet the following criteria.
Eligible Grade: Graduate – Postgraduate
Maximum Age: Any
Required GPA: Any
Geographic Eligibility: Pennsylvania
Gender: Any
Race/Ethnicity:
Application Requirements
Here's what you need to submits besides your application.
Recommendation letters
Essay
Grade transcript
How to ace the Charles "Chick" Roberts Scholarship
1
Use your essay wisely
Your essay is a window into your amazing world. Showcase the brightest moments during your academic career. Your commitment to your academics as well as the world around you shows your determination to succeed.
2
Display your passion for community
Working around your community is the best way to show that you are driven to take on challenges and serve your community. Include every possible detail and relate it to how the project succeeded.
3
Ask former winner for assistance
Finding people online is as easy as ABC. Search for past winners of the award and ask them how they succeeded in winning the scholarship. Be courteous and people will help you.
4
Review your essay
Review your essay, personal statement, and recommendation letter. Make sure your documents are fully compliant with the demands of submission. Ask a college counselor or senior to review your essay.
How the Charles "Chick" Roberts Scholarship is Judged
You must submit your application with your essay, official transcript, personal statement, and recommendation letter. As long as you're enrolled in a degree in water management at an accredited Pennsylvania college or university, you are eligible for this scholarship. Your success depends on the strength of your application and submitting the best of yourself.
Why We Love the Charles "Chick" Roberts Scholarship
Support for water industry professionals
This award supports future professionals in the water industry who serve the planet and humanity in conserving and managing our most precious resources.
Exclusive to small community
Since the award is limited to students in Pennsylvania, your chances of success improve drastically. As water resource management courses aren't as popular as some of the mainstream sciences, you are already part of an exclusive community.
Access to alumni
Part of the attraction of winning this award is its promise to grant you access to some of the top professionals in the industry. You can learn from them and prove that you have what it takes to be the next top professional in the industry.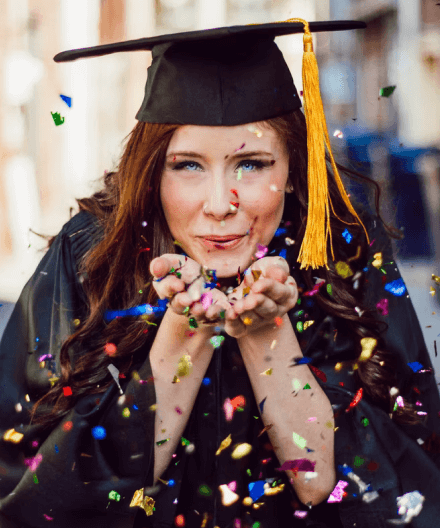 5 Facts About Charles "Chick" Roberts Scholarship
Long history of service
The AWWA has been serving the water needs of the planet since 1881.
Multiple scholarships and awards offered
AWWA offers a number of educational scholarships and achievement awards to industry professionals and aspiring heroes of the future.
Investing in the future
The scholarship is an attempt at supporting future industry leaders as they tackle the challenges faced by our planet.
Additional benefits
AWWA is offering discounted memberships along with other scholarships to students in water management.
Mentorship opportunity
AWWA professionals support and assist aspiring future professionals in their academic pursuits as well as in their careers.