Carter Roger Williams Scholarship
2/28/2023
Submission Deadline
Explore Similar Scholarships
Location:
Grade Level:
This initiative is an annual scholarship program created to inspire students and their parents to think big about the future's endless possibilities. The program was designed in honor of Rhode Island founder Roger Williams, and philanthropists Letitia and John Carter, and it is currently managed by the Rhode Island Foundation
The foundation is one of the oldest and largest community foundations in the country and the only one serving the state of Rhode Island. The organization was founded in 1916 and they are a philanthropic and proactive organization dedicated to meeting the needs of the people of Rhode Island.
Up to five successful applicants have received $320,000 renewable scholarships to continue their undergraduate studies at one of Rhode Island's colleges or universities. High school seniors currently studying and residing in Rhode Island are encouraged to apply for this scholarship.
Key Information of Carter Roger Williams Scholarship
Study Details
Country of Study
United States
Scholarship Details
Intended Level of Study
Undergraduate
Carter Roger Williams Scholarship Timeline
December 2022
Application Opening Date
Applications usually open within the last month of every calendar year.
February 2023
Submission Deadline
Applicants have until the end of February to submit their applications for the Carter Roger Williams Scholarship.
April, 2023
Awards Announcement
In April, the winner(s) will be announced and notified.
Scholarship Eligibility
To be eligible to apply, applicants must meet the following criteria.
Eligible Grade: High School Senior
Maximum Age: Any
Required GPA: Any
Geographic Eligibility: Rhode Island
Gender: Any
Race/Ethnicity: Any
Application Requirements
Here's what you need to submits besides your application.
Essay
Financial Information
Grade transcript
School Verification
How to ace the Carter Roger Williams Scholarship
1
Review your personal essay
You will be given a prompt during your application. This should be presented in either a five- minute video or audio recording. Don't record immediately; first prepare a written essay and review it with your trusted instructor(s). This will help clear your thoughts and make a smooth recording.
2
Upload a student aid report
This scholarship is intended for students in need of financial aid to meet the requirements of their preferred institution. If you're such a student, please complete and attach a student's aid report to your application. Make sure you apply for FAFSA early so you can get your report in time.
3
Download, complete, and upload your financial worksheet
During your application, you will be provided with a financial information worksheet that details a financial plan for your academic tenure (Including special needs). Complete the worksheet and upload it with your application.
4
Use a recent version of your transcript
For proof of a strong academic record, submit the latest official transcript from your school along with your application.
How the Carter Roger Williams Scholarship is Judged
The Carter Roger Williams Scholarship will be awarded based on an applicant's financial need (45%), their comprehension and application of Roger Williams' legacy (35%), and finally, their academic record (20%).
Why We Love the Carter Roger Williams Scholarship
The initiative fulfills the founder's legacy
Roger Williams was noted as a forward-thinking person and a remarkable man. This scholarship helps continue his positive impact on society, which was birthed from his access to quality education.
The program cuts financial burden
The cost of a quality college education is overwhelming. This scholarship helps reduce the financial burden associated with the seemingly elusive degrees.
It helps equip students with necessary skills
Rhode Island is known for its tourist attractions and proximity to everything and with this, comes an ever – evolving need by Rhode Island employers. This scholarship ensures that the students acquire all skills necessary to satisfy the needs of their employers.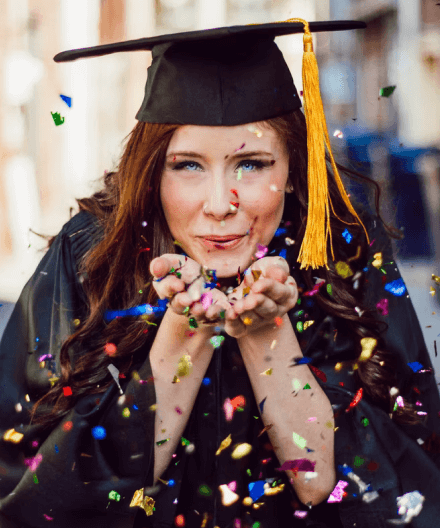 5 Facts About the Carter Roger Williams Scholarship
Selection process
The selection process for this scholarship is in two stages; the first is based on the application and eligibility requirements and the second is based on the one-on-one interview results.
Renewable in nature
Winners of the Carter Roger Williams Scholarship are eligible for sponsorship for up to three consecutive years as long as there's continued good academic standing and proof of continued financial need.
History of the scholarship
The initiative was founded in 2017, by philanthropists –Letitia and John Carter, and since then, the program has awarded $1.68 million to 29 students. The scholarship is the largest awarded by the Rhode Island Foundation each year.
Past winners of the scholarship
Previous winners of the Carter Roger Williams Scholarship were residents of Woonsocket, Cranston, Newport, East Providence, and North Kingstown, all towns in Rhode Island.
Additional requirement
By the date of this award, applicants must be accepted by an accredited post-secondary institution to be eligible for the Carter Roger Williams Scholarship.