CAA's Professional Development Fellowship in Visual Arts
11/15/2022
Submission Deadline
Explore Similar Scholarships
The CAA's Professional Development Fellowship in Visual Arts is a program that supports promising artists who are enrolled in MFA and Ph.D. programs nationwide to help them transition between graduate studies and professional careers. The program is open to all eligible visual arts graduate students from minority or underrepresented groups.
The College Art Association of America, Inc (CAA) organizes the fellowship. It is a leadership organization in visual arts that promotes artistic creations and their understanding. Their members are made up of people who have an interest in art, art history, or a related discipline.
During this program, one fellow will be awarded $10,000. The program can help cover job-search expenses, image license fees, or other publishing costs.
Key Information of CAA's Professional Development Fellowship in Visual Arts
Study Details
Country of Study
United States
CAA's Professional Development Fellowship in Visual Arts Timeline
September 2022
Application Opening Date
Applications open on September 15.
November 2022
Submission Deadline
The submission deadline is on November 15.
Scholarship Eligibility
To be eligible to apply, applicants must meet the following criteria.
Eligible Grade: Graduate – Postgraduate
Maximum Age: Any
Required GPA: Any
Geographic Eligibility: United States
Gender: Any
Race/Ethnicity: Black, Hispanic, Native American, Alaskan Native, Native Hawaiian, Pacific Islander, Asian American, Asian
Application Requirements
Here's what you need to submits besides your application.
Recommendation letters
Portfolio
Present Work Experiences
Essay
Special Project
Financial Information
How to ace the CAA's Professional Development Fellowship in Visual Arts
1
Provide a summary of your skills
A CV or résumé is needed in your application to show your experience and skills. Provide this in your application.
2
Write an artist's statement
An artist statement is an essay that explains what you make and why you make it. When writing, ensure it includes your personality and enthusiasm. Keep the text short in two double-spaced pages and 12 pt using Times New Roman.
3
Obtain the contact details of two referees
Get two trusted individuals in your community or institution to attest to your skills and passion. Only the contact details are needed during the application. The committee will contact them directly.
4
Show your media
A look at the materials used by you to create art is needed in your application. This may include your papers, paints, pencils, watercolors, etc. Provide up to six images or a video of five minutes (not both).
How the CAA's Professional Development Fellowship in Visual Arts is Judged
Recipients will be selected based on residency status, financial need, quality of work, the strength of their academic record, recommendations, whether or not they are from an underrepresented group, completion of MFA requirements dissertation, and conferment of MFA in the year following the year of application.
Why We Love the CAA's Professional Development Fellowship in Visual Arts
The award supports artists from underrepresented groups
The CAA's Professional Development Fellowship in Visual Arts supports multicultural artists and artists from underrepresented groups and culturally diverse communities.
Applicants receive a one-year complimentary membership
Fellows of this get a free CAA membership for a year and also enjoy complimentary registration to the next Annual Conference.
Fellows can receive grants
CAA's Professional Development Fellowship in visual arts offers a one-time, unrestricted grant to successful applicants to help them with various aspects of their work.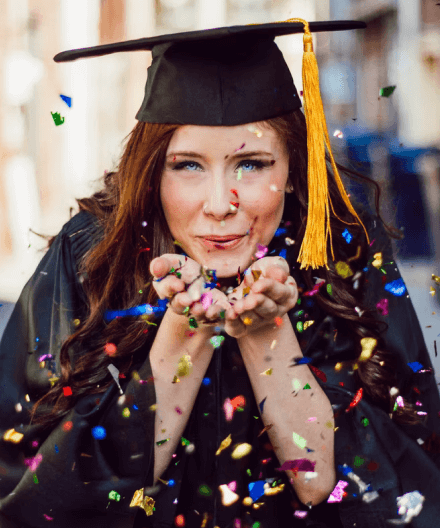 5 Facts About CAA's Professional Development Fellowship in Visual Arts
Contacts referees are submitted together
Applicants should submit the contact details of their referees at the same time as the rest of their applications.
Honorable awards are also given
Winners also get the Honorable Mention Award of one-year free CAA membership and registration for the next annual conference.
The CAA was founded in 1911
Since then they have been responsible for speaking for members on issues, advocating for comprehensive and inclusive education, and developing funding sources for the practice of art.
Year of initiation
The CAA fellowship program was introduced in 1993 to help art students bridge the gap between pursuing graduate degrees and professional careers.
There's another fellowship for art history
The CAA also has a Professional Development Fellowship for graduate students and scholars in art, architecture, design, history, curatorship, or critics.