Black Winemaker Scholarship
3/10/2023
Submission Deadline
Explore Similar Scholarships
The United Negro College Fund sponsors the Black Winemakers Scholarship. The organization believes that "A mind is a terrible thing to waste." The organization has raised more than $5 billion to assist more than 500,000 students in not only attending college but also thriving, graduating, and becoming leaders.
An award of $5,000 will go to two African Americans majoring in viticulture or enology. Also, to a graduate student pursuing an advanced degree in one of the fields of agriculture and environmental chemistry, chemical engineering, ecology, food science, integrative genetics and genomics, horticulture and agronomy, microbiology, plant pathology, soils & biogeochemistry, or viticulture.
The award is to sponsor their education and was established to increase diversity in the wine industry.
Key Information of Black Winemaker Scholarship
Study Details
Area of Study
Agriculture
Biochemistry
Chemical Engineering
Ecology
Enology
Environmental Chemistry
Food Science
Genomics
Horticulture
Microbiology
Viticulture
Country of Study
United States
Scholarship Details
Intended Level of Study
Undergraduate
Postgraduate
Doctorate
Black Winemaker Scholarship Timeline
January 10, 2023
Application Open Date
The call for application is made on this date.
March 10, 2023
Application Submission Deadline
Application for the scholarship officially closes on this day.
June 2023
Award Announcement Date
The sponsors announce the winners of the award around this date.
Scholarship Eligibility
To be eligible to apply, applicants must meet the following criteria.
Eligible Grade: College Sophomore – Doctorate
Maximum Age: Any
Required GPA: 3.2
Geographic Eligibility: United States
Gender: Any
Race/Ethnicity: Black
Application Requirements
Here's what you need to submits besides your application.
Essay
Grade transcript
Recommendation letters
How to ace the Black Winemaker Scholarship
1
Use grammar check software for proofreading
We advise you to use grammar check software to make sure your essay is free of errors. Although some of the software is expensive, Google can help you find free alternatives.
2
Ensure your essay topic is accurate
The last essay topic was "How I Will Improve Diversity in the Wine Industry?" Be sure it is the same for the year you are applying.
3
Update your résumé
A résumé is like a summary of your experiences and qualifications. We advise you to put only qualifications and experiences relevant to the application.
4
Inform your referee early
Let your referee know he will be writing a recommendation letter/filling a recommendation form for you. Also, log your referee's details early enough in the application portal so they get the email with the document very early.
How the Black Winemaker Scholarship is Judged
The scholarship committee considers academic achievement, intellectual talents, leadership, and character. Also, how well the essay answers the question "How I Will Improve Diversity in the Wine Industry?"
Why We Love the Black Winemaker Scholarship
A great initiative
The wine industry is relatively niche so having a scholarship aimed at such a specific field of study is great.
Encourages diversity
The scholarship encourages diversity in the wine industry, encouraging African Americans to play more critical roles.
Up to two recipients
We love that the scholarship tries to reach more students by selecting two winners, not just one.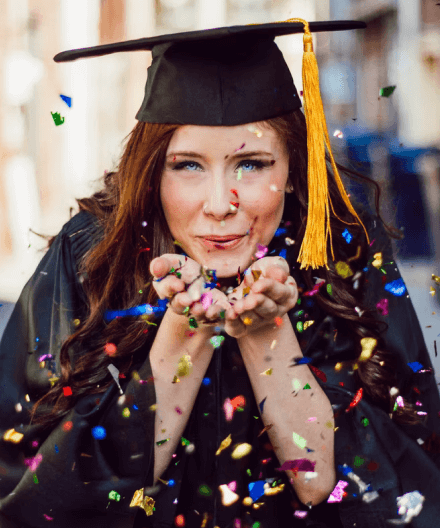 5 Facts About the Black Winemaker Scholarship
Over 10,000 students awarded yearly
Sponsors of the Black Winemaker Scholarship, UNCF, in a bid to help more than 500,000 minority students, awards scholarships to 10,000 students annually.
Over $100 million in scholarship funds
The scholarship funds for the 10,000 students awarded annually amount to $100 million in scholarship funds.
Provides financial support to HBCUs
Further to increasing the number of African Americans getting educated, UNCF provides financial support to thirty-seven (37) Historically Black colleges and universities (HBCUs).
Benefits both undergraduates and graduates
Both undergraduates, no matter the level, can apply and graduate students. You have to be majoring in the listed courses.
To maintain the scholarship, three organizations partnered
To keep the scholarship funds, The Association of African American Vintners (AAAV) and Urban Connoisseurs are in partnership with United Negro College Fund (UNCF).