Bertha Parker Cody Award for Native American Women
1/31/2023
Submission Deadline
Explore Similar Scholarships
The Bertha Parker Cody Award for Native American Women is one of two new awards recently added to the Society for American Archaeology (SAA). The award is open to all Native Americans, Alaska Natives, and Native Hawaiian women as well as Indigenous Pacific Islanders. The award will fund undergraduate or postgraduate female students who are pursuing their degrees in fields of archaeology or museum studies, and will also fund professional training, internships, and research.
The Society for American Archaeology scholarship's endowment fund was created in 1988 to create a sense of shared purpose between archaeology and Native American Women and simultaneously encourage positive interactions and relationships. The scholarships are funded through external grants, silent auctions, and individual donations. The Bertha Parker Cody Award will grant one female student $4,000 to contribute to their studies.
The $4,000 can be used to cover tuition fees, stationery, textbooks, traveling, or accommodation. Furthermore, scholars will be granted a one-year-long SAA membership. The student is able to choose what the award will cover regarding their studies.
Key Information of Bertha Parker Cody Award for Native American Women
Study Details
Area of Study
Archaeology
Museum Studies
Country of Study
United States
Scholarship Details
Intended Level of Study
Undergraduate
Postgraduate
Bertha Parker Cody Award for Native American Women Timeline
October 1, 2022
Application opening date
Applications open in October and interested students will be able to start applying for the scholarship.
January 31, 2023
Submission deadline
Applications will no longer be accepted after this date, so students are urged to apply as soon as possible.
Scholarship Eligibility
To be eligible to apply, applicants must meet the following criteria.
Eligible Grade: Undergraduate – Postgraduate
Maximum Age: Any
Required GPA: Any
Geographic Eligibility: United States
Gender: Women
Race/Ethnicity: Alaskan Native, Native Hawaiian, Native North American
Application Requirements
Here's what you need to submits besides your application.
Recommendation letters
Essay
Financial Information
How to ace the Bertha Parker Cody Award for Native American Women
1
Check that all application steps are completed
There are a lot of steps that need to be completed in order to apply for the scholarship. It would not hurt to double-check whether you might have missed something. A good idea would be to make and keep a checklist on hand of everything that needs to be submitted. This way, you can check it off on the list every time you complete another step in the application process.
2
Make sure you get an email confirmation
After you email your completed application to nasf@saa.org, you should receive an email back to confirm that your application has been received. If you did not receive an email, then go onto the SAA website and contact the people listed on the scholarship page for help with this specific issue.
3
Ensure that your budget is accurate
The scholarship requires that you submit a detailed budget breakdown listing everything you need assistance with. It is important to make sure that you have included the correct amounts to avoid any discrepancies. Furthermore, make sure not to include any amounts that you actually do not need assistance with. Lying on your budget breakdown will result in a negative outcome.
4
Be honest about your passions and interests
The scholarship requires you to write an essay detailing why you are interested in archaeology as a field of study. It is important that you are honest about why you have decided on this course. Be sure to emphasize how passionate you are about this field of study. Furthermore, be sure to include any changes and contributions you would like to make using your degree once you have acquired it.
How the Bertha Parker Cody Award for Native American Women is Judged
To qualify for the scholarship, you need to be of Native American, Alaska Native, or Native Hawaiian descent, which means that you will require documentation to prove you are either officially part of a tribe, or a statement outlining your ancestry. Furthermore, you need two recommendations, one being from a member of the SAA whom you are in good standing with. The second letter needs to detail your potential for the past, as well as your past achievements and success.
Why We Love the Bertha Parker Cody Award for Native American Women
The scholarship is gender-inclusive
Even though the scholarship specifically targets women, it also allows for non-gender-conforming individuals to apply. This is inspiring as it is inclusive of individuals who are the minority.
SAA annual meeting registration fees are covered
The scholarship covers the registration of the scholar who receives the award so that they are able to attend the Society for American Archaeology annual meeting.
Bertha Parker Cody learned at her job
Bertha Parker Cody worked as a secretary at a museum and learned the science behind archaeology on the job.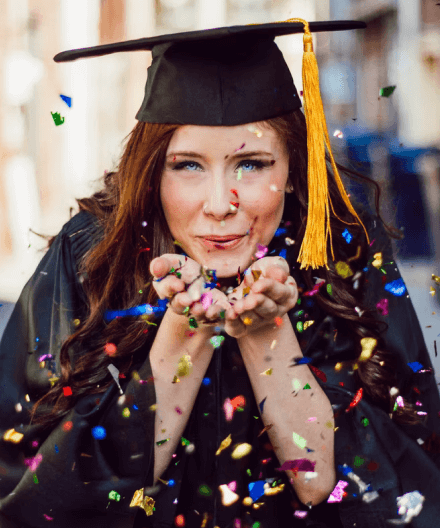 5 Facts about the Bertha Parker Cody Award for Native American Women
Autry Museum partially funded the scholarship
The Bertha Parker Cody Award is partially funded through the Autry Museum of the American West, wherein students are able to conduct research in relation to their degrees in archaeology or museum studies.
Bertha was the first Native American archeologist
Bertha Parker Cody was the first Native American woman to be an archeologist and ethnologist in the United States of America.
Bertha Parker Cody married an actor
Bertha married her third husband; Italian actor Espera Oscar de Corti; "Iron Eye Cody", and they later went on to host a television program about Native History and folklore.
The scholarship had a goal for 2022
The Bertha Parker Cody Award aimed to increase the amount given to students from $4,000 up to $6,000 in order to make a bigger impact on their studies and futures.
The scholarship is still new
The scholarship was only introduced in 2020, but we think it will become a long-standing one.