Beatrice S. Demers Foreign Language Fellows
$1,000–$20,000
Award Amount
4/1/2023
Submission Deadline
Explore Similar Scholarships
College Major:
Location:
Grade Level:
The Beatrice S. Demers Foreign Language Fellows Program was established in 2007 by the Rhode Island Foundation to honor Beatrice S. Demers, who taught foreign languages at the University of Rhode Island for more than 30 years. Beatrice S. Demers was a leader in the field of foreign language education in Rhode Island.
The program offers a $1,000 to $20,000 scholarship to students who want to study a foreign language. The Scholarship covers education expenses. Applicants need not be in financial need to be eligible to apply for this scholarship.
To be eligible, an applicant must be an undergraduate or postgraduate student, a professor or educator, or a resident of Rhode Island. In addition, a candidate must currently be enrolled in either an undergraduate program or a postgraduate program. The applicant must be a resident of the State of Rhode Island, and must also be enrolled in an approved foreign language program.
Key Information of Beatrice S. Demers Foreign Language Fellows
Study Details
Area of Study
Foreign Language
Country of Study
United States
Scholarship Details
Intended Level of Study
Undergraduate
Postgraduate
Award Amount
$1,000–$20,000
Beatrice S. Demers Foreign Language Fellows Timeline
January 2023
Application Opening Date
Applications usually open in early January.
April 2023
Submission Deadline
The deadline for applications is around the beginning of April.
Scholarship Eligibility
To be eligible to apply, applicants must meet the following criteria.
Eligible Grade: Undergraduate
Maximum Age: Any
Required GPA: Any
Geographic Eligibility: Rhode Island
Gender: Any
Race/Ethnicity: Any
Application Requirements
Here's what you need to submits besides your application.
Recommendation letters
Financial Information
Grade transcript
How to ace the Beatrice S. Demers Foreign Language Fellows
1
Demonstrate your dedication to foreign language learning
An applicant's level of commitment to studying a foreign language is one of the criteria that will be evaluated. Demonstrate in your application a strong interest in acquiring new foreign languages as this will show the committee that you are a worthy candidate.
2
Show how you will promote foreign languages
The selection of applicants is based on whether or not the applicant's planned course of study will result in a high level of fluency in a foreign language. Because of this, it is essential that you demonstrate how your course will contribute to the development of a high level of fluency in the chosen language.
3
Start your application early
Get right to work on your application as soon as you possibly can. If you get a head start on the process, you will have a lot of time on your hands to beat the deadline while still completing everything in an organized and thorough manner.
4
Take time on your application
While you are working on your application, make sure to take your time and do not rush. When you take your time with the application, you will have the opportunity to carefully review it multiple times before submitting it. Also, seek professional advice and guidance from your instructors and let them review your application.
How the Beatrice S. Demers Foreign Language Fellows is Judged
Applicants will be evaluated based on their dedication to foreign language learning, and the likelihood that the proposed program of study will promote a high level of foreign language fluency. The scholarship wants to promote diversity in the languages studied, program types, and individuals receiving scholarships.
Why We Love the Beatrice S. Demers Foreign Language Fellows
Available to many types of applicants
Not only can undergraduate and graduate students apply, but professors and educators can too. It's open to residents of Rhode Island too.
Scholarship funds cover many costs
The scholarship may cover higher education expenses, which is often a burden on many. It is a great opportunity to complete your education without taking any loans.
Chance to win prestigious award
The Beatrice S. Demers Foreign Languages Fellows Program is a prestigious award.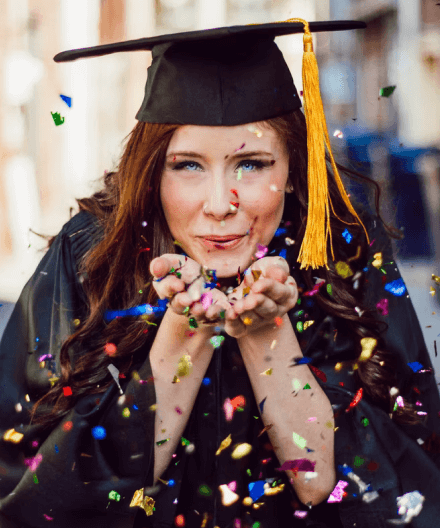 5 Facts About Beatrice S. Demers Foreign Language Fellows
Fellowship was established in 2007
Since its inception in 2007, the fellowship has been providing financial assistance to students of foreign languages studying in the state of Rhode Island.
Students of URI get preference
Because Beatrice S. Demers worked as a professor of foreign languages at the University of Rhode Island, therefore preference is given to students from that institution.
Applicants must submit letters of recommendation
Applicants are required to submit two letters of recommendation while submitting their application.
Applicants need not show financial need
Applicants to this Fellowship need not demonstrate any financial need.
No minimum GPA
There is no minimum grade point average required to be eligible for this scholarship.