Arizona Elk Society Annual Youth Scholarships
5/30/2023
Submission Deadline
Explore Similar Scholarships
College Major:
Location:
Grade Level:
The Arizona Elk Society (AES) was founded to preserve Arizona's elk and wildlife habitat for future generations. Involving the youth through various programs helps them achieve this vision. The AES Annual Youth Scholarship supports the education of high school seniors and college students interested in wildlife and the outdoors.
The scholarship awards from $750 to $1,000 to three students who are residents of Arizona. Two scholarships worth $750 and $1,000 are for high school seniors, while the $1,000 prize is for college students pursuing studies in wildlife sciences. Applicants must support and actively participate in the preservation of hunting.
Applicants are to submit an essay, official transcripts, and three recommendation letters. Copies of a hunting license and an AES membership card are to be provided. The minimum GPA requirement is 2.7.
Key Information of Arizona Elk Society Annual Youth Scholarships
Study Details
Area of Study
Wildlife Science
Country of Study
United States
Scholarship Details
Intended Level of Study
Any
Arizona Elk Society Annual Youth Scholarships Timeline
January 2023
Application Opening Date
The application opens on January 1.
May 2023
Submission Deadline
The submission deadline is on May 30.
Scholarship Eligibility
To be eligible to apply, applicants must meet the following criteria.
Eligible Grade: High School Senior – Undergraduate
Maximum Age: Any
Required GPA: 2.7
Geographic Eligibility: Arizona
Gender: Any
Race/Ethnicity: Any
Application Requirements
Here's what you need to submits besides your application.
Essay
Recommendation letters
How to ace the Arizona Elk Society Annual Youth Scholarships
1
Select your recommenders carefully
Select recommenders who can speak to your abilities in depth. These will be instructors, mentors, or supervisors who have worked with you closely. You could have one recommender be a teacher or professor at school and the others be people in the wildlife space. It should be easy to pick out the last two since they are people you've interacted with at AES or other wildlife activities you've been involved in.
2
Create an essay outline
Your essay should address why wildlife conservation is important to you. Give a bit of information about you and provide proof of your commitment to wildlife conservation. Plan out the points you'll write as well as their order in the essay. If you intend to use anecdotes, plan where and how you'll use them.
3
Craft your first draft
With your outline as your guide, proceed to put all those ideas in prose. It is okay if it is far from perfect… the purpose of the draft is to give you something you can work on. The first draft will help you see areas that you'll need to change and you can note down the errors to streamline the review process.
4
Review, Review, Review
Writing the draft was the easy part. This part will need you to go over your essay multiple times till it's perfect. Check your essay for issues like ambiguity, incoherence, grammatical and spelling errors, and poor word choice. When your essay seems good to go, schedule two more reviewing sessions two days apart to get a fresh look at the essay.
How the Arizona Elk Society Annual Youth Scholarships is Judged
Applicants are judged based on their interest in the outdoors and wildlife conservation. Applicants should be involved in extracurricular activities and have taken up responsibility.
Why We Love the Arizona Elk Society Annual Youth Scholarships
Open to all
All eligible students can apply to this program with no discrimination against race, gender, ethnicity, religion, etc.
AES mission
The initiative is to create awareness of wildlife protection and preserve the hunting heritage of Arizona. It helps promote sound wildlife and habitat management through partnering with government agencies and other organizations.
It has many youth-focused programs
Programs such as Wild In the City, Wapiti Weekend, Youth Turkey Camps, and Jr Elk Camp are all geared toward getting young people starting from age 5 interested in the outdoors and wildlife.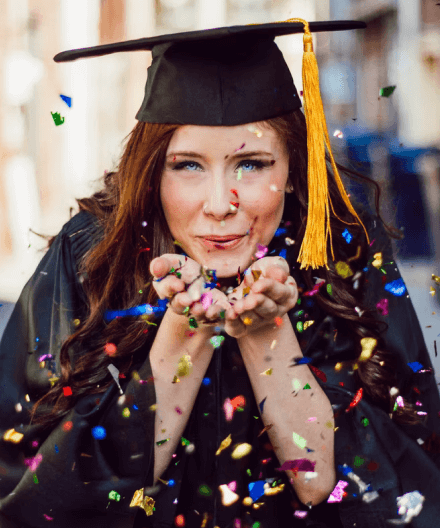 5 Facts About AES Annual Youth Scholarships
Winners attend the AES Annual Banquet
Winners will get the chance to attend and be awarded the scholarship at the banquet where awards are presented.
All universities are eligible
College students from any university who meet the eligibility requirement can apply.
It was started in June 2001
AES has been preserving wildlife habitats in Arizona for over two decades.
All programs are hands-on
The youth get to practice hands-on skills such as archery, track making, and wilderness survival
It has repaired over 45 water catchments
AES has repaired more than 45 water catchments providing much-needed water to wildlife.