Antonio Cirino Memorial Scholarship
$2,000–$12,000
Award Amount
4/25/2023
Submission Deadline
Explore Similar Scholarships
College Major:
Location:
Grade Level:
The Rhode Island Foundation offers the Antonio Cirino Memorial Scholarship to Rhode Island citizens every year. Applicants must be graduate students in arts education or pursuing arts with the intent to teach to be considered.
The non-profit group will award $2,000 to $12,000 to the most outstanding candidate based on financial need. Graduate students in arts education or the arts with a purpose to teach at the K-12, undergraduate, or postgraduate level who have lived in Rhode Island for at least five years and submitted a financial aid statement meet the basic qualifying requirements for the scholarship.
The initiative is completely dedicated to improving the economic stability, job training, and financial literacy in Rhode Island's historically underserved neighborhoods.
Key Information of Antonio Cirino Memorial Scholarship
Study Details
Country of Study
United States
Scholarship Details
Intended Level of Study
Postgraduate
Award Amount
$2,000–$12,000
Antonio Cirino Memorial Scholarship Timeline
January 2023
Application Open Date
Applications usually open at the beginning of the year.
April 25, 2023
Submission Deadline
Submissions are due near the end of April.
Scholarship Eligibility
To be eligible to apply, applicants must meet the following criteria.
Eligible Grade: Graduate – Postgraduate
Maximum Age: Any
Required GPA: Any
Geographic Eligibility: Rhode Island
Gender: Any
Race/Ethnicity: Any
Application Requirements
Here's what you need to submits besides your application.
How to ace the Antonio Cirino Memorial Scholarship
1
Describe your financial situation
Make a bulleted list of specific circumstances that have an impact on your ability to pay for school. A simple bulleted list can help explain the facts of your situation to financial aid officials in a form that is easy to understand and connects to supporting data. This includes who works in the household, what kind of job they have, and whether or not you work to support yourself or your family. Any extenuating circumstances affecting your family's finances, such as medical issues or job loss, as well as any recent financial shortfall, should be stated.
2
Link your passions to the scholarship
One of the first considerations should be what impression you would want to make in your writing. To show scholarship providers why you deserve this award, paint a picture of who you are and what motivates you. However, keep it scholarship-related. Remember what you're applying for and focus your answers on the areas highlighted by the scholarship.
3
Explain what impact your education will make
Describe how your education will assist you in achieving your long-term and professional objectives following graduation. Concentrate on the purpose of the scholarship. While writing your essay, keep in mind what the scholarship is for and where it came from. Aim to make your scholarship stand out to the scholarship committee.
4
Be respectful, honest, and keep it short
Never exaggerate your financial necessity or treat the operation like a bargaining session. While accurate information should be included in the financial aid appeal letter, do not give them your entire life story. The letter's examples and supporting evidence are typically the most important portions. You should be brief and to the point, because processors do not have time to read lengthy letters.
How the Antonio Cirino Memorial Scholarship is Judged
Applicants must be Rhode Island residents pursuing graduate studies in arts education or the arts with the purpose of teaching and in need of financial support to complete their studies. They may not have graduated from the Rhode Island School of Design or be pursuing a graduate degree from the school.
Why We Love the Antonio Cirino Memorial Scholarship
The scholarships may be renewable
The scholarship is renewed on an annual basis. This gives you a lot of freedom when it comes to funding the costs of comprehensive graduate education.
It motivates students to achieve academic goals
Students who meet the program's requirements can pursue their academic goals while simultaneously reducing their educational costs.
It's less competitive as a niche scholarship
Niche scholarships are restricted in quantity and are only available to certain types of persons. Members of specific demographics have fewer concerns when it comes to scholarship opportunities, and evidence of their demographic identity is usually the most important factor.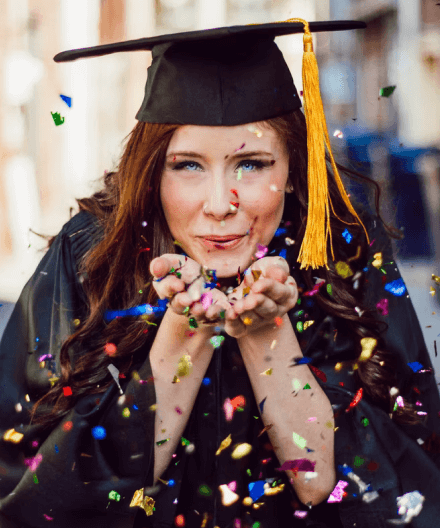 5 Facts About Antonio Cirino Memorial Scholarship
Named after prolific Rhode Island artist
After more than 90 years of dedication to the arts, the late Antonio Cirino, a well-known Rhode Island artist, author, and instructor established the $800,000 Cirino Fund to support scholarships for aspiring art teachers.
Over 100 years of achievements
The Foundation was founded in June 1916 by a small group of distinguished Rhode Islanders at the Rhode Island Hospital Trust Co., and it has been dedicated to improving the lives of its communities for more than 100 years.
The foundation sponsors several scholarship initiatives
Among the foundation's nearly 80 scholarship efforts are the A. T. Cross Scholarship, Elizabeth Haskell Scholarship, George F. Weston Scholarship, and Raymond H. Trott Scholarship.
The foundation awards scholarships for diverse courses
Last year, the foundation offered $930,000 in scholarships to students from all around the state, who were studying nursing, music, foreign languages, communications, and jewelry design.
The foundation supports local non-profit organizations
Thanks to dedicated and creative donors, the Foundation raised $68 million in 2020 and distributed a record $87 million in grants to local nonprofit groups working on behalf of children.