AMBUCS Scholarship Program
5/1/2023
Submission Deadline
Explore Similar Scholarships
Location:
Grade Level:
Each year, the National AMBUCS Inc issues scholarships to deserving graduate students pursuing degrees in accredited therapy programs. The scholarship explicitly supports physical therapy, occupational therapy, speech-language pathology, and hearing audiology studies.
The scholarship awards range from $600 to $1,500, including a two-year award for $6,000. The award goes straight into the recipient's credit account with the financial aid office at their education institution.
The National AMBUCS Inc.'s sole mission is to help ease the lives of people living with disabilities by aiding their mobility and independence. Its commitment is evident by disbursing more than $9.6 million worth of scholarships to 16,500 students to date.
Key Information of AMBUCS Scholarship Program
Study Details
Area of Study
Occupational Therapy
Physical Therapy
Speech-Language Pathology
Country of Study
United States
Scholarship Details
Intended Level of Study
Postgraduate
AMBUCS Scholarship Program Timeline
February 2023
Application Opening Date
Applications open on February 7.
May 2023
Submission Deadline
The submission deadline is on May 1.
July 2023
Award Announcement Date
Winners will be announced in July.
Scholarship Eligibility
To be eligible to apply, applicants must meet the following criteria.
Eligible Grade: Graduate
Maximum Age: Any
Required GPA: Any
Geographic Eligibility: United States
Gender: Any
Race/Ethnicity: Any
Application Requirements
Here's what you need to submits besides your application.
Financial Information
Essay
School Verification
How to ace the AMBUCS Scholarship Program
1
Prove enrollment in an accredited therapy program
Since this scholarship is specific to therapy training, you must submit proof of enrollment from your registrar's office. Alternatively, if you're in your first year of registration, you can email the organization.
2
Be of reputable character and integrity
Besides having the required skills, being a therapist needs you to be a person of high standing character and integrity. You'll be dealing with people with varied needs, and these qualities will be invaluable in your dealings with them.
3
Demonstrate your involvement in community affairs
You're required to submit a personal statement detailing your reason for wanting to be a therapist, your participation in community affairs, or volunteerism. They're keen to know whether you've worked with people with disabilities either through AMBUCS or other organizations.
4
Share your financial information
The scholarship requires you to share your financial information whether you're in need or not. Here you'll fill out the FAFSA to obtain your SAR, which you'll then upload to your application under the Financial Information section.
How the AMBUCS Scholarship Program is Judged
AMBUCS has a special committee that reviews all applications in detail for financial need, character & integrity, community involvement, and passion for the career.
Why We Love the AMBUCS Scholarship Program
Plenty of opportunities each year year
Each year the scholarship provides opportunities to over 250 deserving graduate students. You stand a chance as long as you're a U.S. citizen pursuing graduate studies in an accredited therapy program.
Precedence for financial needs
The AMBUCS scholarship program gives special consideration to students with financial needs.
Sufficient funds
The funds adequately cover your tuition, accommodation, and other costs like books and stationery.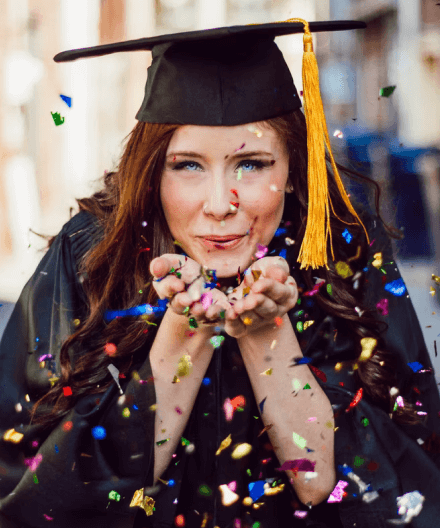 5 Facts About Ambucs Therapist Scholarship Program
History of issuing scholarships
AMBUCS has a history of issuing scholarships since 1955. So far, 16,500 students have this organization to thank for their training.
Annual scholarship
Aspiring students can rest in the knowledge that this is an annual scholarship program with opportunities for more than 250 graduate students each year.
Significant spend per year
Each year, National AMBUCS Inc. spends $200,000 on this scholarship program open to U.S. citizens.
Minimal limitations for applicants
This is one scholarship that sets out to get as many people winning as possible because all you need to do is have a passion for a therapist career and are already enrolled in a graduate-level program.
Easy application process
The scholarship allows you to fill out the application form in parts as long as you submit all the required information by the due date.