Ambassador of Aloha Scholarships
$1,000–$3,500
Award Amount
1/31/2023
Submission Deadline
Explore Similar Scholarships
Location:
Grade Level:
Sponsored by the Outrigger Duke Kahanamoku Foundation (ODKF), the Ambassador of Aloha Scholarship supports graduating high school seniors and current college students from across Hawaii. The scholarship is awarded to student-athletes in canoeing, surfing, kayaking, swimming, diving, water polo, sailing, or volleyball, with a record of accomplishments and intention to compete in college.
Several one-time scholarships ranging from $1,000 to $3,000 are awarded. To be awarded the scholarship, students must prove financial need, and they must demonstrate the spirit of aloha through involvement in leadership and community service.
The fund is not restricted to tuition and can be used for other financial needs, including education, equipment, competition, training, schooling, etc.
Key Information of Ambassador of Aloha Scholarships
Study Details
Country of Study
United States
Scholarship Details
Intended Level of Study
Undergraduate
Award Amount
$1,000–$3,500
Ambassador of Aloha Scholarships Timeline
October 2022
Application Opening Date
Applications open on October 15.
January 2023
Submission Deadline
The submission deadline is on January 31.
Scholarship Eligibility
To be eligible to apply, applicants must meet the following criteria.
Eligible Grade: High School Senior
Maximum Age: Any
Required GPA: 3
Geographic Eligibility: Hawaii
Gender: Any
Race/Ethnicity: Any
Application Requirements
Here's what you need to submits besides your application.
Grade transcript
Recommendation letters
Present Work Experiences
Essay
Financial Information
How to ace the Ambassador of Aloha Scholarships
1
Keep your grades up
This scholarship program is very competitive with only one winner. It is merit-based therefore only those with a GPA of 3.0 or higher have better chances of winning. So work hard on keeping your grades up and maintaining your GPA. Grades will be an indicator of how dedicated and serious you are.
2
Personal statement objective and review
Your personal statement is your voice and the complete picture of your character, ambitions, and abilities. Make it concise, and interesting, and capture your pursuit of an undergraduate degree. Highlight your athletic abilities, involvement in community service and leadership roles, academic goals, and career objectives. Tell the judges your story and what you hope to achieve. Stay focused and get a second or third eye review from your mentor or instructor.
3
Emphasize accomplishments rather than activities
Most applicants quickly focus on mentioning activities they have engaged in in the past. While these activities might relate to the requirements, it is not enough to do so. It is best to highlight your accomplishments or achievements, no matter how little.
4
Choice of references and early notifications
Your references or recommenders must be those who know you well enough to be willing to speak to your abilities and demonstrate why you make the perfect candidate for this scholarship. So, choose them wisely. Also, contact them and send them the required forms very early on to allow them enough time to complete them.
How the Ambassador of Aloha Scholarships is Judged
Applicants are judged based on leadership and community participation, academic excellence, and athletic prowess. Applicants must demonstrate the spirit of aloha.
Why We Love the Ambassador of Aloha Scholarships
No discrimination against
The program is open to all citizens of Hawaii as long as they meet the scholarship requirements. Outrigger Duke Kahanamoku Foundation supports equality and has no discrimination against gender, race, ethnicity, or religion.
A renewable scholarship
The Ambassador of Aloha Scholarships are renewable scholarships, allowing students to focus on their studies and ease the burden of education expenses.
Straightforward requirements
There is no complexity regarding what is required of applicants. The simplified process makes the scholarship accessible to applicants who meet the requirements.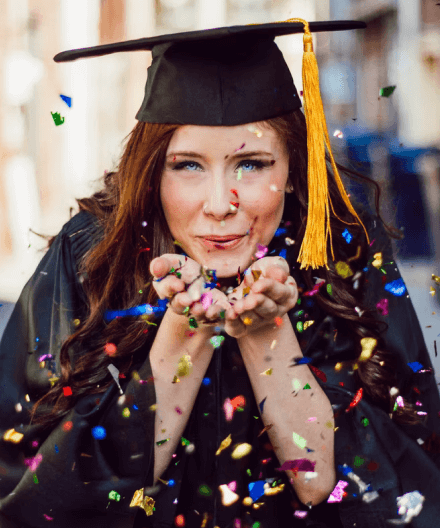 5 Facts About Ambassador of Aloha Scholarships
The awardees have the responsibility of volunteering
Successful applicants must be willing to stay connected to the foundation by volunteering in its various activities.
There is a minimum GPA requirement
The minimum GPA requirement is 3.0, which all applicants must possess to qualify for the scholarship.
Recipients must be willing to be interviewed
Awardees of the scholarship must be willing to be interviewed or filmed for publicity by the foundation.
There is a geographic eligibility requirement
Applicants must be citizens of the United States residing in Hawaii.
Athletes must submit a thorough résumé
To qualify for the scholarship, applicants must have an athletic résumé of at least four years in canoeing, surfing, kayaking, swimming, diving, water polo, sailing, or volleyball.