ALA Spectrum Scholarship
$5,000–$6,500
Award Amount
3/1/2023
Submission Deadline
Explore Similar Scholarships
The American Library Association asserts its commitment to equality through the Spectrum Scholarship Program, which seeks the participation of new generations of racially and ethnically diverse librarians in order to place ALA as a leader in the evolution of libraries and library services.
The Spectrum Scholarship Program continuously recruits and awards scholarships to American Indian/Alaska Native, Asian, Black/African American, Hispanic/Latino, Middle Eastern and North African, and/or Native Hawaiian/Other Pacific Islander students in order to help them acquire a university degree and roles of leadership in the profession and ALA.
Applicants need to be pursuing a master's degree in library and information science.
Key Information of ALA Spectrum Scholarship
Study Details
Area of Study
Library Sciences
Specific Schools
ALA Accredited Universities
Scholarship Details
Intended Level of Study
Postgraduate
Award Amount
$5,000–$6,500
ALA Spectrum Scholarship Timeline
September 1, 2022
Application Deadline
Every year, at the beginning of September, applications for the scholarship are accessible.
March 1, 2023
Deadline for Submissions
All applications, references, transcripts, and other documents for that year's scholarship must be received by March.
April–May 2023
Announcement of the Winner
The scholarship winner will be notified by April or May
Scholarship Eligibility
To be eligible to apply, applicants must meet the following criteria.
Eligible Grade: Graduate
Maximum Age: Any
Required GPA: Any
Geographic Eligibility: Canada, United States
Gender: Any
Race/Ethnicity: African, Asian American, Black, Hispanic, Native North American
Application Requirements
Here's what you need to submits besides your application.
Essay
Recommendation letters
How to ace the ALA Spectrum Scholarship
1
Observe the rules
Follow all instructions and guidelines carefully so that your scholarship application form is free of any errors and is not incomplete.
2
Speak with former winners
Previous winners of the scholarship have formed a network, and their names are listed on the official website. You can try to contact them to learn more about their experiences.
3
Clearly establish your goals
Because your responses will be scrutinized, be sure to discuss your professional goals and express your intentions and attitude toward why you're pursuing a degree in library and information science in your application.
4
Participate in librarian-related activities
One of the most significant aspects of creating a strong application for this award is prior experience working as a librarian or indulging in any volunteering related to library and information science.
How the ALA Spectrum Scholarship is Judged
Applicants are evaluated on their academic excellence, leadership, and evidence of commitment to a career as a librarian are all required. The best approaches to demonstrate achievement in these areas are statements outlining the nature of the library and other experience, professional references, and the personal statement included in the online application.
Why We Love the ALA Spectrum Scholarship
Anyone is eligible to apply
Nationality isn't a stumbling block. This program welcomes students from all over the world to participate. As a result, you can begin applying at any time and from any location.
Giving chance to all
This scholarship is specifically for all types of minority and ethnic groups, it aims to give a chance to all the people who want to showcase their abilities.
Too many scholarships
A total of 60 scholarships are given out every year under the ALA Spectrum Scholarship program.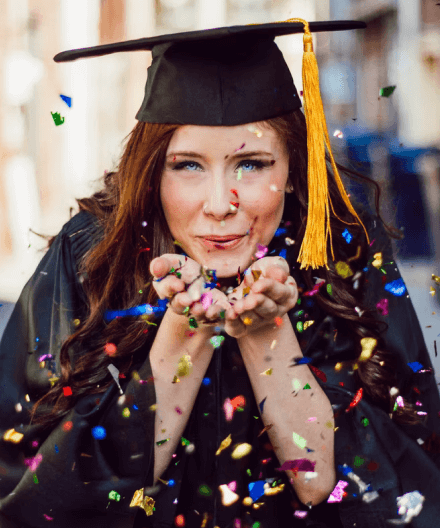 5 Facts About the ALA Spectrum Scholarship
It's provided by the American Library Association
With about 57,000 members, it is the world's oldest and largest library association.
Winners are recognized
The names of all the winners are mentioned and specified on the official website of the ALA Spectrum scholarship program.
The scholarship is only for postgrads
Applicants for this scholarship must be enrolled in library and information science-related courses and be a postgraduate student in an ALA-accredited college or university.
Each entry requires a separate application
Each entry is limited to one scholarship application, which means that the applicant may only submit one application form.
This is a once-a-year scholarship program
The ALA Spectrum Scholarship is an annual scholarship in which 60 people from all around the world are granted scholarship prizes ranging from $5,000 to $6,500.