AICPA Minority Accounting Scholarship
3/1/2023
Submission Deadline
Explore Similar Scholarships
The AICPA Minority Scholarship given by the AICPA (Association of International Certified Professional Accountants) Foundation was established in 1969 to promote greater ethnic and racial diversity among CPA experts. Every year, a $10,000 prize is given to students who identify as members of a minority ethnic group.
To be eligible, the applicant must be a full-time minority student pursuing a degree in accounting or a field closely linked to accounting at the undergraduate or graduate level. In addition, candidates must be citizens or legal permanent residents of the United States, have and maintain a GPA of at least 3.0, and show financial need.
At the start of the fall and spring semesters, scholarship funds are paid immediately to the student's financial assistance office. It's vital to keep in mind that this award is not available to association employees or their families.
Key Information of AICPA Minority Accounting Scholarship
Study Details
Country of Study
United States
Scholarship Details
Intended Level of Study
Undergraduate
Postgraduate
AICPA Minority Accounting Scholarship Timeline
December 2022
Application Opening Date
Applications are open on December 1.
March 2023
Submission Deadline
The submission deadline is on March 1.
August 2023
Awards Announcement Date
Winners are announced in August.
Scholarship Eligibility
To be eligible to apply, applicants must meet the following criteria.
Eligible Grade: Undergraduate – Postgraduate
Maximum Age: Any
Required GPA: 3
Geographic Eligibility: United States
Gender: Any
Race/Ethnicity: Alaskan Native, Black, Hispanic
Application Requirements
Here's what you need to submits besides your application.
How to ace the AICPA Minority Accounting Scholarship
1
Join the AICPA
In order to participate in the scholarship contest, applicants must have a Student Affiliate Member status. The process is completely free and is done online. Don't forget to do it in time to be eligible.
2
Prove your student status
This program is specifically designed for those who do not currently hold CPA licensure but wish to become so.
3
Check the academic load requirements
If you are not a full-time student but you are actively working to fulfill the CPA license work experience requirement, you can apply. Both a letter of employment and a letter of recommendation from an accounting professor are required.
4
Keep in mind the dates
Check the online application's submission deadlines. As a result, you will have more time to obtain all the required documents.
How the AICPA Minority Accounting Scholarship is Judged
For the purposes of judging and choosing the winner, adherence to the standards and proof of financial necessity will be taken into consideration.
Why We Love the AICPA Minority Accounting Scholarship
The award is renewable
Renewals are neither assured nor automatic, though. Students must submit a new application if they want to renew their scholarship.
Becoming an AICPA Student Affiliate Member
You may access tools and information that will allow you to make the most of your college years if you join the AICPA as a Student Affiliate Member. The AICPA will also support your path after you become a CPA with technical tools, training, networking opportunities, and professional advice.
The focus on minorities
The scholarship is specially offered to those who identify as Black or African American, Hispanic or Latino, Native American, Pacific Islander, or Asian American. The minority communities include but are not restricted to the aforementioned.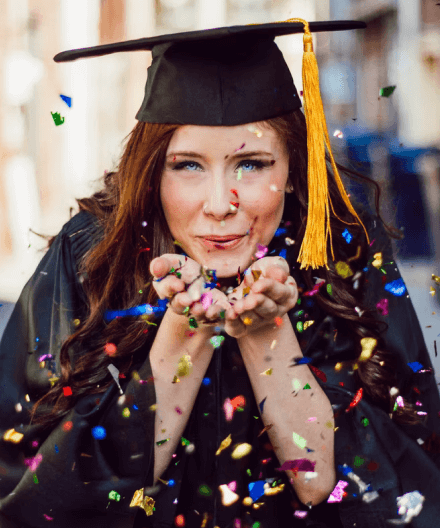 5 Facts about the AICPA Minority Accounting Scholarship
Decades of support for education
This program has given more than $14.6 million in scholarships to about 8,000 accounting students for more than four decades.
Scholarship allies
The Accounting Education Foundation of Texas Society of CPAs, New Jersey Society of CPAs, Virgin Islands Society of CPAs, Robert Half International, and South Carolina Association of CPAs have all donated to make the program possible.
Special discounts
Membership offers special savings and discounts of up to 80% on AICPA certificate programs that include cutting-edge subjects like data analytics, cyber security, blockchain, and more.
Apply for more than one scholarship
Students who wish to be considered for several AICPA Legacy Scholarships just need to submit one application.
About AICPA
AICPA establishes professional ethics standards and U.S. auditing requirements for for-profit businesses, nonprofit institutions, and federal, state, and municipal governments.