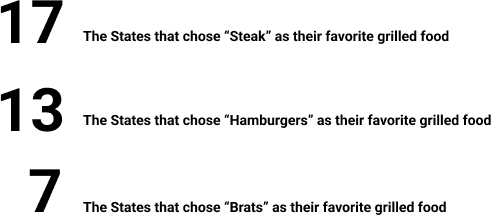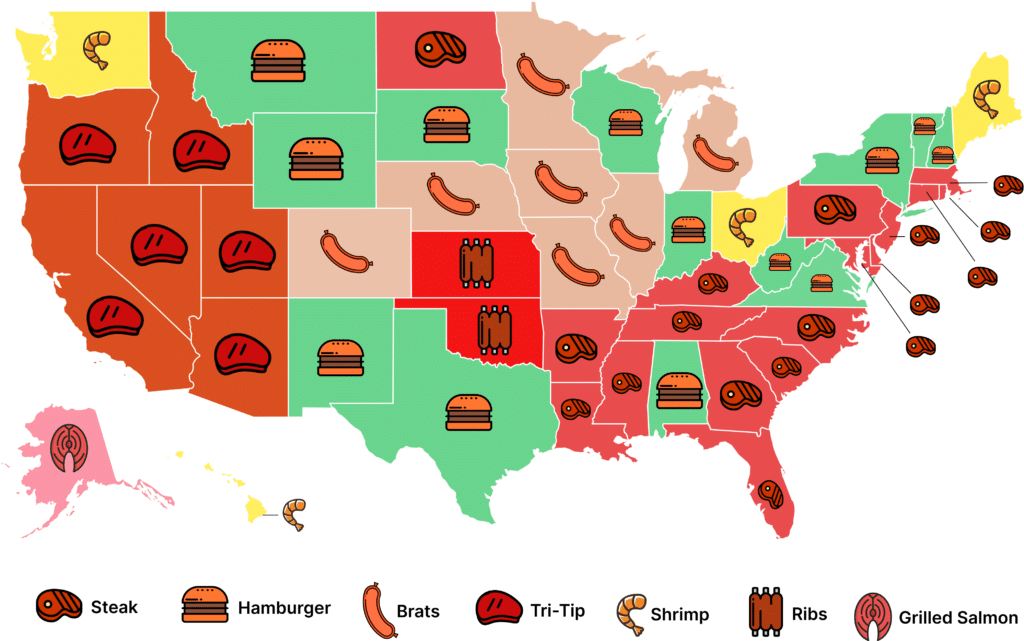 As families and friends gather to celebrate the 4th of July, food is sure to be one of the main attractions. Scholaroo took a deep dive to explore the most popular barbecue dishes across America in honor of this special day. This 4th of July, let's take a closer look at the unique and tasty food traditions enjoyed by fellow Americans on this patriotic and festive holiday.
Illinois and the surrounding states love grilling up brats. Originally, German immigrants brought the delicious treat to the United States when they settled in Illinois, and over the years, brats have become a staple at festivities in the state and neighboring states.
Alaska's pride and joy is the delicious grilled salmon, and it's no wonder why – salmon is the Official State Fish!
The beloved tri-tip, a lean cut of meat, is a popular dish among California and its neighboring states, Arizona, Nevada, Oregon, Idaho, and Utah. First served in 1950 by Bob Schultz, owner of the Santa Maria Market in California, tri-tip has become an integral part of the region's culinary culture.
And if you find yourself in the coastal states of Hawaii, Maine, Ohio, and Washington this 4th of July, shrimp will be the dish of choice!