10 Best Parent Private Student Loans Right Now
Here are the Best Parent Private Student Loans for you and your child, with advice on how to find and apply for one to fund your child's education as a parent.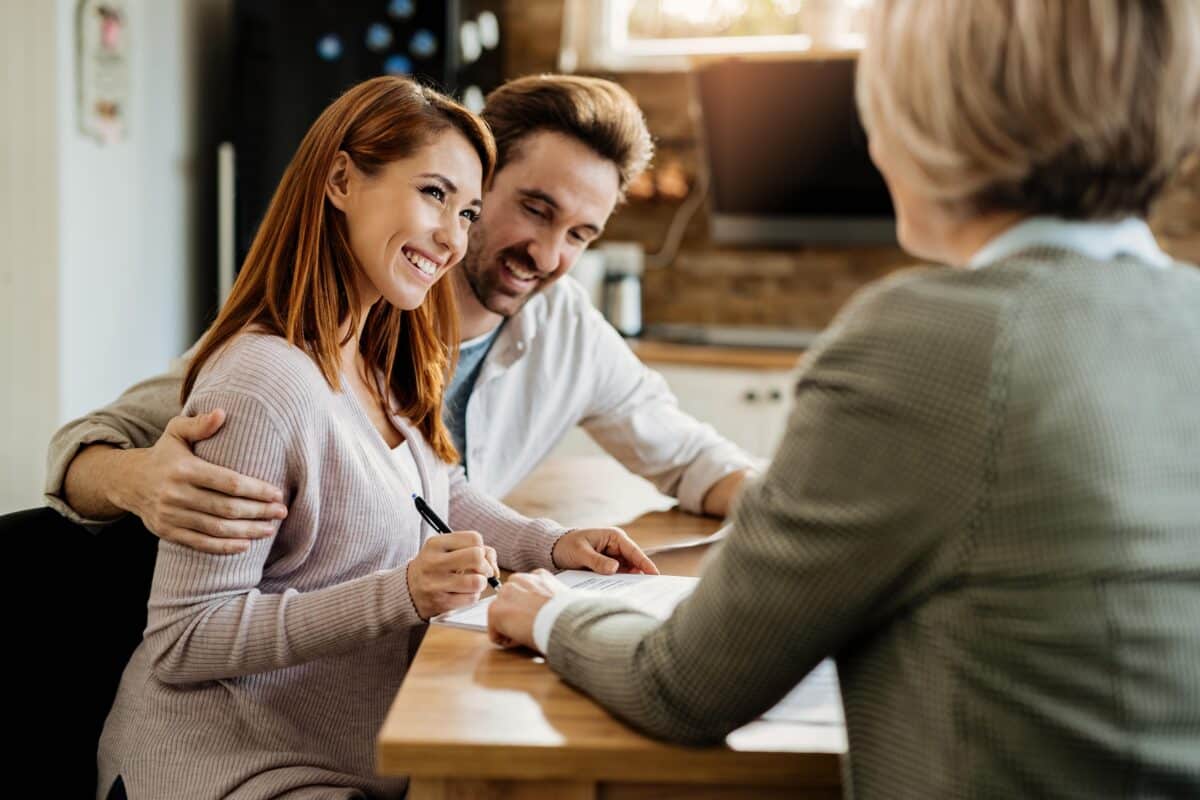 Loans are a popular and convenient way for parents to help fund their child's college education. With these loans, parents can borrow money at a fixed or variable rate to cover tuition, room and board, and other educational expenses.
There are usually two types of loans for parents – federal and private. The federal Parent PLUS loans are given by the government and parent private student loans are provided by private lenders and other financial institutions. Parents should exhaust all their federal options first before moving on to private loans.
We have provided a list of the best parent private student loans along with information on their interest rates, pros and cons, eligibility requirements, and repayment terms. The information provided will help you make an informed decision and help you choose the one that is best suited to your needs.
The 10 Best Parent Private Student Loans
Lender
Scholaroo rating
Fixed rates starting (APR)
Variable rates starting (APR)

College Ave

Best for Repayment Options

Visit website
3.99
3.99

Education Loan Finance

Best for Transparent Application Process

Visit website
4.48
4.98

SoFi

Best for Loans Without Credit Check

Visit website
6.50
5.74

ISL Education Lending

Best for no Late fee

Visit website
3.95
N/A

A.M. Money

Best for Non-conventional Lending

Visit website
7.53
8.85

Brazos Parent Loan

Best Online Lender With the Lowest Fixed Rate

Visit website
2.70
5.07

Discover

Best for Private Parent Loan

Visit website
9.99
10.62

Citizens Bank

Best for High Loan Amounts

Visit website
7.13
6.33

RISLA

Best for Loan Preapproval

Visit website
5.74
N/A

INvestEd

Best for Indiana Residents

Visit website
4.60
7.37
#2 Education Loan Finance
How to Find the Best Parent Private Student Loan
Finding the best parent private student loan can be quite an uphill task. The following tips will help you identify the loan that is best suited for you:
Loan Amount: The amount of money the lender is willing to give is one aspect that is important when comparing loans. This will help you know if the loan will be enough to cover the entire cost of attendance, as well as the extent to which the loan will assist in meeting your educational needs/expenses.
Interest Rates: Lenders may offer both fixed or variable interest rates on the loans they offer, so make sure to choose parent private student loans with lower interest rates. Borrowers need to be creditworthy to receive lower rates on the amount they borrow.
Application Process: The best parent private student loans have a seamless application process that is quite straightforward and the communication is prompt. The whole process should take a maximum of six weeks between loan application and approval.
Loan Terms: Loan terms define the overall relationship between the lender and the borrower. Some lenders have flexible payment methods and timeframes, whereas others are more strict on penalties and offer only traditional forbearance terms. Opt for leniency and longer payment terms that give you ample time to organize your finances.
Fees: There are various private loans that require you to pay certain fees such as origination-, application-, or late fees. Some of the best loans require you to pay these fees, while others do not charge anything.
Eligibility: Go for parent private student loans that you or your child are eligible for. Apart from the general eligibility requirements, there are loans that go into the specifics of the institution, the level, or the field of study. Others require you to have strong credit and a regular source of income.
Repayment Options: Different lenders have different repayment options such as grace periods, forbearance, or deferment options. There are private loans that require you to start making payments while the student is in school, whereas others give you a six-month grace period after graduation. Ensure that you find the best repayment option for your financial situation.
Types of Parent Loans for College
Federal Loans for Parents
Federal loans are financial aid given to students by the U.S. government. They are loans that have flexible repayment options and lower interest rates compared to private loans. There are three main types of federal loans which are: direct subsidized loans, direct unsubsidized loans, and direct plus loans. The Direct PLUS Loans have the Grad PLUS and Parent PLUS Loan options.
Parent PLUS Loans are given out to either biological, adoptive or at times stepparents of the eligible students. This loan is an unsubsidized loan that is mostly taken after a student has already taken out any other type of federal loan. Parent PLUS Loans offer additional aid that is needed to cover the remaining part of the costs of attendance after exhausting any other federal loan given to the student.
Parent Private Loans
Private loans for parents are given by private lenders and financial institutions. These loans have variable and fixed interest rates, various repayment options and credit score requirements. You can find the best parent loans from these lenders after comparing your options. We have outlined some top options that you can choose from and the tips to keep in mind when doing your research.
FAQs
Can a parent get a private student loan?
Yes, parents are eligible to get private loans to fund their child's education. Many private lenders offer loans to parents specifically for this purpose. There is also a Parent PLUS loan which is a federal loan that parents can apply for.
Is a Parent PLUS loan better than a private loan?
A Parent PLUS loan may be better than a private loan in that it offers lower interest rates and better repayment options, and the borrower is eligible for loan forgiveness. Private loans have higher interest rates and fixed repayment terms/options.
What is the best bank for parent student loans?
The best bank trickles down to the borrower's individual preference and financial standing. However, Citizen Bank and College Ave have the best reviews from previous borrowers and their current customers.
How do I select the best parent private loan?
Select the best private loan by going through your lenders and weighing in their terms and the loan amount against your current financial situation/your ability to repay and your educational needs.
Who pays a parent student loan?
Parents, being the primary borrowers, are responsible for repaying parent private student loans. If they have cosigned the loan with someone else then both the primary applicant and the cosigner share the responsibility of repaying the loan equally.
Are private parent loans eligible for forgiveness?
Private loans are not eligible for forgiveness. This is a benefit that comes with federal options only.