The Best Parent Private Student Loans
Here are the Best Parent Private Student Loans for you and your child, with advice on how to find and apply for private student loans for your child as a parent.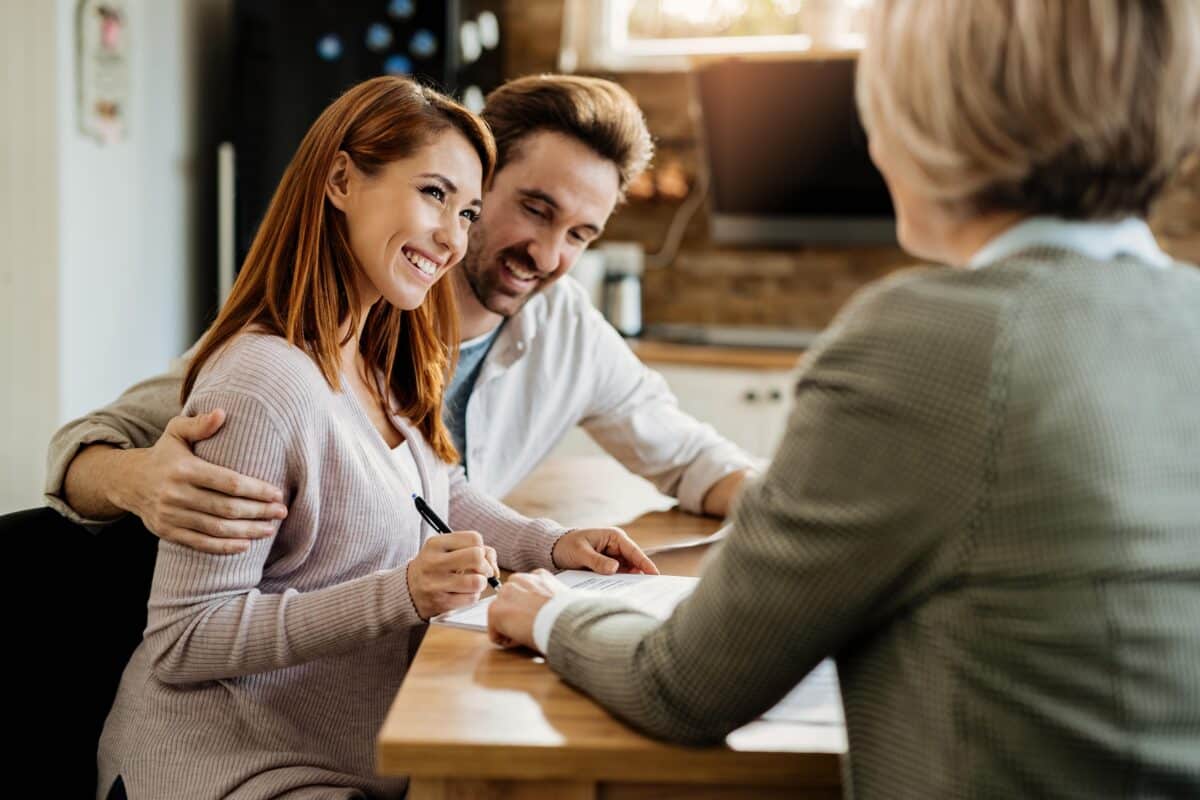 Parent Private Student Loans are a popular and convenient way for parents to help fund their child's college education. With this loan, parents can borrow money at a fixed or variable rate to cover tuition, room and board, other educational expenses, and even additional costs such as textbooks and supplies. The repayment terms are flexible, so parents can choose a plan that best fits their budget.
Parents are not required to use their own credit score when applying, and there is no cosigner or security involved, making the process easier and more accessible for those who may not have great credit or are unable to borrow from other sources. Additionally, parent-private student loans can help bridge the gap between available funds, scholarships, and other financial aid.  
How to Find the Best Parent Private Student Loans
Finding the best parent private student loan can be quite an uphill task. The following tips will help you identify the loan that is best suited for you:
1. Loan Amount
The amount of money the lender is willing to give is one aspect that is important when comparing loans. This will help you know if the loan will be enough to cover the entire cost of attendance, as well as the extent to which the loan will assist in meeting your educational needs/expenses.
2. Interest Rates
Lenders may offer both fixed or variable interest rates on the loans they offer, so make sure to choose parent-private student loans with lower interest rates. Borrowers need to be creditworthy to receive lower rates on the amount they borrow.
3. Application Process
The best parent-private student loans have a seamless application process that is quite straightforward and the communication is prompt. The whole process should take a maximum of six weeks between loan application and approval.
4. Loan Terms
Loan terms define the overall relationship between the lender and the borrower. Some lenders have flexible payment methods and timeframes, whereas others are more strict on penalties and offer only traditional forbearance terms. Opt for leniency and longer payment terms that give you ample time to organize your finances.
5. Fees
There are various private loans that require you to pay certain fees such as origination-, application-, or late fees. Some of the best loans require you to pay these fees, while others do not charge anything. 
6. Eligibility
Go for parent-private student loans that you or your child are eligible for. Apart from the general eligibility requirements, there are loans that go into the specifics of the institution, the level, or the field of study. Others require you to have strong credit and a regular source of income.
7. Repayment Options
Different lenders have different repayment options such as grace periods, forbearance, or deferment options. There are private loans that require you to start making payments while the student is in school, whereas others give you a six-month grace period after graduation. Ensure that you find the best repayment option for your financial situation.
What are Federal Parent Plus Loans?
Federal student loans are financial aid given to students by the U.S. government. They are loans that have flexible repayment options and lower interest rates compared to private loans. Federal student loans are a good option for borrowers with a financial need or those with a tainted credit history.
The government offers federal loans in terms of direct subsidized loans, direct unsubsidized loans, and direct plus loans. The Direct PLUS Loans have the Grad PLUS and Parent PLUS Loan options. The Federal Student Aid office offers the Parent PLUS Loan to parents to help aid in catering to their child's education. 
Parent PLUS Loans are given out to either biological, adoptive, or at times stepparents of the eligible students. This loan is an unsubsidized loan that is mostly taken after a student has already taken out any other type of federal loan. Parent PLUS Loans offer additional aid that is needed to cover the remaining part of the costs of attendance after exhausting any other federal loan given to the student.
The Best Parent Private Student Loans
College Ave
Being an online lender, College Ave offers many student loans including a private parent loan. College Ave loans up to $2,500 to the parent to be used at their discretion. College Ave is recognized as one of the best lenders for offering various favorable repayment plans and terms to suit parents and their varying budgets. Loans are not only limited to biological parents but are also available to guardians, grandparents, and even uncles and aunts.
Pros of College Ave loans:
No origination, application, or prepayment fees

Up to 100% of the school's attendance costs covered

Loan can be delivered directly to the parent 

Easy repayment options
Cons of College Ave loans:
Their forbearance policy is not clear
Eligibility requirements:
A credit score in the mid-600s

Must be a U.S. citizen or permanent resident

Be enrolled at an accredited institution at least on a half-time basis
Repayment details:
In-school payment options

No grace period

Repayment terms of five to 15 years

Interest accrued each month must be paid
A.M. Money
A.M Money makes loans accessible to students attending an A.M Money-approved school, so the school that the borrower plans to attend must be working in collaboration with the lender. A.M Money does not rely on the credit check and financial history of the borrower but mostly focuses on academic capabilities.
Pros of A.M Money loans:
No application, prepayment, or late fees

Loans are based on academics

No cosigner is needed

Offers income-based repayment options
Cons of A.M Money loans:
An origination fee of up to 4.5%

Eligibility requirements:

A minimum credit score of 540 and a minimum income 

Have an above-average GPA

Attend an eligible school
Repayment details:
Six months grace period

Full-in school deferment options available 

Immediate repayment and post-school repayment options are available

Repayment terms of five to 15 years
SoFi
SoFi is a student loan provider that offers loans and refinancing options. They offer to refinance both private student loans and federal loans. SoFi offers customized rate estimates without affecting the borrowers' credit. This lender is a good option for borrowers who wish to pay off their student loans quickly. They have an intuitive online application process and offer reward points that borrowers can use to pay down their loans.
Pros of SoFi loans:
Flexible repayment options

Prequalifies without a hard credit check

No fees

Offers career planning and helps in job searching
Cons of SoFi loans:
Minimum credit score needed
Eligibility requirements:
Borrowers must be a U.S. citizen and employed

Minimum credit score of 650

Parent must have an associate degree or higher 
Repayment details:
Multiple repayment options available (interest only, flat fee, and deferred)

In-school repayment options

Deferment options available for undergraduate and graduate borrowers

Loan term of five, seven, 10, or 15 years
Discover
The Discover parent loans are offered to parents or other creditworthy individuals taking out loans for their undergraduate or graduate students. The Discover loans are for borrowers with strong credit. Although aggregate loan limits apply, the minimum amount for each loan is $1,000. Parents can apply in minutes, set up their loan terms, and receive their funding online. Loan amounts are certified before disbursement through the school so that parents do not borrow more than they need.
Pros of Discover loans:
International students can apply

No late fees

Can borrow up to 100% of the school-certified cost of attendance

0.25% auto debit reward
Cons of Discover loans:
Eligibility requirements:
Minimum credit of around mid-600s

Must be a U.S. citizen or permanent resident

Students must be enrolled at an eligible school pursuing a degree program

Must meet and maintain satisfactory academic progress
Repayment details:
0.25% interest rate reduction on auto payment

In-school deferment options

The repayment term of 15 years
Citizens Bank
Citizen Bank offers private student loans with borrowers qualifying for an interest rate discount if they have an existing account with the bank. Student loans are available in all states, but checking and savings accounts are only available in limited states. Borrowers can borrow any amount between $1,000 – $ 350,000. They offer both cosigned and parent student loans. What stands out about Citizen Bank is that they offer a multi-year approval so with the first loan application, you can receive funding for the entire college duration without submitting documents or reapplying.
Pros of Citizen Bank loans:
No origination, application, or disbursement fees

Can cover up to 100% of school attendance costs 

In addition to standard forbearance, they offer loan modification programs

Offers the maximum interest rate under 10%
Cons of Citizen Bank loans:
No estimate rates provided without a credit check (soft)
Eligibility requirements:
The parent and student must be U.S. citizens

Students must attend and be enrolled at least on the half-time basis

International students need to have a cosigner

Have no history of defaulting on previous loans
Repayment details:
Up to 12 months forbearance option

Five to 10 years loan term

Six months loan deferment after graduation

Late fee of 5% of the total payment
FAQs
Is a Parent PLUS loan better than a private loan?
A Parent PLUS loan may be better than a private loan in that it offers lower interest rates and better repayment options, and the borrower is eligible for loan forgiveness. Private loans have higher interest rates and fixed repayment terms/options.
What is the best bank for parent student loans? 
The best bank trickles down to the borrower's individual preference and financial standing. However, Citizen Bank and College Ave have the best reviews from previous borrowers and their current customers.
How do I select the best private loan?
Select the best private loan by going through your lenders and weighing in their terms and the loan amount against your current financial situation/your ability to repay and your educational needs.