10 Best Credit Cards For Teens
Teenagers can take their finances to the next level with credit cards that offer rewards and cashback. Read on to find the best cards for teens that are easy-to-get and are inexpensive.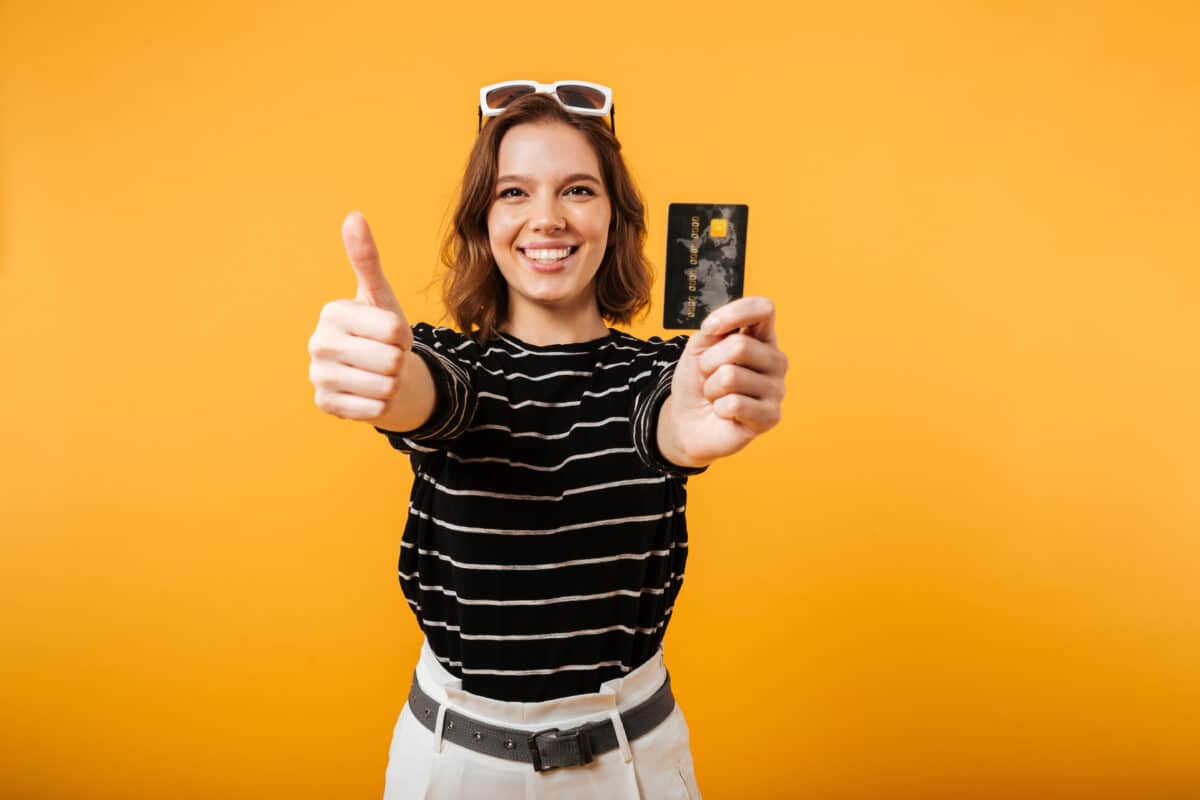 Teens who are under the age of 18 cannot get a credit card in their own name as they have to be at least at the age of majority to enter legal contracts like a credit card agreement.
You can still access a credit card being a minor by becoming an authorized user on someone else's card. This can help younger teens to start building a credit history early on to access better financial opportunities in the future. Amex Blue Cash Everyday® Credit Card is a great option for younger teens to build credit history as an authorized user.
Once you turn 18 years old, you can access most credit cards as long as you meet the minimum income and credit requirements. However, teens usually lack a stable income source and a high credit score. Therefore, the best cards to apply would be those that have flexible income requirements, do not require a credit score to apply, and that do not charge extra fees. Discover it® Student Cash Back is the best example of such a card as it does not require a minimum credit, charges no annual fees, offers high cash back rewards, and have flexible income requirement.
Secured credit cards are also easily accessible for teens, however, they charge a security deposit as a collateral. Traditional unsecured credit cards, however, may be harder to obtain independently at such an age due to high credit requirements.
We have compiled a list of the best credit cards for teens that are inexpensive, easily accessible at a younger age, and offer great benefits to enjoy.
10 Best Credit Cards for Teens
In no particular order, here are the top credit cards available for teens.
Lender
Scholaroo rating
APR Rate %
Minimum Credit Score

Discover it® Student Cash Back

Best student card for teens

Visit website
18.24% - 27.24%
N/A

Discover it® Secured

Best secured card for high rewards

Visit website
28.24%
N/A

Citi® Secured Mastercard®

Best secured card with a high credit limit

Visit website
27.74%
N/A

Discover it® Student Chrome

Good for everyday rewards

Visit website
18.24% - 27.24%
N/A

Capital One SavorOne Rewards for Students

Good for fair credit

Visit website
19.99% - 29.99%
580

Capital One® Platinum Secured

Good for rebuilding credit

Visit website
30.49%
N/A

Capital One Platinum Mastercard

Good Mastercard for teens

Visit website
30.49%
580

OpenSky® Secured Visa®

Good for those without a bank account

Visit website
22.39%
N/A

Blue Cash Everyday®

Good for low interest rates

Visit website
19.24% - 29.99%
700

Bank of America® Travel Rewards

Best travel card for students

Visit website
18.24% - 28.24%
670
#1 Discover it Student Cash Back
#3 Citi® Secured Mastercard®
#4 Discover it® Student Chrome
#5 Capital One SavorOne Rewards for Students
#6 Capital One® Platinum Secured
#7 Capital One Platinum Mastercard
#8 OpenSky® Secured Visa®
#10 Bank of America® Travel Rewards
How to Choose the Best Credit Card for Teens
Be mindful of the following when choosing a credit card in your own name.
Credit Score Requirement: Teens usually have low or no credit which can make it hard to get a traditional unsecured credit card. Therefore, it is best to choose a card with low or no credit requirement for a better chance of approval. Teens who are minors and are added to their parent or guardian's credit card at a young age as authorized users, however, may be able to get a card with a minimum credit requirement as they will likely have a credit history built up by being an authorized user on a card.
Co-signing Requirements: Most cards require a minimum income to qualify which most 18-year-olds are unable to meet on their own. Some credit cards allow a co-signer if a teen does not have enough of a financial history or credit score to qualify on their own. This will increase the chances of approval and may help you to get better rates too.
Interest Rates and Fees: Make sure to research each card's interest rate and fees before signing up for one, to ensure that it is the best fit for you financially. Lower interest rates may make the repayments more manageable at younger ages with limited income.
Credit Limit: Teens should consider how much money they will need to borrow on the credit card when selecting their ideal limit, as this could affect their credit score if not managed responsibly. It is better to keep a lower credit card limit initially and increase it later with more experience and a better credit history.
Rewards and Benefits: Familiarise yourself with each card's rewards and benefits before signing up for one – this will help make sure that you're getting the best deal for your money.
How to Apply For A Credit Card for Teens?
How to get a credit card as a teen depends on the age group. This is because teens under 18 cannot get a credit card independently and will have to adapt different ways to access credit.
Applying for a Credit Card for Teens Under 18
There are ways to access a credit card as an early teen and the best way is to become an authorized user on someone else's card.
In the event that the teen is under 18, they can still establish credit by being added as an authorized user on someone else's account – provided that the credit card in question has that option available. This means that the adult and teen are both responsible for any charges made with the card. Having said that, the teen will not be liable for any of the debt, and the credit history of that account will show up on the teen's credit report, helping the teen to build a positive score even before they reach the age of majority. This will help teens get a credit card easily when they turn 18.
Moreover, since many credit cards require applicants to show some income, it would be a good idea to start saving early on. This is because many student and secured credit cards accept savings as a valid source of income too.
Applying for a Credit Card as an 18-Year-Old
Once you turn 18, you can apply for credit cards by yourself. To get a credit card you will need to show a source of income which can even include your savings, monthly allowance, earnings from a part-time job, scholarships, or any other financial assistance you may have that you can use to pay the monthly bills. In case you are unable to give any such proof of income, you may apply with a cosigner if the credit card issuer allows cosigning. A cosigner is an adult who will take legal responsibility over the account if necessary and can be listed as a joint applicant on the application.
Moreover, you will also need to have a physical U.S. address to apply and proof of ID such as your driver's license. Some credit card issuers also require the applicant to either submit a Social Security Number (SSN) or an Individual Taxpayer Identification Number (ITIN) with the application.
For teens, student credit cards and secured credit cards are easier to get as they have flexible credit history requirements. Most of them do not require a minimum credit score to qualify and are, therefore, more accessible to teens with no or low credit scores. For unsecured credit cards, you may need to cosign in case you are unable to meet the credit requirement yourself.
Benefits and Costs of Getting a Credit Card as a Teenager
Here are the benefits and potential drawbacks associated with teens getting a credit card.
Pros of a Credit Card
Establishes credit history
Allows you to manage expenses responsibly and build good financial habits
Can help with emergencies or major purchases
Offers rewards, such as cashback, discounts, or travel points
Cons of a Credit Card
Potential of high interest rates if payments are not made on time
Can lead to debt if not used responsibly
Potentially high annual fees
How to Build Credit as a Teen
Building Credit as 13 to 17 Years Olds
At 13 years of age and above before you reach the legal age, the only practical way to build credit is by becoming an authorized user on someone else's card. As you become an authorized user of a card, your credit history starts to develop and it will become easier to access many financial options independently when you turn 18.
Building Credit at 18 And Above
Responsible credit card use is a great way for teens at the age of majority and above to build a good credit score. By following the tips mentioned below, you can stay on track and take advantage of the financial benefits that will eventually come with an improved credit score.
Set a budget and stick to it: Establishing a budget and tracking spending will help teens stay within their means while they learn the responsibilities of credit card use.
Make timely credit card payments: It is important for young people to understand the importance of making payments on time as it helps build a positive credit history and keep interest rates low.
Avoid carrying a balance: It's best to pay off the entire balance each month, as carrying a balance can incur costly interest fees and damage credit scores.
Keep a low credit utilization: Try not to max out your monthly credit limit often and it can portray you as a risky and irresponsible individual to future lenders and might hurt your credit score. Typically, most lenders prefer that you use no more than 30% of the total credit limit that is available to you.
Monitor your credit score regularly: By staying informed of their credit score, teens can keep track of their progress in managing credit cards and learn how to improve it.
Cosign a loan or a lease: Getting added to a loan or lease can help improve your credit mix and when you make timely payments on them, you can see your credit score go upwards faster than just by using a credit card alone.
FAQs
What is the best credit card for teens?
Secured credit cards and student cards are the best types for an 18-year-old and older. Discover it® Student Cash Back and Discover it® Secured are two of the best options to consider as a teen. They do not have a minimum credit requirement to apply, have no annual fees, and are quite flexible in their income requirements too.
Can I get my 14 year old a credit card?
Credit card issuers require the applicant to be at least 18 years old to apply for a credit card independently. Those who are under 14 or have not reached the legal age yet can be added as authorized users to their parents' or guardians' cards.
How can I build my credit before 18?
You can ask your parents or guardians to add you as an authorized user to their card. This way you can start building credit early on.
Will adding my teen to my credit card help their credit?
Yes, by being an authorized user on an adult's account, a teen may benefit from their parent's payment history, thus improving their credit score.