Women's Western Golf Foundation Scholarship
3/4/2023
Submission Deadline
Explore Similar Scholarships
Location:
Founded under the Women's Western Golf Association, the Women's Western Golf Foundation was formed in 1971. The foundation aims to increase the participation of women in golf by raising funds to provide academic scholarships to worthy and deserving undergraduate women and assisting colleges with inadequately funded women's golf programs.
This year the foundation would be awarding up to 20 scholarships to deserving women high school seniors across the country. Since its inception, the foundation has awarded over $4.5 million to more than 700 women across the United States.
The Women Western Golf Foundation Scholarship is valued at $10,000.
Key Information of Women's Western Golf Foundation Scholarship
Study Details
Country of Study
United States
Scholarship Details
Intended Level of Study
Any
Women's Western Golf Foundation Scholarship Timeline
November 1, 2022
Application Opening Date
Applications open on November 1 every year.
March 4, 2023
Submission Deadline
Applicants are required to submit their application and supporting documents by early March.
April 2023
20 Women's Western Golf Foundation scholarship winners are announced
The winners of the scholarship are notified and announced.
Scholarship Eligibility
To be eligible to apply, applicants must meet the following criteria.
Eligible Grade: All
Maximum Age: Any
Required GPA: Any
Geographic Eligibility: United States
Gender: Women
Race/Ethnicity: Any
Application Requirements
Here's what you need to submits besides your application.
How to ace the Women's Western Golf Foundation Scholarship
1
Be actively involved in playing golf
While excellence and skill in playing golf are not criteria for the scholarship, applicants are expected to play and show they have an interest in the sport.
2
Show financial need
Your application should show the judges that you need financial aid and a lack of it would be a major constraint to getting a university or college education.
3
Have your essay reviewed before submission
To ensure your application doesn't get dismissed, ask a family member, mentor, or teacher to check your application for spelling and grammatical errors.
4
Start preparing early
While in high school, focus on having outstanding grades and engaging in extracurricular activities that demonstrate leadership and develop your character.
How the Women's Western Golf Foundation Scholarship is Judged
The foundation's scholarship committee judges applicants and awards the scholarship based on applicants' academic and character excellence, financial need, and involvement in the sport of golf despite their expertise.
Why We Love the Women's Western Golf Foundation Scholarship
Covers four years of undergraduate study
The scholarship is valued at $10,000 and is spread out over the four years of the winners' undergraduate studies.
66 women are currently being sponsored
The number of women being awarded each year the scholarship changes yearly; as of 2021, there are currently 66 Women's Western Golf Foundation Scholars receiving grants.
WWGA member clubs hold scholarship days
All member clubs of the Women's Western Golf Foundation in the country hold scholarship days in their home clubs.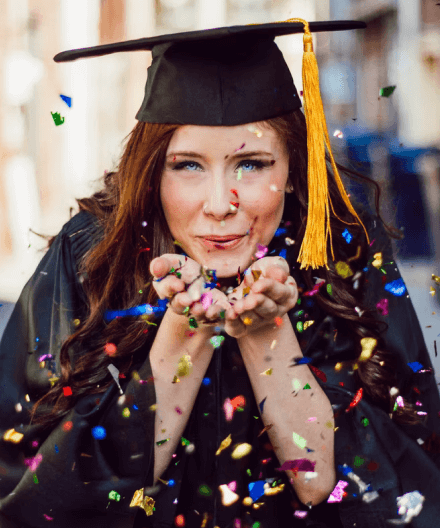 5 Facts About the Women's Western Golf Foundation
One of the oldest U.S. associations
The Women's Western Golf Association was founded in 1971 and has been conducting national championships for 121 years.
Funded by donations
The scholarship is funded by golf clubs and groups that participate in Foundation Scholarship Days, the association's directors, golf associations, friends, and benefactors of the association.
WWGA organizes various golf championships
The association organizes The Women's Western Amateur Championship, the oldest annually-played championship in golf, the BMW Championship, and Western Amateur and Junior.
The board has no paid members
Most of the money gotten from donations is given out as scholarships to women or grants to college and university women's golf teams.
Membership was originally limited
The WWGA membership was originally open to only clubs within 500 miles of Chicago, west of the Allegheny Mountain. By 2000, the association represented thousands of women nationally and had member clubs across the United States.