Women Leading Kentucky Undergraduate Scholarship
$1,000–$1,500
Award Amount
4/1/2023
Submission Deadline
Explore Similar Scholarships
Location:
Grade Level:
The Women Leading Kentucky is an organization that aims to serve the community and promote gender equality by offering scholarships to women who attend Kentucky colleges and universities. This is a one-time scholarship that varies between $1,000–$1.500 and is provided to multiple students.
The scholarships are offered to students with a 3.0 GPA or higher, which is relatively competitive and based on your academic background. However, you will also have to demonstrate leadership skills, extracurricular activities, community service, and write a robust essay to stand out.
You are eligible for the scholarship if you study any one of the following majors: Finance, Banking, Engineering, Sports, Media, Literature, Creative Writing, or Journalism. Apply now if you think you have what it takes to win this prestigious scholarship.
Key Information of Women Leading Kentucky Undergraduate Scholarship
Study Details
Area of Study
Banking
Creative Writing
Engineering
Finance
Journalism
Literature
Media & Entertainment
Country of Study
United States
Scholarship Details
Intended Level of Study
Undergraduate
Award Amount
$1,000–$1,500
Women Leading Kentucky Undergraduate Scholarship Timeline
January 1, 2023
Application Opening Date
Applications usually open in early January. So apply as soon as possible.
April 1, 2023
Submission Deadline
The deadline for applications is early April, which means you have enough time to prepare and submit. Don't miss the deadline.
Scholarship Eligibility
To be eligible to apply, applicants must meet the following criteria.
Eligible Grade: College Freshman – College Junior
Maximum Age: Any
Required GPA: 3
Geographic Eligibility: Kentucky
Gender: Women
Race/Ethnicity: Any
Application Requirements
Here's what you need to submits besides your application.
Essay
Grade transcript
Recommendation letters
How to ace the Women Leading Kentucky Undergraduate Scholarship
1
Highlight your leadership skills
In your application, mention the experiences that truly portray your leadership skills because that is a significant determining factor for the winners. For example, include any extracurricular activity you might have led or your engagement in community services, which shows you what it takes to be a leader.
2
Write an excellent essay
The second stage allows you to write an essay, directly communicate with the judges, and show them why you deserve this scholarship. Make sure your piece is carefully constructed, you adhere to the word count, and answer all the questions mentioned. Discuss your leadership skills, extracurricular activities, talents, and more in the essay.
3
Have your application reviewed
The Women Leading Kentucky Scholarship is competitive, so ensure you don't lose a chance due to careless mistakes. Carefully review your application before, and eliminate any grammatical errors, spelling mistakes, plagiarism, and other issues. Use good vocabulary and phrases to receive a certain edge.
4
Reach out to former winners
It is always better to research former winners and reach out to them, as they can give you better insights about being the ideal candidate. Use their tips and tricks to stand out from the crowd.
How the Women Leading Kentucky Undergraduate Scholarship is Judged
Applicants are evaluated based on leadership skills, exemplary academics, and community service. They also have to write a 400-word essay on leadership which will ultimately decide the winners. The topic for the essay is 'Characteristics of Effective Leaders'. You should include these points in your essay: traits of an effective leader; how you have excelled as a leader; and your ambition to make an impact as a leader in your chosen career.
Why We Love the Women Leading Kentucky Undergraduate Scholarship
Scholarship funds are not only for tuition
Scholarship recipients can use their $1,000–$1,500 award for tuition or other expenses such as stationery, accommodation, utilities, and books. Most scholarships don't give this option.
The scholarship empowers women
Since the scholarship is only for women, it helps reduce the gender dis[aorty and offers many girls a chance to fulfill their dreams and avail of excellent educational opportunities.
A variety of majors are eligible
The scholarship is not only limited to students who study finance or engineering but is also suitable for women who study creative writing, journalism, sports, and media to encourage arts and offer creative minds a chance as well.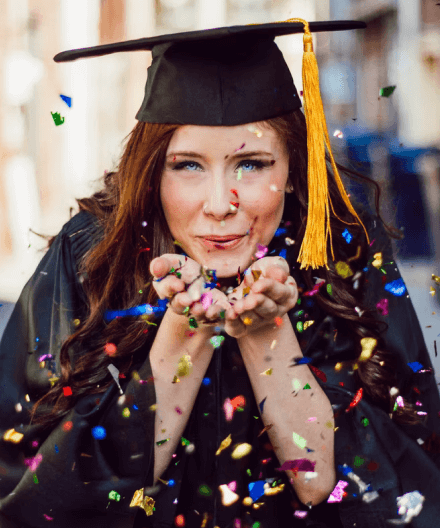 5 Facts About Women Leading Kentucky Undergraduate Scholarship
The Foundation has provided various scholarships
The Women Leading Kentucky Scholarship Program has awarded more than $205,000 in scholarships to women since 2001.
There are multiple winners
Approximately eight-ten female students are selected for various scholarship awards and are informed on the selection date.
The scholars come from Kentucky
As the name suggests, women studying or living in Kentucky are eligible to apply for this scholarship.
The applicants must be enrolled full-time
If you are applying for this scholarship, make sure you are enrolled full-time as a first- or third-year college student in a Kentucky college or university.
Many Women Leading Scholars to go on to fulfill their dreams
For example, Marie Dishan received this award in 2021 and used the money to prepare for graduate school applications and GRE prep materials, which has helped her prepare for the next step.