Wischer Scholarship
1/12/2023
Submission Deadline
Explore Similar Scholarships
Location:
Grade Level:
The Frost Bank was established in 1868 as a business of banking and investment and insurance products. After it drew trust powers from the Federal Reserve Board, the bank launched the Wischer Scholarship program in 2007.
It's named after the highly respected Mrs. Irene S. Wischer, who is widely known for her philanthropic activities. The program is sponsored by her foundation and administered by the Frost Bank Trustee.
It's a renewable scholarship award administered to Texas students only. The sponsor takes into account the financial needs of the grantee. Students can only receive funding for a total of four years.
Key Information of Wischer Scholarship
Study Details
Country of Study
United States
Scholarship Details
Intended Level of Study
Undergraduate
Postgraduate
Wischer Scholarship Timeline
December 1, 2022
Application Opening Date
Applications usually open in early December.
January 12, 2023
Submission Deadline
The deadline for applications is around the second week of January.
Scholarship Eligibility
To be eligible to apply, applicants must meet the following criteria.
Eligible Grade: Undergraduate – Postgraduate
Maximum Age: Any
Required GPA: Any
Geographic Eligibility: Texas
Gender: Any
Race/Ethnicity: Any
Application Requirements
Here's what you need to submits besides your application.
Financial Information
Grade transcript
Recommendation letters
How to ace the Wischer Scholarship
1
Demonstrate good character
A unique aspect of this scholarship is that it prioritizes students who are devoted Christians and regularly attend church. Emphasize the impact of religion on your personal development.
2
Demonstrate academic potential not merely performance
The selection committee desires candidates, who will be able to succeed in their future academic pursuits and have high prospects of performing well. Explain how your previous academic record will aid your efforts in the future.
3
Submit tailormade recommendation letters
Ask your mentors/teachers to draft your recommendation letter keeping in mind the objectives of the program. You may want to brief them beforehand about the scope of the scholarship.
4
Don't conceal financial need
You should not try to conceal your financial condition at all. The scholarship is awarded to a student unable to afford higher education. The more deserving you are, the greater the chances of selection.
How the Wischer Scholarship is Judged
Applicants will be judged on their academic record, personal experiences and volunteer activities, distinguished achievements, financial needs, and essays. You need to demonstrate financial need to increase your chances of selection.
Why We Love the Wischer Scholarship
A scholarship promoting good values
It's a one-of-a-kind scholarship that prioritizes students with good character, morals, and ethics. These qualities are often overlooked in today's fast-paced world.
A need-based scholarship is equitable
Since the scholarship prioritizes students having meager financial resources, it allows for better allocation of the sponsor's resources.
The scholarship is renewable
This is perhaps the most attractive aspect of the program where deserving students who've won the award can seek renewal of their grant.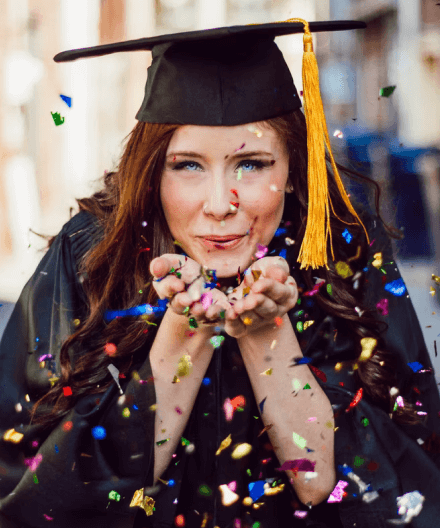 5 Facts about Frost Bank
The bank is supporting nonprofits
Frost Bank supports various nonprofit organizations operating in the realm of education, health, economy, human development, and arts through donations and food drives.
Volunteer culture prevalent in the bank
The bank's employees are encouraged to participate in volunteer activities such as caring for the elderly or creating awareness about an important cause.
Frost Bank adopted a Community Reinvestment Act
The Community Reinvestment Act (CRA) is Frost's pledge toward bettering the community for generations to come.
Frost Bank offers two scholarships
Besides the Wischer Scholarship, Frost has a Rocco C. Caffarelli Scholarship that provides Texas students attending college with financial assistance.
The bank is led by Phillip D. Green
Phillip D. Green has been serving as the bank's chairman and CEO since 2016.