TheDream.US Opportunity Scholarship
1/31/2023
Submission Deadline
Explore Similar Scholarships
Location:
Grade Level:
There is 1.3 million undocumented immigrant youth eligible for DACA (Deferred Action for Childhood Arrivals) in the United States. Some 98,000 graduate from high school every year, but only 5–10% enroll in college, because they get no federal aid, have limited access to state aid, and usually face paying out-of-state tuition. TheDream.US has committed $141 million to scholarships, and paid out $60 million in scholarship awards as of 2018, with over 300 graduates with bachelor's degrees.
TheDream.US is the largest college access and success program for immigrant youth in the United States. The program is working to help 6,000 motivated and determined immigrant youth graduate from college with career-ready degrees.
Every year, scholarships are awarded to undocumented students who live in one of twenty states where they effectively have no access to college due to the risk of paying out-of-state tuition or because their state refuses to admit them into its universities. These students are awarded up to $80,000 to study for a bachelor's degree at one of five TheDream.US partner colleges. These colleges are fully prepared and equipped to support undocumented students throughout their college life.
Key Information of TheDream.US Opportunity Scholarship
Study Details
Country of Study
United States
Specific Schools
Christian Brothers University
Delaware State University
Dominican University
Eastern Connecticut State University
Trinity Washing University(Women's College)
Scholarship Details
Intended Level of Study
Undergraduate
TheDream.US Opportunity Scholarship Timeline
November 2022
Applications Opening Date
Applications open on November 1.
January 2023
Submission Deadline
The submission deadline is on January 31.
March 2023
Awards Announcement Date
Winners are announced in March.
Scholarship Eligibility
To be eligible to apply, applicants must meet the following criteria.
Eligible Grade: High School Senior – Undergraduate
Maximum Age: Any
Required GPA: 2.8
Geographic Eligibility: Georgia
Gender: Any
Race/Ethnicity: Any
Application Requirements
Here's what you need to submits besides your application.
Standardized Test Scores
Financial Information
Grade transcript
Essay
How to ace the TheDream.US Opportunity Scholarship
1
Upload all required documents before submitting
Your application will be considered incomplete if one or more required documents are not included and incomplete applications will be rejected. Make sure to monitor the status of your application.
2
Edit your essays with word processing software
You are required to write two 750-word essays as part of your application. Write and edit your essay on a word processing app such as Microsoft Word or WPS Office where you can easily keep track of your word count. Also, use software like Grammarly to correct any grammar and spelling mistakes.
3
Mark ISTS as a safe sender
If you are selected to receive the scholarship, ISTS, the scholarship administrator, will send you an email with a link to the acceptance form. Add ISTS to your contact list as a safe sender to receive their emails, and accept your scholarship immediately after you are notified.
4
Volunteer for community service
Take on as many community service tasks as you can. Participate in charity work and NGO events as well, and help out around your neighborhood in school. This will make your application stand out from the crowd.
How the TheDream.US Opportunity Scholarship is Judged
Applications will be judged with great emphasis on the student's commitment to community service, home responsibility, and a demonstrated ability to overcome the challenges and barriers that undocumented students face every day. These factors are considered indicators of motivation and determination to succeed.
Why We Love the TheDream.US Opportunity Scholarship
The scholarship is renewable
The scholarship will automatically renew every year till the completion of a bachelor's degree, provided the recipient continues to meet the eligibility requirements.
All expenses are covered
The scholarship award covers tuition, fees, on-campus housing, and meals.
Designated scholar advisors
Each of the five colleges has designated scholar advisors to help students individually and in groups. No matter which college you choose to attend, there will be people available to assist you.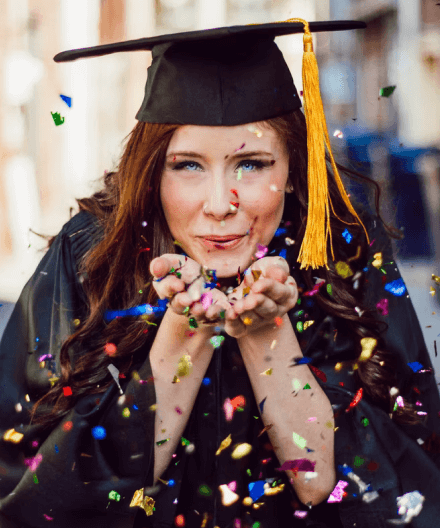 5 Facts About TheDream.US Opportunity Scholarship
Students can not switch colleges
After the scholarships are awarded, recipients can not switch colleges.
Scholarship applications serve as college applications
Students only need to complete their scholarship application, including selecting preferred colleges to be considered for both the scholarship and admission into one of the colleges.
United States-born applicants are ineligible
Applicants who were born in the United States are not eligible for this scholarship – applicants should have moved to the United States before the age of 16.
Applications with over 21 credits are rejected
Students, who have previously attended a four-year college or university, may apply only if they have not earned more than 21 credits at a university (not counting credits earned at a pre-college or dual enrollment program in high school).
Financial records are not required
While details about the financial strength of applicants are required, students do not need to include their financial records with their applications.