Teacher Scholarship Program
5/2/2023
Submission Deadline
The Kentucky Higher Education Assistance Authority (KHEAA) was created in 1966 as a public company, governmental agency, and commonwealth instrumentality to improve students' access to higher education. It has a lot of scholarships, and one of them is the Teacher Scholarship Program. Applicants must be Kentucky residents to be eligible for the KHEAA scholarships.
The Kentucky Higher Education Assistance Authority (KHEAA) Teacher Scholarship Program benefits students pursuing teacher certification at participating Kentucky colleges. The $2,500 grant is available to students who are enrolled in a teaching program. They must fill out an application for a school in the U.S.
The KHEAA Teacher Scholarship Program takes place once a year. It has benefited a large number of students. The scholarship lowers the expense of attending a higher education institution.
Key Information of Teacher Scholarship Program
Study Details
Country of Study
United States
Scholarship Details
Intended Level of Study
Undergraduate
Postgraduate
Teacher Scholarship Program Timeline
January 2023
Application Open Date
Applications open on January 1.
May 2023
Submission Deadline
The submission deadline is on May 2.
July 2023
Awards Announcement Date
Winners are announced in July.
Scholarship Eligibility
To be eligible to apply, applicants must meet the following criteria.
Eligible Grade: All
Maximum Age: Any
Required GPA: Any
Geographic Eligibility: Kentucky
Gender: Any
Race/Ethnicity: Any
Application Requirements
Here's what you need to submits besides your application.
Financial Information
School Verification
How to ace the Teacher Scholarship Program
1
Demonstrate community involvement
Applicants are expected to be committed to their community. They should have the best interests of their community in mind.
2
Do a thorough review of your application
Make sure you thoroughly review your application before submitting it. Reviewing your application will allow you to catch any typos, grammatical, or spelling mistakes.
3
Share your unique qualities and passions
Stand out from the crowd by sharing your meaningful traits and passion. Talk about how certain events in your life have shaped you. This will give them a better idea of who you are.
4
Emphasize your leadership skills
In your application, make sure to include experiences that show off your leadership skills. Demonstrate your ability to take initiative by discussing your leadership roles both within and outside of school.
How the Teacher Scholarship Program is Judged
Applicants are judged on their leadership skills, academics, and community service. They are expected to be exemplary students who are committed to their communities and are academically talented. Applicants must have good communication skills and be passionate about teaching.
Why We Love the Teacher Scholarship Program
The scholarship is open to all genders
Both men and women are allowed to participate in the KHEAA Teacher Scholarship Program.
No racial bias
The scholarship allows applicants from any race or ethnic group.
You join a thriving alumni network
The scholar program allows you to become a member of a robust alumni network.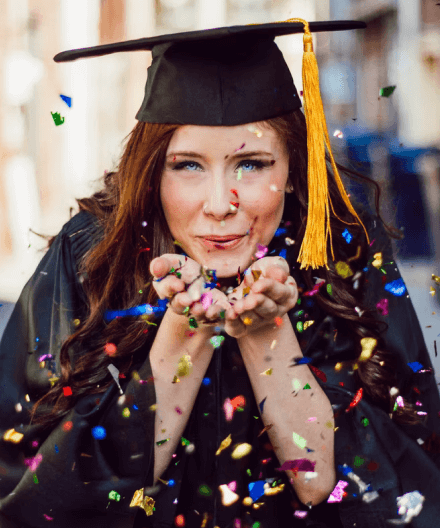 5 Facts About KHEAA Teacher Scholarship Program
Applicants must be U.S. citizens
It is required for all applicants to be citizens of the United States of America.
You must be enrolled full-time to apply
Unless you are in the final term of a teacher certification program, you must be enrolled full-time.
Teacher education program
To be eligible for the scholarship, you must be admitted into a teacher education program at a participating school.
Be a resident of Kentucky
The KHEAA Teacher Scholarship is only available to students residing in Kentucky.
Candidates must show financial need
The scholar program is for students who have financial needs.