Stephen T. Kugle Scholarship
6/1/2023
Submission Deadline
Explore Similar Scholarships
Grade Level:
The Stephen T. Kugle Scholarship is open to students in public universities or colleges in their junior or senior year of study. In addition, their institutions must be in the ASME states in District E: Arizona, Arkansas, Colorado, Louisiana, New Mexico, Oklahoma, Texas, Utah, and Wyoming.
The scholarship offers one annual opportunity worth $3,000. However, the scholarship is nonrenewable, and past recipients must reapply each year for a chance to continue funding their education.
The American Society of Mechanical Engineers (ASME) accredits this scholarship, launched in 2003 in memory of Dr. Stephen T. Kugle. ASME is a nonprofit association founded in 1880 to advance the art, science, and practice of multidisciplinary engineering and partnered sciences worldwide.
Key Information of Stephen T. Kugle Scholarship
Study Details
Country of Study
United States
Scholarship Details
Intended Level of Study
Undergraduate
Stephen T. Kugle Scholarship Timeline
December 2022
Application Opening Date
Applications open on December 1.
June 2023
Submission Deadline
The submission deadline is on June 1.
July 2023
Awards Announcement Date
Winner(s) are announced on July 31.
Scholarship Eligibility
To be eligible to apply, applicants must meet the following criteria.
Eligible Grade: College Junior – College Senior
Maximum Age: Any
Required GPA: 3
Geographic Eligibility: Arizona, Arkansas, Colorado, Louisiana, Mexico, Texas, Oklahoma, Utah, Wyoming
Gender: Any
Race/Ethnicity: Any
Application Requirements
Here's what you need to submits besides your application.
Grade transcript
Short Answers
Recommendation letters
Financial Information
How to ace the Stephen T. Kugle Scholarship
1
Show proof of ASME membership
To ace this scholarship, you must be an ASME member in good standing. Please note that active participation in society is considered highly desirable and will be a major boost to your application.
2
Submit a grade transcript
Academic performance is highly rated with the requirement for this scholarship being a B average or a minimum GPA of 3.0 and a submission of all your past engineering study.
3
Make your case through a detailed essay
With this scholarship, you get the opportunity to share your story, interests, and goals. You can include information about your experience at school and in the community, highlight leadership roles, achievements, honors, and awards, and make it an engaging worthy read.
4
Include recommendation letters
To further strengthen your application, include two recommendation letters from your faculty members, professors, or supervising engineers who know you well and can speak about your character.
How the Stephen T. Kugle Scholarship is Judged
The selection is done on merit, focusing on the quality and detail of your application. Priority is given to a high level of financial need, and leadership skills in extracurricular activities and ASME activities.
Why We Love the Stephen T. Kugle Scholarship
Scholarship is open to all U.S. citizens
This scholarship is open to all U.S. citizens regardless of race or gender. As long as you reside in one of the states of District E, you can apply for it.
Significant funding for an engineering program
The scholarship supports your mechanical engineering educational aspirations for one year with a grant worth $3,000.
A valuable opportunity to grow and advance
This scholarship not only expands your career opportunities through education but also exposes you to a network of professionals who can fast-track your career trajectory.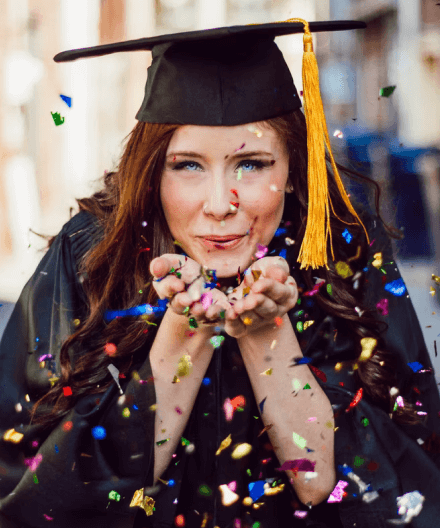 5 Facts About Stephen T. Kugle Scholarship
Show financial need
Proof of financial need is a crucial requirement of this scholarship; thus, you must submit a FAFSA form with your application.
It's an annual and nonrenewable
The Stephen T. Kugle scholarship is available each year. However, it's nonrenewable, so if you're a past recipient, you must reapply.
Scholarship applies in specific states
The scholarship is exclusive to states in ASME District E: Arizona, Arkansas, Colorado, Louisiana, New Mexico, Oklahoma, Texas, Utah, and Wyoming.
The Kugle family funds this scholarship
The Kugle family launched this scholarship in 2003 to honor the memory of Dr. Stephen T. Kugle, a former student section advisor at the University of Texas.
Award amounts vary
The number of awards varies each year depending on the availability of funds and the quality of applications.