SAWF Scholarship Program
$1,000–$5,000
Award Amount
5/20/2023
Submission Deadline
Explore Similar Scholarships
College Major:
Grade Level:
The Southern Automotive Women's Forum is offering a scholarship to female high school graduates who are enrolled or planning to enroll in a college or university in any of the following states: Alabama, Arkansas, Florida, Georgia, Kentucky, Louisiana, Mississippi, North Carolina, South Carolina, Tennessee, Virginia, Texas, or West Virginia for the upcoming academic year. Applicants must be pursuing a degree in a STEM (science, technology, engineering, math) or automotive discipline.
The non-profit organization has dished out more than $363,500 in scholarships to young women and will continue to do so in the future, with awards ranging from $1,000 to $5,000 for outstanding students, depending on the number of applicants. Having a minimum GPA of 2.5, providing recommendation letters, and an essay, and be enrolled or enrolling in a Southern accredited two-year technical program, four-year undergraduate program, or graduate program that can be used for a career in the automotive industry are all requirements for scholarship applications.
The Southern Automotive Women's Forum is dedicated to the promotion of women in the automotive industry on both a personal and professional level. It accomplishes this purpose through cooperating with industry partners and its members in the hopes of encouraging young women interested in STEM subjects to apply their knowledge to the future automotive industry.
Key Information of SAWF Scholarship Program
Study Details
Country of Study
United States
Scholarship Details
Intended Level of Study
Undergraduate
Award Amount
$1,000–$5,000
SAWF Scholarship Program Timeline
January 1, 2023
Application Open Date
Applications usually open in January; check the website for more accurate dates closer to the time.
May 20, 2023
Submission Deadline
The application and supporting documentation must be completed and submitted by this date.
July 28, 2023
Award Announcement Date
The selected awardees will be notified by late July and presented at the forum's Annual Conference.
Scholarship Eligibility
To be eligible to apply, applicants must meet the following criteria.
Eligible Grade: High School Senior – High School Graduate
Maximum Age: Any
Required GPA: 2.5
Geographic Eligibility: Alabama, Arkansas, Florida, Georgia, Kentucky, Louisiana, Mississippi, North Carolina, South Carolina, Tennessee, Texas, Virginia, West Virginia
Gender: Women
Race/Ethnicity: Any
Application Requirements
Here's what you need to submits besides your application.
Grade transcript
Recommendation letters
Essay
How to ace the SAWF Scholarship Program
1
Make a checklist of your eligibility requirements
A list of the scholarship's qualifying requirements is an excellent idea to prepare and review. For the most up-to-date program details, read each key information page.
2
Stand out from the crowd
You may talk more about yourself, your career ambitions, and your most crucial traits and hobbies in your typed essay to make it stand out. This will allow them to get a better sense of who you are outside of your application/résumé.
3
Emphasize your engagement in your school community
Include experiences that highlight your leadership and volunteer activities in your application. If you have a few years before applying for the Scholarship, look for extracurricular leadership roles and honors that indicate your capacity to take initiative and leadership skills.
4
Proofread and edit multiple times
Reread your essay, read it aloud, or request the help of a family member or friend to help you gain a new perspective on it. This might assist you in identifying any errors you may have overlooked.
How the SAWF Scholarship Program is Judged
Applicants must be female high school seniors or graduates who are currently enrolled or planning to enroll in a college or university in one of the Southern states. Applicants must have a minimum 2.5 GPA and a major of 3.0, as well as be pursuing a STEM (science, technology, engineering, math) or automotive degree.
Why We Love the SAWF Scholarship Program
It's less competitive as a niche scholarship
Niche scholarships, such as this one, are aimed at certain populations and have smaller applicant pools. When looking for scholarship information, members of such demographics have fewer concerns, and evidence of their demographic identity is frequently the most significant criterion.
You experience life-long networking opportunities
The scholarship program not only provides financial assistance but also the opportunity to personally receive the prize at the SAWF's annual conference. This may lead to long-term relationships with like-minded experts in the automation business.
It motivates students to achieve academic goals
The scholarship program helps students who meet the program's qualifications to pursue their academic aspirations while also alleviating the financial burden of attending college.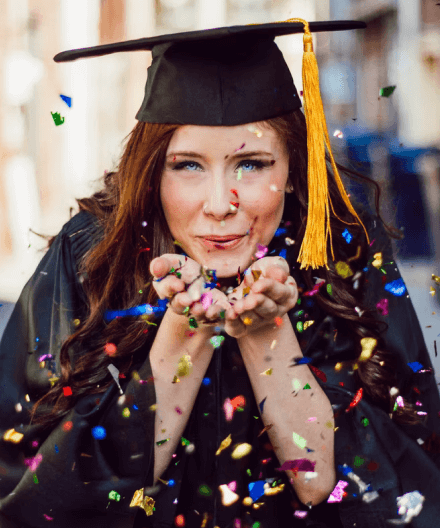 5 Facts About The SAWF Scholarship Program
The foundation supports other initiatives too
Up to 300 middle school girls, together with teacher/educator chaperones, are encouraged to explore the numerous opportunities available with careers in automotive and STEM, in its 'All Girls Auto Know' project.
It has provided financial assistance since 2011
Barely a year after its establishment in 2010, the foundation has been providing financial assistance to women of all ages interested in science, technology, engineering, or math-related fields.
Board members comprise distinguished role models
Amber Hopper and Imelda Siegelson are just two of the many women on the company's executive team, which includes specialists from the automotive, logistics, power, sales and marketing, and manufacturing industries.
Funds are raised through donors and fundraising
Through industry fundraisers, social soirees, and professional development activities, the foundation raises funds and donations for scholarships offered to qualified applicants throughout the southern states.
The foundation facilitates career and workforce development
The foundation runs a membership program that helps young women build the skills they'll need to succeed in the automobile business by providing professional development, support, and encouragement through education and scholarships.