Ruby J. Darensbourg-Cook Memorial Scholarship Fund
9/30/2023
Submission Deadline
Explore Similar Scholarships
College Major:
Location:
Grade Level:
In partnership with the Cook family, the Baton Rouge Area Foundation established the Ruby J. Darensbourg-Cook Memorial Scholarship Fund in December of 1992 to honor Ms. Cook's dedication to education by assisting those with a love of children and a passion for teaching to achieve their goals, thereby helping every child reach their potential
The foundation offers two available scholarships valued at $1,500 per recipient annually to financially support students majoring in education at an accredited Louisiana college or university, with a zeal for educating the young generations and building a better future through the power of education.
The foundation aims to unite human and financial resources to enhance the quality of life in Southern Louisiana. The foundation strives to make South Louisiana and the world a little better each day by connecting people. In 2020 alone, the foundation distributed over $165,000 in scholarship funds.
Key Information of Ruby J. Darensbourg-Cook Memorial Scholarship Fund
Study Details
Country of Study
United States
Scholarship Details
Intended Level of Study
Undergraduate
Ruby J. Darensbourg-Cook Memorial Scholarship Fund Timeline
May 2023
Application Opening Date
Applications open on May 1 — commence compiling the scholarship application and supporting materials, including letters of recommendation, personal statement, reesumé, and current transcript.
September 2023
Submission Deadline
The submission deadline is on September 30.
Scholarship Eligibility
To be eligible to apply, applicants must meet the following criteria.
Eligible Grade: Undergraduate
Maximum Age: Any
Required GPA: Any
Geographic Eligibility: Louisiana
Gender: Any
Race/Ethnicity: Any
Application Requirements
Here's what you need to submits besides your application.
Present Work Experiences
Grade transcript
Recommendation letters
Essay
How to ace the Ruby J. Darensbourg-Cook Memorial Scholarship Fund
1
Maintain an outstanding academic record
You need to demonstrate outstanding intellect and top-notch academic excellence in your application by earning and maintaining a minimum GPA of 2.5 and a minimum GPA of 3.0 in your major course of study each semester.
2
Emphasize your career commitment in an essay
The essay component is an essential part of this scholarship, so demonstrate your strong commitment to the education field by sharing an honest, personal and vital experience from your life that best describes the reason behind your teaching interest in a personal statement format. Buttress your points effectively by highlighting your ambitions and unique strengths that compliment your career choice in education.
3
Secure strong letters of recommendation
As early as possible, you should identify two potential recommenders and ask them if they would be willing and able to write a strong letter of reference on your behalf. You can source good recommendation letters from a school placement principal and current professor from a fully accredited institution.
4
Provide proof of enrollment
Provide official proof of enrollment in a letter or certificate format that confirms that you are enrolled as a full-time student in a specified semester. It is important to note that the letter or certificate must have a signature, logo, or school's official seal. A current enrollment verification certificate from the National Student Clearinghouse should suffice.
How the Ruby J. Darensbourg-Cook Memorial Scholarship Fund is Judged
Candidates are assessed based on the merit of a solid personalized essay statement, academic transcript, recommendation letters, and résumé quality.
Why We Love the Ruby J. Darensbourg-Cook Memorial Scholarship Fund
Ease of receiving disbursed prize
The scholarship is awarded in two check payments of $750 over two consecutive semesters addressed to both the winner and the winner's institution and subsequently mailed directly to the recipient's address provided on their application.
Get real-time updates
The platform enables you to view the progress of your scholarship application, and you will receive an email response once your application has been marked complete or incomplete.
Straightforward application process
To apply, sign up by creating an account to access the online scholarship portal on the official website and fill out all required sections of the online application form and upload all concerned materials.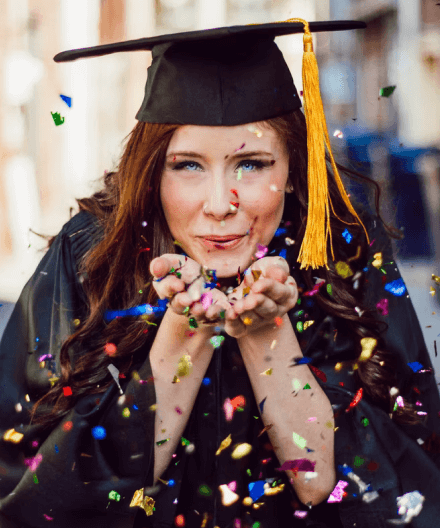 5 Facts About Ruby J. Darensbourg-Cook Memorial Scholarship Fund
Restricted to United States applicants only
To be eligible, you must be a U.S. Citizen, U.S. national, or a permanent resident in the United States residing in Louisiana.
Fill out all application form sections
Failure to fill out all required fields leads to outright disqualification.
Education classification level
You must be a teaching student seeking certification in either elementary or early childhood education and have obtained at least half of the required credit hours to complete a Practitioner Teacher Alternative Certification program.
All applicants are notified
All applicants are notified by the foundation whether they won or lost.
Depositing the award check
It is the responsibility of the scholarship award recipient to bring the check into their school's financial aid office and deposit it towards tuition.