Richard W. Collins III Leadership with Honor Scholarship
4/1/2023
Submission Deadline
Explore Similar Scholarships
Location:
Demographic:
Grade Level:
The State of Maryland expresses its commitment to educating diverse student bodies and promoting diversity in Reserve Officer Training Corps (ROTC) programs through its Richard W. Collins III Leadership with Honor Scholarship.
The Maryland Higher Education Commission (MHEC) established the scholarship to preserve the legacy of its namesake, a 2nd Lieutenant in the U.S. Army who was tragically murdered in 2017. The award amount will be at least $500 for a semester and $1,000 for a year. Award amounts may be higher, but will not exceed the awardee's education expenses.
The scholarship is only open to minority students who are enrolled in ROTC programs at Maryland's four HBCUs: Bowie State University, Coppin State University, Morgan State University, or University of Maryland Eastern Shore. Students must also be Maryland residents and U.S. citizens to qualify. Ideal candidates should be students who demonstrate financial need and possess academic and leadership qualities that are reminiscent of Richard W. Collins III.
Key Information of Richard W. Collins III Leadership with Honor Scholarship
Study Details
Country of Study
United States
Specific Schools
Bowie State University
Coppin State University
Morgan State University
University of Maryland Eastern Shore
Scholarship Details
Intended Level of Study
Undergraduate
Postgraduate
Richard W. Collins III Leadership with Honor Scholarship Timeline
November 2022
Application Opening Date
Applications open on November 1.
April 2023
Primary Submission Deadline
The submission deadline for primary consideration is on April 1.
July 2023
Final Submission deadline
The final deadline for submission is on July 15.
Scholarship Eligibility
To be eligible to apply, applicants must meet the following criteria.
Eligible Grade: Undergraduate
Maximum Age: Any
Required GPA: Any
Geographic Eligibility: Maryland
Gender: Any
Race/Ethnicity: Asian American, Black, Hispanic, Native American
Application Requirements
Here's what you need to submits besides your application.
How to ace the Richard W. Collins III Leadership with Honor Scholarship
1
Apply early
If you want to increase your chances of winning the scholarship, you should definitely submit on or before the primary deadline. Start working on preparing your application as early as possible and stay on top of it.
2
Regularly look out for MHEC emails
Keep up to date on all scholarship developments and notifications by regularly checking for emails from the organization. It's also advisable to update your email settings to allow emails from donotreply@maryland.gov, so their messages don't get sent to the spam folder.
3
Be honest
Lying on your application will result in instant disqualification and possibly criminal prosecution. Do not embellish or conceal any of your details. Also, make sure you state if you will be receiving any other scholarships.
4
Review your application
Thoroughly go through your application to ensure you've answered all questions correctly and gotten rid of all spelling/typing errors. You should also make sure you've adhered to guidelines concerning submission and document formatting.
How the Richard W. Collins III Leadership with Honor Scholarship is Judged
Applicants are judged based on their demonstrated academic performance, good character, leadership qualities, and financial need. Applicants are then ranked and awarded according to the date of submission of their applications.
Why We Love the Richard W. Collins III Leadership with Honor Scholarship
It's renewable
Recipients may renew the scholarship for up to three years of study even if they change schools, as long as they maintain eligibility requirements and good behavior. Previous scholars applying for renewal are given priority over first-time applicants.
It can be combined with other scholarships
Qualified candidates remain eligible for this scholarship even if they are recipients of other scholarships or financial aid. The award amount for such recipients would only be reduced to ensure it doesn't exceed their total educational expenses.
MHEC's decision can be appealed
The organization's final scholarship decision can be appealed. If you didn't qualify for the scholarship and are in dire need of it for whatever reason, you can communicate that to MHEC via a letter or call.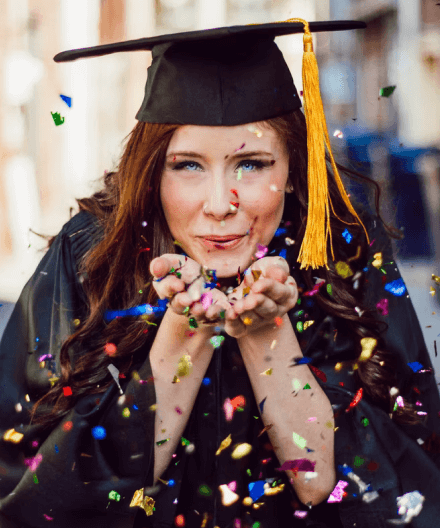 5 Facts About Richard W. Collins III Leadership with Honor Scholarship
It's only open to full-time students
Applicants must be full-time students, i.e., taking at least 12 credits in their undergraduate programs.
Recipients must stay drug-free
Recipients of this scholarship must abstain from the illegal use of drugs or alcohol for the full term of the award, or risk losing the scholarship and enrollment.
Payment is made to the institution
The scholarship funds are disbursed to the recipients' institutions approximately four weeks after the institutions certify that the recipients meet the eligibility requirements.
The total scholarship fund is $1 million
The $1 million fund was established to preserve a legacy.
Richard W. Collins was a Bowie State alum
The late lieutenant attended Bowie State University where he joined their ROTC program.