Partner Colorado Foundation Scholarships – High School
4/30/2023
Submission Deadline
Explore Similar Scholarships
Location:
Grade Level:
The Partner Colorado Foundation's High School Scholarship annually awards qualified students with a minimum grant of $1,000 (the quantity and value of scholarships are determined by the annual fundraising achievement). After acceptance has been confirmed, scholarships are sent directly to the winning applicant's top-choice institution.
The applicant must meet the following requirements: be a permanent resident of Colorado; primarily reside in Colorado while enrolled in school; be between the ages of 17 and 40, take at least nine (9) credit hours per semester, and make good academic progress.
Candidates must submit a complete application, which must include the following items in order to be considered: an application form that has been filled out completely and signed, the Federal Estimated Family Contribution (EFC), a transcript of their academic records, letters of recommendation, and a personal essay.
Key Information of Partner Colorado Foundation Scholarships – High School
Study Details
Country of Study
United States
Scholarship Details
Intended Level of Study
Undergraduate
Partner Colorado Foundation Scholarships – High School Timeline
January 2023
Application Opening Date
Applications open on January 1.
April 2023
Submission Deadline
The submission deadline is on April 30.
June 2023
Awards Announcement Date
Winners are announced by June.
Scholarship Eligibility
To be eligible to apply, applicants must meet the following criteria.
Eligible Grade: High School Senior
Age: 17 – 40
Required GPA: Any
Geographic Eligibility: Colorado
Gender: Any
Race/Ethnicity: Any
Application Requirements
Here's what you need to submits besides your application.
Grade transcript
Recommendation letters
Essay
Financial Information
How to ace the Partner Colorado Foundation Scholarships – High School
1
Essay objective and review
Your essay is your voice and the complete picture of your character, ambitions, and abilities. Make it concise and interesting, and ensure it captures your pursuit of an undergraduate degree of choice. Tell the judges your story and what you hope to achieve. Stay focused and get a second or third eye review from your mentor or instructor.
2
Check your transcript type
You can use an unofficial printout. If the grading system is unconventional, please provide an explanation. If there are exceptional circumstances that limit any of this material from being included, please explain.
3
Choice of references and early notifications
Your references or recommenders must be those who know you well enough to be willing to speak to your abilities and demonstrate why you make the perfect candidate for this scholarship. So, choose them wisely. Also, contact them and send them the required forms very early on to allow them enough time to complete them.
4
Demonstrate your financial need
This is an important criterion for winner selection. Submit a Student Aid Report and express how financial aid will help you achieve your academic and career goals.
How the Partner Colorado Foundation Scholarships – High School is Judged
The selection of recipients is based on financial need; however, exceptional academic performance and participation in co-curricular, extracurricular, and community activities are also taken into account.
Why We Love the Partner Colorado Foundation Scholarships – High School
This scholarship can be renewed
This scholarship is renewed every year, as long as applicants maintain the eligibility requirements. The foundation is keen to assist those in need to obtain an undergraduate degree.
A flexible method of sending
The Partner Colorado Foundation offers the possibility to send your application via email or mail. This makes it easier for each person to select their favorite approach.
An award for residents
The recipients of this award must be Colorado residents. The growth of local youth education is encouraged by this program.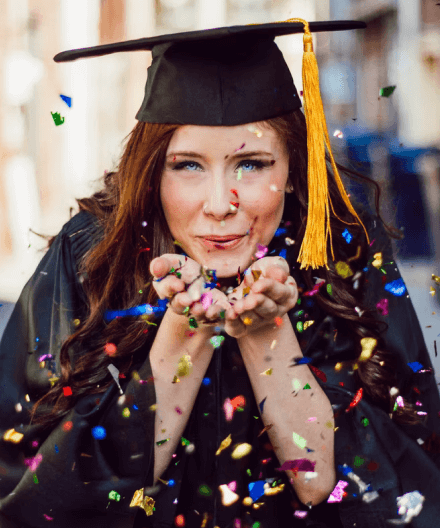 5 Facts About Partner Colorado Foundation
Established in 2005
The Partner Colorado Foundation was established to support undergraduate student scholarships and find groups that are significantly improving people's lives.
Scholarships offered to date
A total of $588,000 has been dispersed so far, consisting of 269 scholarships, several community awards, and other financial aid.
Other options
The Partner Colorado Foundation also offers an annual scholarship for college students. The application form and requirements can be found on their official page.
The structure of the foundation
The Partner Colorado Foundation is a nonprofit organization. It is supported by annual donations.
The 15th Annual Golf Tourney
It was the foundation's largest endorsement, totaling $43,000. 144 people participated.