NHMS Memorial Scholarship
3/28/2023
Submission Deadline
Explore Similar Scholarships
Location:
Grade Level:
In 1930, 38 committed New Hampshire residents formed the Society of Mayflower Descendants in the State of New Hampshire. It is a nonprofit organization dedicated to genealogy, scholarship, youth development and higher education, and publication. All students are eligible to apply for the NHMS Memorial Scholarship program if they are affiliated with the New Hampshire Mayflower Society, admitted into a two- or four-year college program, or enrolled in one, and meet all other qualifying conditions.
The organization's vision is to honor and protect the values of civil and religious liberty that their Pilgrim forefathers proclaimed in the Mayflower Compact to future generations. Every year, the NMHS Memorial Scholarship grants two $1,000 scholarships to deserving high school seniors and undergraduate students. Applicants are evaluated not only on their academic achievements and qualifications but rather on their open-mindedness and willingness to contribute positively to their environment.
The NHMS Memorial Scholarship program enables industrious and talented students from N.H. Mayflower Society members to attend a supportive and informative educational environment, as well as providing them with personal enrichment opportunities within a mutually helpful and accommodating society membership.
Key Information of NHMS Memorial Scholarship
Study Details
Country of Study
United States
Scholarship Details
Intended Level of Study
Undergraduate
Postgraduate
NHMS Memorial Scholarship Timeline
December 2022
Application Opening Date
Applications are available on December 7.
March 2023
Submission Deadline
The submission deadline is on March 28.
Scholarship Eligibility
To be eligible to apply, applicants must meet the following criteria.
Eligible Grade: High School Senior – Undergraduate
Maximum Age: Any
Required GPA: Any
Geographic Eligibility: New Hampshire
Gender: Any
Race/Ethnicity: Any
Application Requirements
Here's what you need to submits besides your application.
Grade transcript
Recommendation letters
Essay
How to ace the NHMS Memorial Scholarship
1
Read the directions thoroughly
If you fail to meet the application form and essay requirements, the admissions officer may assume you won't be able to follow the university's program's regulations. For that reason, you must always be aware of and follow all of the prerequisites.
2
Choice of references and early notifications
Your references or recommenders must be those who know you well enough to be willing to speak to your abilities and demonstrate why you make the perfect candidate for this scholarship. So, choose them wisely. Also, contact them and send them the required forms very early on to allow them enough time to complete them.
3
Make your involvement in your school a focus
Ensure to stress leadership skills, critical thinking, creativity, collaborative ability, commitment to service for the greater good, or any distinctive qualities that you have in your application. Extracurricular activities that are relevant to your first chosen field or academic interest should be addressed as well.
4
Review your application before submission
If we don't thoroughly evaluate our application, we're certain to miss mistakes. Once you've finished with your review, enlist the help of others to get feedback and comments from a neutral third party.
How the NHMS Memorial Scholarship is Judged
Applicants are evaluated not only on their academic achievements and qualifications but rather on their open-mindedness and willingness to contribute positively to their environment, such as by connecting with others and advancing their knowledge.
Why We Love the NHMS Memorial Scholarship
Plenty of thought-provoking events to attend
NHSMD hosts a range of formal social events, including the Annual Thanksgiving Proclamation Signing, which is a must-attend event. Aside from that, NHMS frequently hosts scholarships and compact gatherings to further enhance the community's solidarity.
Officers properly qualified to serve society's position
Whether you have a question about becoming a member of the society, or need help completing a supplementary or organizing a friend's paperwork, the NHSMD officers will always provide the utmost support and assistance to help you.
Benefits that come with being NHSMD member
NHSMD membership, like any membership, comes with a set of perks. A full membership enables you to join the general society of Mayflower descendants, located in Plymouth, Massachusetts, which will help to preserve your family line for upcoming generations.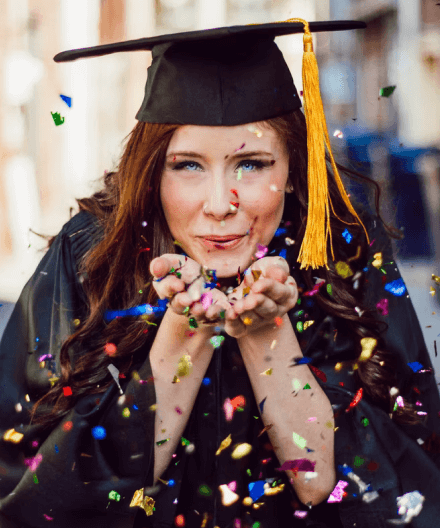 5 Facts About the NHSMD
Considered largest society at time of founding
N.H. Society is currently quite small, with around 500 members, but according to the General Society office, it was large and prominent in its early days, with a membership of roughly 38 people.
A well-organized and close-knit membership
To apply, you must first be able to confirm direct lineage to one or more of the Mayflower Pilgrims through documentation.
Projects to commemorate N.H. Society's unity
NHSMD created a memorial project called "Pilgrim Books" in celebration of their 400th anniversary, in which organizational members committed to reading seven selected children's books about the Mayflower during library story hours throughout New Hampshire.
Encourages members to go above and beyond
NHSMD's younger members aren't afraid to become Mayflower Society advocates, actively participate in contests and gatherings, and demonstrate their interests and talents within the society.
The organization has well-defined and regulated objectives
They put this philosophy into practice in every activity and meeting they hold, including genealogical research, offering scholarships to deserving students each year, and publishing and educating people through a variety of publications and educational events.