NC One Water Operator Scholarships
3/25/2023
Submission Deadline
Explore Similar Scholarships
College Major:
Location:
The One American Water Works Association Operator Scholarship is awarded by AWWA'S The Water Equation Campaign and NC One Water through the NC Safe water Endowment Fund. The scholarship offers financial support for a vocational, technical school, or undergraduate study that centers on the protection of public health by providing safe drinking water. The AWWA and its members recognize the importance of investing in students as the future of the water industry.
The financial support of generous donors and organizations' partners helps in providing the scholarship every academic year. The one AWWA Operator Scholarship awards four deserving students $500 respectively. All interested applicants must reside or work within the geographical boundaries covered by NC One Water.
This scholarship is given to water operators to support expenses related to certification, license, water-related degree programs, books and manuals, operator-related conferences, and other professional training and materials that reside or work within the geographical boundaries covered by NC One Water. All scholarship awardees will receive a one-year AWWA Operator membership.
Key Information of NC One Water Operator Scholarships
Study Details
Area of Study
Water Operator
Country of Study
United States
Scholarship Details
Intended Level of Study
Undergraduate
Vocational/Technical School
NC One Water Operator Scholarships Timeline
February 2023
Application Opening Date
Applications open on February 1.
March 2023
Submission Deadline
The submission deadline is on March 25.
June 2023
Award Announcement
Winners are announced in June.
Scholarship Eligibility
To be eligible to apply, applicants must meet the following criteria.
Eligible Grade: All
Maximum Age: Any
Required GPA: Any
Geographic Eligibility: North Carolina
Gender: Any
Race/Ethnicity: Any
Application Requirements
Here's what you need to submits besides your application.
Recommendation letters
Essay
Present Work Experiences
How to ace the NC One Water Operator Scholarships
1
Submit a letter of recommendation
A letter of recommendation can add personal endorsement and distinguish you. It is a good way of showcasing your talent and uniqueness to the people making decisions.
2
Itemize your career goals
Applicants should state clearly and concisely their career targets and how the scholarship will improve their occupational growth.
3
Don't upload materials that are not required
Students should not submit, with the application, any additional materials that are requested by the examiners.
4
Create a professional resume
A resume is a comprehensive list of your relevant activities, work experience, and awards to demonstrate your active involvement in school and the community.
How the NC One Water Operator Scholarships is Judged
Based on the eligibility, the scholarship selection committee will assess applications and give awards to high-performing students. The selection criteria include applicants' qualifications, reference letters from instructors, the content of the essay, and the accuracy of the applications.
Why We Love the NC One Water Operator Scholarships
There is no minimum GPA
All students with any grade level can apply for the scholars without being intimidated.
Scholarships are awarded without discrimination
All qualified applicants will be given the scholarship fund without regard to race, color, sex, age, or national region.
Successful applicants will gain professional development
With the one-year membership scheme, scholarship awardees will be able to expand their learning horizon; network with professionals across NC; and access training materials.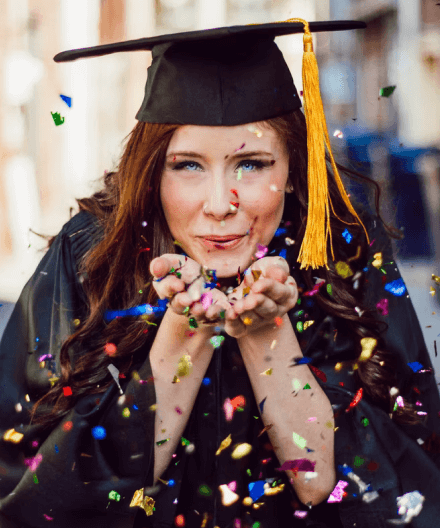 5 Facts About NC One Water Operator Scholarships
State of study
Students pursuing a career in the water industry must attend a college or university in North Carolina, United States.
There's no need to demonstrate financial need
Eligible applicants do not need to include any explanation about family or personal income.
Applicants must show commitment to water industry
College or technical school students must be dedicated to the mission of safe drinking water.
Applicants will be financially accountable
Scholarship recipients are required to submit a receipt showing the expenses for applying for the scholarship.
There is direct payment of scholarship funds
Applicants will be paid personally by NC One Water.