MSPE Scholarships
$1,000–$2,000
Award Amount
2/15/2023
Submission Deadline
Explore Similar Scholarships
College Major:
Location:
Grade Level:
The Michigan Society of Professional Engineers scholarships is supported by the ongoing generosity of prominent businesses, academic institutions, and people. Each scholarship is awarded on the basis of merit. The funds must be applied to the cost of an engineering degree at a Michigan college or institution that has earned ABET accreditation.
To be eligible, applicants must fulfill minimal requirements, which include: having a minimum 3.0-grade point average, being a Michigan citizen or resident at the time of application; being enrolled in an engineering degree program; being a high school senior; providing an official high school transcript and SAT score; write and submit an essay, and complete an application for free student membership in MSPE/NSPE.
Scholarships are given to one student each year and can range from $1,000 to $2,000. Contact their State Coordinator, Donald Nedervelt, PE, if you have any concerns about the MSPE Scholarship application process.
Key Information of MSPE Scholarships
Study Details
Area of Study
Engineering
Country of Study
United States
Scholarship Details
Intended Level of Study
Undergraduate
Award Amount
$1,000–$2,000
MSPE Scholarships Timeline
December 2022
Applications Opening Date
Applications open on December 1.
February 2023
Submission Deadline
The submission deadline is on February 15.
Scholarship Eligibility
To be eligible to apply, applicants must meet the following criteria.
Eligible Grade: High School Senior
Maximum Age: Any
Required GPA: 3
Geographic Eligibility: Michigan
Gender: Any
Race/Ethnicity: Any
Application Requirements
Here's what you need to submits besides your application.
Grade transcript
Essay
School Verification
Standardized Test Scores
How to ace the MSPE Scholarships
1
Observe the guidelines when writing the essay
Your essay must be typewritten in 11-point font and have a word count of 250. You must respond to the inquiry: What motivated you to seek a career in engineering? When sharing your experience, be specific and truthful.
2
Guide yourself with the suggested questions
In your essay, respond to the following questions suggested by the scholarship program organization: How did engineering spark your interest? Which engineering specialty most appeals to you? What makes you desire to work as an engineer?
3
Check the list of institutions
Review the list of accredited institutions that apply for the scholarship and make sure you are interested and intend to enroll in one of them. This can be found on the application form once you download it.
4
Gather all the documents on time
Make sure you have all the certifications you require from your school, and make sure you ask for them in plenty of time so you can attach them to your scholarship application. Sending an incomplete application won't be accepted, and you should ask a member of the organization any queries you may have.
How the MSPE Scholarships is Judged
The examination of each candidate will be based on their performance in high school, involvement in extracurricular activities, and demonstrations of leadership, character, and self-reliance. Additionally, classes taken at the college level while still in high school will get you points.
Why We Love the MSPE Scholarships
Open to all
This scholarship is open to students of all racial backgrounds, genders, and religions, regardless of whether they have proven financial need. This encourages young people to engage and covers a wide range of candidates.
Focus on engineering
Support for professional engineering programs is beneficial for Michigan's region's technical advancement.
Sending versatility
The candidate can email the completed application in PDF format, OR mail it. The area in which you are located determines the physical shipping addresses. The format of these local mails is an application.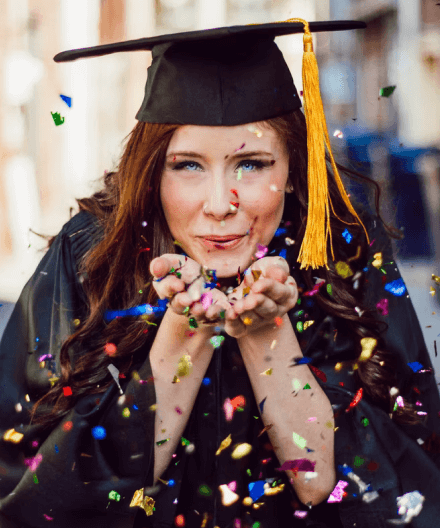 5 Facts About MSPE Scholarships
About MSPE's mission
Involvement in politics and legislation, leadership, professional development, training, and participation in initiatives to increase public awareness of the effects of engineering on public health are all ways that they support the interests of their members.
The membership is an investment
Recipients get to enjoy MSPE membership with its network, promotions, and a number of career opportunities.
The prizes offered by the organization
MSPE recognizes its most meritorious members each year during its annual conference in May.
More than 50 years
MSPE was established in 1946 to represent the needs of individual Michigan engineers in all engineering specialties.
They offer online courses
RedVector and MSPE have teamed to provide access to thousands of online courses that can be used to fulfill professional development requirements.