Love Your Career Scholarship
1/10/2023
Submission Deadline
Explore Similar Scholarships
Location:
Grade Level:
JonesTshirts.com is a leading T-shirt business company. The company is a wholesale provider of blank T-shirts and apparel. Scott Jones, the company's founder, created the scholarship because he believes loving your job is important for leading a happy life.
The scholarship is an ongoing scholarship that is awarded twice a year. The scholarship is awarded for the winter/January semester and the fall/September semester. Winners are chosen by a panel of judges, who evaluate each essay.
The scholarship awards $1,000 to one high school student with the best and most composed essay meeting all criteria. Your essay needs to be 1,000 words and outline the three steps you will take to start moving towards a career you love. You will also need to interview a professional in that career.
Key Information of Love Your Career Scholarship
Study Details
Country of Study
United States
Scholarship Details
Intended Level of Study
Undergraduate
Love Your Career Scholarship Timeline
February 2023
Fall Application Open Date
Application opens for submission of essay entries
September 10, 2023
Fall Submission Deadline
Applications will no longer be accepted from this date.
September/October 2023
Fall Winner Announced
After the judging is complete, the winner is announced.
October 2022
Winter Application Open Date
Applications open around October.
January 10, 2023
Winter Submission Deadline
Submissions close on January 10 every year.
January/February
Winter Winner Annoucnement
After the judging is complete, the winner is announced.
Scholarship Eligibility
To be eligible to apply, applicants must meet the following criteria.
Eligible Grade: College Freshman – College Senior
Maximum Age: Any
Required GPA: Any
Geographic Eligibility: United States
Gender: Any
Race/Ethnicity: Any
Application Requirements
Here's what you need to submits besides your application.
How to ace the Love Your Career Scholarship
1
Write a an outstanding essay
Do make sure your essay has unique and well-thought-out ideas. These ideas should be innovative and entrepreneurial.
2
Demonstrate strong passion for your career
Your essay should depict your passion and business ideas that can be turned into a career.
3
Have your essay proofread for errors
Have your essay properly scrutinized by a teacher, older relative, or friend. This helps in picking out grammar and spelling errors that may have slipped through the cracks.
4
Consider carefully who you will interview
You should consider which professional, with at least three years experience in your chosen career, you will interview. They should be someone who really has a passion for their career and is in a field that you want to enter.
How the Love Your Career Scholarship is Judged
Essays will be judged on the uniqueness of the ideas conveyed in relation to the theme. Judges will be looking out for passion in applicants' chosen career as well as their business ideas that can be turned into a career. Unique and well-thought-out ideas will be given huge credit. Also, avoid errors as all entries will be screened for spellings and proper use of grammar.
Why We Love the Love Your Career Scholarship
It's a way to discover your passion
The scholarship program encourages young people to love their chosen career and discuss such passion.
It allows a peep into the future
The program requires students to have engaging conversations with professionals in their chosen career, which enables them to have insight into their chosen field.
The scholarship has two entry openings per year
These double openings allow interested students not to miss out at all should they not be able to submit entries on time.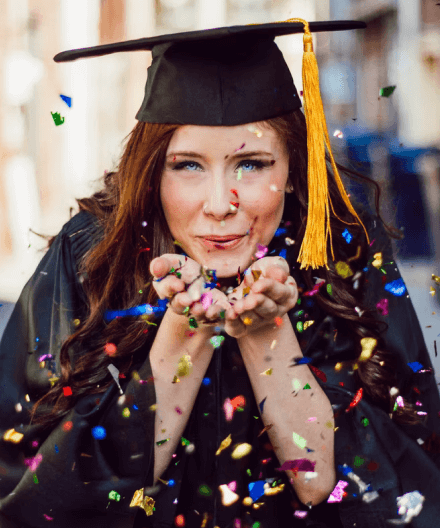 5 Facts About JonesTshirts.com
The award is huge financial support
JonesTshirts.com is a frontrunner wholesale provider of different blank T-shirts and apparel and the scholarship initiative offers the sum of $1,000.
JonesTshirts.com started as an entrepreneurship idea
JonesTshirts.com was founded by Scott Jones, who started off with his entrepreneurial idea of tie-dyeing in high school before progressing to be one of the biggest brands today.
The scholarship opens twice a year
The winter/January and fall/September semester openings help create enough opportunity for entries
The award encourages passion for one's career
The scholarship is an opportunity for students to discuss their passions and goals for the future as it forces them to seriously consider what they want to do.
The award has a two-way payment medium
The award can be paid directly to the student as award money rather than being paid to the school as a scholarship.