Live Your Dream Awards
$1,000–$16,000
Award Amount
11/15/2022
Submission Deadline
Explore Similar Scholarships
Grade Level:
Every year, Soroptimist provides more than $2 million in education grants to approximately 1,700 women worldwide. Over the last 15 years, Soroptimist International of the TriCities has given out over $100,000 in educational grants. More than half of our Live Your Dream Awards recipients have experienced domestic violence, human trafficking, or sexual assault. Almost all of the women and families we serve have overcome significant challenges such as poverty, teen pregnancy, and drug or alcohol addiction. The cash award from the Live Your Dream Awards may be used towards any costs associated with their efforts to obtain a higher education, such as books, childcare, tuition, and transportation.
Eligible applicants must be enrolled in, or have been accepted to, a vocational/skills training program or an undergraduate degree program, as well as demonstrate financial need. In addition, the applicant must reside in a Soroptimist International country and must not be a previous recipient of the same award.
There are three levels of cash awards in the Live Your Dream Awards. The awards program starts at the local Soroptimist club level, with varying award amounts. Local-level award winners are eligible for regional-level awards of $3,000 or $5,000. Region-level award winners are then eligible for one of three $10,000 international-level awards. To enter this scholarship, you need to provide two references and a 750-word personal statement essay.
Key Information of Live Your Dream Awards
Study Details
Country of Study
United States
Scholarship Details
Intended Level of Study
Undergraduate
Vocational/Technical School
Award Amount
$1,000–$16,000
Live Your Dream Awards Timeline
August 1, 2022
Application Open Date
Applicants can start applying from August 1, 2022.
November 15, 2022
Submission Deadline
The final deadline to submit your scholarship application is on November 15, 2022.
March 2023
Award Announcement Date
The Live Your Dream Awards winners will be announced in March and winners are notified around about the same time.
Scholarship Eligibility
To be eligible to apply, applicants must meet the following criteria.
Eligible Grade: College Freshman – Undergraduate
Maximum Age: Any
Required GPA: Any
Geographic Eligibility: Argentina, Bolivia, Brazil, Canada, Chile, Colombia, Ecuador, Japan, Korea, Mexico, Panama, Paraguay, Peru, Philippines, Republic of Palau, Taiwan, United States, Venezuela
Gender: Women
Race/Ethnicity: Any
Application Requirements
Here's what you need to submits besides your application.
How to ace the Live Your Dream Awards
1
Demonstrate your desire to achieve your aspirations
Your application must show how important your career goals are to you and how serious you are about achieving them. Make sure you excel in all the respective departments included in your application, be it academic or extracurricular activities.
2
Reflect on your life experience clearly
The scholarship aims to send the winners back to school, to give them a sense of belonging, and to help them fit into the societal patterns in which they find themselves. To clearly show your life experiences, write your personal statement clearly and cohesively.
3
Try to remain as authentic as possible
This scholarship aims to encourage women to take their respective careers forward by giving them a chance to do so. All the applicants are encouraged to write down their real-life experiences showing their hardships and struggles.
4
Outline your goals
Along with your life experiences, make sure that you set out your goals and what you want to achieve in your career. Your goals and aspirations should be well-defined and clearly reflect your personality.
How the Live Your Dream Awards is Judged
The Live Your Dream Awards was established to assist women in overcoming obstacles and realizing their full potential, which is the overall judgment criteria. The applicants are judged based on their financial needs, previous hardships, demonstrated motivation, and goal clarity.
Why We Love the Live Your Dream Awards
It empowers women!
The award is designed to empower women who are the primary breadwinners in their families. It aims to help women who have faced severe hardships in their lives, but who persist and try to overcome them.
A wide range of cash prizes
The total number of awards is close to 1,700. They range from $1,000 to $16,000.
Worldwide reach
Soroptimist International grants more than $2.8 million in education awards to women around the world. For almost 66 years, Soroptimist International has aided women and girls in various communities.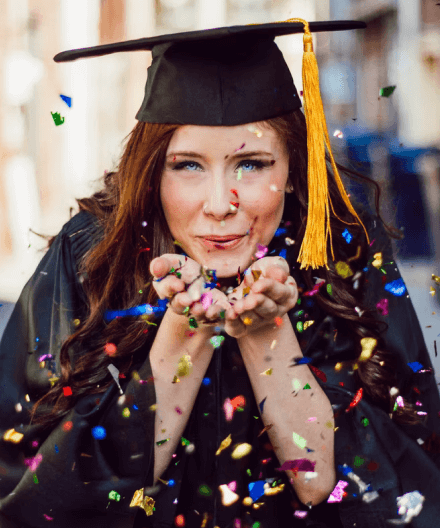 5 Facts About the Live Your Dream Awards
It's for Soroptimist International of the Americas' member countries
Applicants from Soroptimist International of the Americas' member countries — Argentina, Bolivia, Brazil, Canada, Chile, Colombia, Ecuador, Guam, Japan, Korea, Mexico, Palau, Panama, Paraguay, Peru, Philippines, Puerto Rico, Taiwan, the United States, and Venezuela — are eligible.
Soroptimist provides the awards
The Live Your Dream Awards was launched by Soroptimist to enable women to achieve their goals through improving their education, skills, and employment chances.
The recipients are survivors
Domestic abuse, human trafficking, and sexual assault survivors make up more than half of the Live Your Dream Award winners — almost all of the winners and their families have surmounted significant challenges.
Judges include volunteers
Apart from the committee, several volunteers sign up to review these applications — the volunteer judges help the committee assess and score eligible applications according to the criteria defined.
The scholarship name was changed
The Live Your Dream Awards was originally named the Women's Opportunity Awards but the name was changed in 2014 to align with the company's mission, vision statement, and branding.