Gordon V. R. Holness Engineering Technology Scholarship
12/1/2022
Submission Deadline
Explore Similar Scholarships
College Major:
Location:
Grade Level:
The Gordon V.R. Holness Engineering Technology Scholarship program by the American Society of Heating, Refrigerating and Air-Conditioning Engineers was created to award students pursuing a bachelor's or an associate degree in an HVAC&R profession. The scholarship is only open to students who have a minimum GPA of 3.0 and no less than a 30% class standing.
Every year, the Gordon V.R. Holness Scholarship program by the American Society of Heating, Refrigerating and Air-Conditioning Engineers provides one student a $10,000 scholarship to financially support their education. Applicants are evaluated on academics, work experience, and passion for an engineering career.
Students under the program are exposed to innovations that shape tomorrow's built environment. Taking advantage of the great community of professionals and scholars, recipients of the scholarship also get access to internship and employment opportunities that give their careers a significant boost.
Key Information of Gordon V. R. Holness Engineering Technology Scholarship
Study Details
Area of Study
Engineering Technology
Country of Study
United States
Specific Schools
ABET Accredited
Scholarship Details
Intended Level of Study
Undergraduate
Vocational/Technical School
Gordon V. R. Holness Engineering Technology Scholarship Timeline
March 2022
Application Opening Date
Applications are open as of March 2.
December 2022
Submission Deadline Date
The submission deadline is on December 1.
August 2023
Award Announcement Date
The winner of the award is announced in August prior to the beginning of the fall semester.
Scholarship Eligibility
To be eligible to apply, applicants must meet the following criteria.
Eligible Grade: Undergraduate
Maximum Age: Any
Required GPA: 3
Geographic Eligibility: United States
Gender: Any
Race/Ethnicity:
Application Requirements
Here's what you need to submits besides your application.
Grade transcript
Recommendation letters
How to ace the Gordon V. R. Holness Engineering Technology Scholarship
1
Locate a great recommendation
Carefully select your referee, as this is weighted very heavily. Look for faculty members, for example, who know you best to write you a great recommendation.
2
Learn from the previous winners
Previous winners' stories are very vital. They are packed with valuable insights on what made them the most preferred candidates over the others, which you can learn from.
3
Maintain excellent academic records
This scholarship is very competitive and only the top achiever gets the award. Before applying for the scholarship, ensure that your most recent grades are excellent and strive to maintain them that way.
4
Review application before submitting
Carefully review your application. It is always best to have a second eye reviewing your work. So ask a friend, colleague, mentor, or family member to go through your application before submitting it.
How the Gordon V. R. Holness Engineering Technology Scholarship is Judged
Applicants are assessed on their academics, leadership, service, and passion for engineering. The successful applicants have a demonstrated passion for pursuing engineering, great leadership experience, and community involvement.
Why We Love the Gordon V. R. Holness Engineering Technology Scholarship
Open to all
This program is open to anyone from any part of the country. Most scholarships have geographic and ethnic barriers attached to eligibility.
Linkage to engineering innovations
The association exposes the students to trends, research, and engineering innovations centered around the heating, refrigeration, and air-conditioning fields. This makes their career path brighter, opening more job opportunities.
Scholars identified as Gordon's scholars
Recipients of this award get to be associated with former ASHRAE President George V.R. Holness. He is one of the most successful presidents ASHRAE has ever had, therefore being associated with him is a huge honor.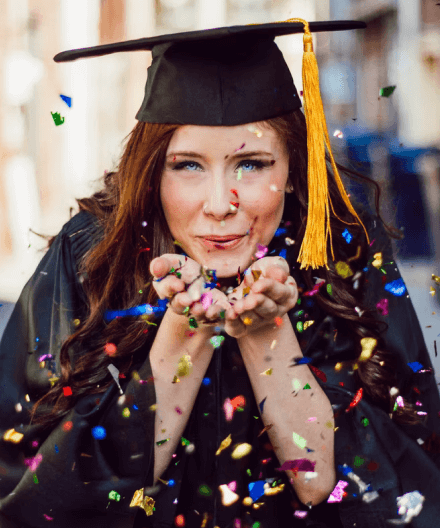 5 Facts About Gordon V. R. Holness Scholarship
Restricted to United States applicants only
The scholarship is only open to residents and citizens of the United States.
Application process consolidated under one roof
All scholarships are administered by ASHRAE in partnership with other organizations and are consolidated with the same application process.
Provides technical professional guidance
The society has initiatives in schools that are aimed at providing professional guidance to students.
Scholarships have increased over time
The scholarships have increased in numbers since inception with more companies and individuals added to the portfolio of scholarships.
Carrying out legacy projects
The association carries legacy projects that are meant to sustain the initial impact done to society, one of which is a legacy scholarship.