Global Perspectives Scholarship
8/1/2023
Submission Deadline
Explore Similar Scholarships
Grade Level:
The Global Perspectives Scholarship is a scholarship opportunity offered by Rustic Pathways. Rustic Pathways is an organization that runs a global student travel program and has been in operation for more than 36 years. Since 2017, the organization has also offered more than $700,000 in scholarships and financial aid, one of which is the Global Perspectives Scholarship.
The Rustic Pathways Global Perspectives Scholarship is a $1,000 scholarship awarded to a graduating high school or college student. Two runner-ups are also awarded $250 in scholarships. However, the winners must enroll in or be attending an accredited college or university in the United States.
The scholarship funds can only be used at the recipient's university or college for approved expenses such as books and tuition. Nonetheless, the benefits of the scholarship go beyond the award money. For example, the school that referred the winning candidate also receives a $1,000 grant.
Key Information of Global Perspectives Scholarship
Study Details
Country of Study
United States
Scholarship Details
Intended Level of Study
Undergraduate
Global Perspectives Scholarship Timeline
November 1, 2022
Application Opening Date
The applications open in November.
August 1, 2023
Submission Deadline
Applicants close in August the next year.
September/October 2023
Award Announcement Date
Rustic Pathways will announce the finalists on its social media channels or press page.
Scholarship Eligibility
To be eligible to apply, applicants must meet the following criteria.
Eligible Grade: High School Senior – Undergraduate
Maximum Age: Any
Required GPA: Any
Geographic Eligibility: Any
Gender: Any
Race/Ethnicity: Any
Application Requirements
Here's what you need to submits besides your application.
How to ace the Global Perspectives Scholarship
1
Follow all instructions
Rustic Pathways details various instructions that an applicant should observe while working on their application. For instance, one is required to follow the Rustic Pathways Instagram account and the essay is capped at 500 words. These requirements should be met to guarantee the quality of your application.
2
Address all parts of the essay question
Examples of an essay question include asking applicants to talk about a global impact project that is of interest to them and to document an impact plan. Both prompts should be answered comprehensively.
3
Show, do not simply tell
Do not simply talk about your project and its impact without giving any accompanying numbers. For example, if you want to scale your undertaking in its second and third years of operation, how many more people will you touch? Remember to quantify as well as qualify your statements.
4
Distinguish yourself from the crowd
Your essay should distinguish you from the other applicants who are likely to be as awesome as yourself. Therefore, have a wow factor in your response, which can be done by, for example, structuring your essay clearly and showcasing the strengths of your project idea.
How the Global Perspectives Scholarship is Judged
Applications are judged based on their quality. Some of the winning attributes of a winning submission include clear and well-organized writing and well-articulated points to support the writer's thoughts. Additionally, it is important to follow given instructions as submissions that surpass the given word count or submission deadline are automatically rejected.
Why We Love the Global Perspectives Scholarship
Recognition for three winners
The Global Perspectives Scholarship, unlike other programs, does not follow a winner-take-all approach. Instead, two runner-ups are also recognized and awarded, which is a big incentive to apply.
Scholarship funds can be used months after winning
The scholarship must not be used right away. Instead, winners have up to six months to enroll in an accredited university or college within the United States without losing the scholarship.
The application is global
The Global Perspectives Scholarship accepts applications from students from all over the world, except for select countries that are prohibited by law.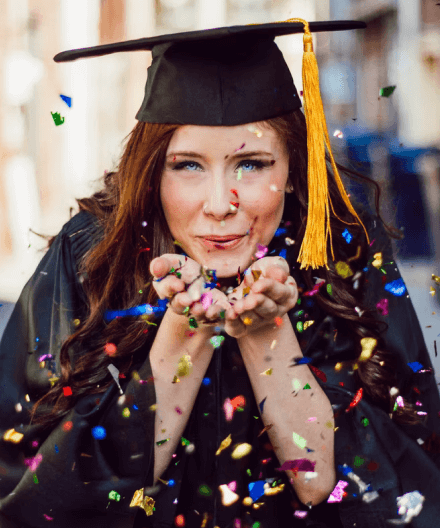 5 Facts about the Rustic Pathways Global Perspectives Scholarship
Winners feature on the Rustic Pathways website
Rustic Pathways recognizes winners, including honorable mentions, on its online press page and features testimonials from grand prize winners on its website.
Even home-schooled students can apply
The Rustic Pathways Global Perspectives Scholarship is open to everyone who meets its requirements, even home-schooled students who have not attended a formal high school institution.
Applicants can apply several times
The scholarship accepts submissions from all qualifying applicants each year, including those who applied in the previous years but were unsuccessful.
Recipients study a broad range of subjects
While they have to be enrolled in universities or colleges within the United States, winners of the scholarship are free to study any subject.
Early applications are accepted and recommended
Once applications are open, the scholarship committee accepts and even encourages early applications that are made before the submission deadline.