Eula Mae Jett Scholarship Plan
$1,000–$2,000
Award Amount
4/1/2023
Submission Deadline
Explore Similar Scholarships
College Major:
Location:
Grade Level:
Legal Professionals, Inc was founded in 1940 as a platform for the exchange of ideas amongst the legal secretaries. The purpose was to formalize a template for the preparation and filing of legal documents.
The organization offers numerous professional development programs for legal practitioners turning them into quality law firm employees. The Eula Mae Jett Scholarship Plan is one such initiative focused on youth.
The scholarship encourages students to pursue a career in the legal field by removing financial barriers. The scholarship is offered at the high school senior and college levels.
Key Information of Eula Mae Jett Scholarship Plan
Study Details
Country of Study
United States
Scholarship Details
Intended Level of Study
Undergraduate
Award Amount
$1,000–$2,000
Eula Mae Jett Scholarship Plan Timeline
January 1, 2023
Application Opening Date
Applications usually open in early January.
April 1, 2023
Submission Deadline
The deadline for applications is at the beginning of the month.
Scholarship Eligibility
To be eligible to apply, applicants must meet the following criteria.
Eligible Grade: High School Senior – Undergraduate
Maximum Age: Any
Required GPA: Any
Geographic Eligibility: California
Gender: Any
Race/Ethnicity: Any
Application Requirements
Here's what you need to submits besides your application.
Essay
Recommendation letters
Grade transcript
How to ace the Eula Mae Jett Scholarship Plan
1
Demonstrate passion for career in legal field
Students who are willing to adopt the legal field as a career of choice are highly desired. Make sure you mention your career objectives.
2
Submit tailor-made recommendation letters
You should brief your instructors or mentors who are writing your recommendation about the prospects of the scholarship. This will allow them to meet the sponsor's expectations.
3
Draft a coherent biographical letter
A biographical letter, also known as a personal statement, is an important part of the application. Make sure it's coherent and reader-friendly.
4
Stress your financial need
Financial need plays a part in determining the outcome of your application. Clearly illustrate that in your biographical letter.
How the Eula Mae Jett Scholarship Plan is Judged
The selection committee judges applicants on their biographical letters, recommendation letters, academic record, and resume. A successful applicant will demonstrate a deep interest in pursuing a career in the legal field.
Why We Love the Eula Mae Jett Scholarship Plan
A scholarship for different levels
It doesn't matter if you're a college student or a high school student. Both are eligible for the scholarship.
An emphasis on career selection
Candidates are encouraged to have well-defined career objectives. This paves way for greater success in professional life.
No word limit for biographical letter
There is no such word limit for the biographical letter. This gives more room for expressing yourself.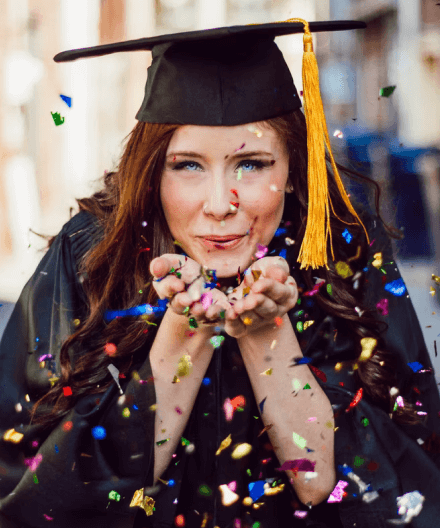 5 Facts about LPI
The organization has 1,000 members
LPI is a growing community of legal practitioners with approximately 1,000 members.
LPI has 29 local associations
With over 29 local associations across California, the organization boasts a wide footprint.
Monthly educational programs offered by the organization
Workshops and professional development programs are provided by LPI to its members.
LPI organizes conferences throughout the year
LPI holds conferences in May, August, November, and February.
Seminars and workshops arranged by the organization
Renowned attorneys and judges are invited to deliver lectures to LPI's members.