Education Teaching Scholarship
3/1/2023
Submission Deadline
Explore Similar Scholarships
College Major:
Location:
Grade Level:
The General Federation of Women's Clubs (GFWC) Massachusetts is a nonprofit that unites women's clubs across the state. It is dedicated to serving the community through volunteer service. It offers the Education-Teaching Scholarship to help young people pursue higher education.
The annual scholarship awards a minimum of $500 to high school seniors set to join teacher-training programs at accredited universities or colleges. Applicants must be legal residents of Massachusetts. A high school ID or MA driving license should be provided as proof of residence.
Applicants are required to submit a 500-word personal statement and an official transcript. A recommendation letter from a high school teacher or an academic advisor should also be submitted. The letter should be written on the school letterhead.
Key Information of Education Teaching Scholarship
Study Details
Country of Study
United States
Scholarship Details
Intended Level of Study
Undergraduate
Education Teaching Scholarship Timeline
January 2023
Applications Opening Date
Applications open on January 1.
March 2023
Submissions Deadline
The submission deadline is on March 1.
Scholarship Eligibility
To be eligible to apply, applicants must meet the following criteria.
Eligible Grade: High School Senior
Maximum Age: Any
Required GPA: Any
Geographic Eligibility: Massachusetts
Gender: Any
Race/Ethnicity: Any
Application Requirements
Here's what you need to submits besides your application.
Essay
Grade transcript
School Verification
Recommendation letters
How to ace the Education Teaching Scholarship
1
Select your recommender wisely
Since you only need one recommendation letter, it is important that you get the best. Choose someone who knows you well and has supervised you closely. Such a person will be able to speak in detail about your academic abilities as well as your character. Inquire from your preferred recommender whether they are available to write the recommendation.
2
Acquire your official transcript early
An official transcript is part of the application requirements. Make sure you pick it up early from your institution. This will give you time to focus on other parts of the application. You will also avoid any last-minute hiccups that can jeopardize your application.
3
Craft your personal statement
The personal statement is your chance to give the judging panel an insight into who you are and what your aspirations are, both personal and professional. Create an essay outline to form the structure of your essay. Write the essay ensuring that you cover the key details. It is your essay, after all, so don't shy away from showing your personality.
4
Review your statement and seek feedback
The essay needs to stick to 500 words or less. Review your essay severally checking for conciseness, coherence, and errors. Seek feedback from your mentor and ask for suggestions on which parts of the essay need a touch-up. Remember to include the word count in your essay.
How the Education Teaching Scholarship is Judged
Applicants are judged based on academic merit. Insights provided by the recommender into your academic capabilities also play a significant role.
Why We Love the Education Teaching Scholarship
Home-schooled students can apply
Home-schooled students, who have met graduation qualifications, can apply for the scholarship.
All universities are eligible
Eligible students set to attend any university or college in the U.S. can apply for the scholarship.
Applying is completely free
Applicants are not charged to apply for the scholarship.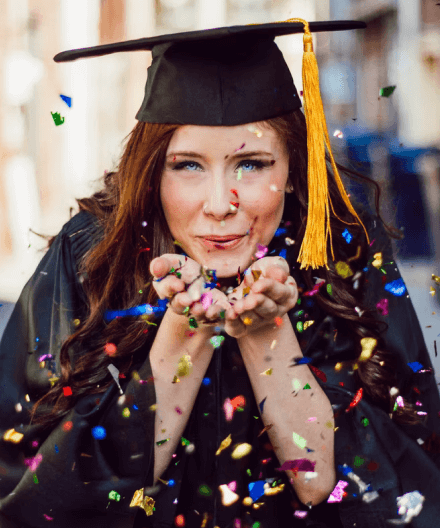 5 Facts About GFWC
It was founded in 1890
GFWC has been serving communities for over 130 years.
It has over 75,000 members
More than 75,000 women make up the membership of GFWC.
It has branches across the U.S.
GFWC is in all states and the District of Columbia.
It offers many scholarships
Each branch of GFWC offers scholarships. GFWC Massachusetts offers 12 scholarships annually.
GFWC Massachusetts was founded in 1893
23 women's clubs came together in 1893 to form GFWC Massachusetts.