Curwen-Guidry Scholarship Fund
3/15/2023
Submission Deadline
Explore Similar Scholarships
Grade Level:
The Southern Bowling Congress is an alliance of nine southern states that organizes annual bowling tournaments. Its tournaments are open to members of the United States Bowling Congress(USBC). It offers the Curwen-Guidry-Blackburn Scholarship Fund to support young bowlers.
The annual scholarship awards $750 to high school seniors who play in a USBC-certified league. Seniors should have been active players for at least three years and 75% of the league schedule. The scholarship is open to students in Alabama, Arkansas, Florida, Georgia, Kentucky, Louisiana, Mississippi, Tennessee, and Texas.
Applicants are to submit official high school transcripts and ACT/SAT scores. The minimum GPA requirement is 2.5. Applicants must continue to bowl after receiving the scholarship till the end of the league schedule.
Key Information of Curwen-Guidry Scholarship Fund
Study Details
Country of Study
United States
Scholarship Details
Intended Level of Study
Undergraduate
Curwen-Guidry Scholarship Fund Timeline
November 2022
Application Opening Date
Applications open In November.
March 2023
Submission Deadline
The submission deadline is on March 15.
Scholarship Eligibility
To be eligible to apply, applicants must meet the following criteria.
Eligible Grade: High School Senior
Maximum Age: Any
Required GPA: 2.5
Geographic Eligibility: Alabama, Arkansas, Florida, Georgia, Kentucky, Louisiana, Mississippi, Tennessee, Texas
Gender: Any
Race/Ethnicity: Any
Application Requirements
Here's what you need to submits besides your application.
Grade transcript
Recommendation letters
Standardized Test Scores
How to ace the Curwen-Guidry Scholarship Fund
1
Start the application process early
You should start the application process as soon as possible. This will allow you enough time to acquire all necessary documents, and transcripts, complete all forms and work on your application. Have everything organized and planned to avoid any last-minute complications.
2
Highlight your extracurricular activities
In your application, highlight all extracurricular activities and/or community service work you did, in which you demonstrate leadership. Explain the impact you had on your community or project subjects. Any honors, merits, and certificates are to be added as well if applicable. Such activities are highly preferred by judges.
3
Sit for your ACT/SAT early
Prepare adequately for your tests. Use all tools available to you when preparing for the test. Great test scores come from lots of practice. Choose a test date at least two months before the deadline to ensure that your results are ready in time.
4
Keep your grades up
This scholarship program is merit-based therefore only those with a GPA of 2.5 or higher have better chances of winning. So work hard on keeping your grades up and maintaining your GPA. Grades will be an indicator of how dedicated and serious you are.
How the Curwen-Guidry Scholarship Fund is Judged
Applicants are judged based on academic performance, extra-curricular and community engagements, and leadership skills.
Why We Love the Curwen-Guidry Scholarship Fund
No discrimination
The program is open to all residents of the specified states as long as they meet the scholarship requirements. It supports equality and diversity with no discrimination against gender, race, ethnicity, religion, etc.
All fields of study are eligible
The program encourages all eligible students in the USBC League to pursue higher education in any field they choose. They ease their access to colleges and universities and lessen the burden of a college education.
Dedication to young bowlers
In empowering young bowlers and encouraging them to continue their education, this program is exclusively dedicated to professional young bowlers. The program values the importance of higher education and is keen on supporting those in USBC to obtain undergraduate degrees and develop great careers in the fields of their choice.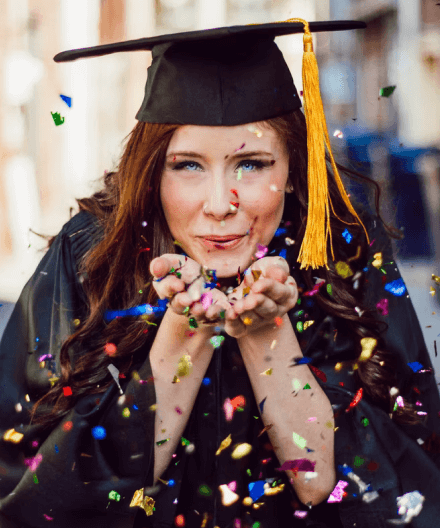 5 Facts About Curwen- Guidry Scholarship Fund
It's over a century old
SBC has a medal from the 1920s
It started with two states
Alabama and Tennessee were the first two states of the SBC.
It held four tournaments before WWII
Annual tournaments were held from 1939–1942 before SBC took a break during WWII.
SBC's tournament is the largest in the South
The SBC tournament is the largest sectional tournament in the South.
Four of its members have led ABC
Four members of SBC have served as President of the American Bowling Congress (ABC), now known as the United States Bowling Congress(USBC).