Clair A. Hill Scholarship & ACWA Scholarship
3/1/2023
Submission Deadline
Explore Similar Scholarships
Location:
Grade Level:
One of the biggest coalitions of public water agencies in the United States is the Association of California Water Agencies, ACWA. The agency has more than 430 members and delivers public water to businesses, organizations, and institutions in California.
Clair Hill was one of the foremost engineers of California's water supply in 1992. He instituted the Clair A. Hill Scholarship to encourage undergraduates to be involved in water supply issues in California.
This scholarship is awarded by ACWA to an undergraduate who is studying water-related subjects in the state of California. This award is $5,000 and covers most expenses incurred in college. All applicants are expected to attend any of the Universities of California or a California State University at the time of application.
Key Information of Clair A. Hill Scholarship & ACWA Scholarship
Study Details
Area of Study
Agriculture
Environment
Groundwater
Public Administration
Urban Water Supply
Country of Study
United States
Specific Schools
University of California
California State University
Scholarship Details
Intended Level of Study
Undergraduate
Clair A. Hill Scholarship & ACWA Scholarship Timeline
December 2, 2022
Application Open Date
The application for the scholarship is open to undergraduates.
March 1, 2023
Submission Deadline
The final submission deadline is on March 1. Check the website for the appropriate time.
May 2023
Award Announcement Date
This is when the awardee is selected and given the cash prize of $5,000.
Scholarship Eligibility
To be eligible to apply, applicants must meet the following criteria.
Eligible Grade: High School Freshman
Maximum Age: Any
Required GPA: Any
Geographic Eligibility: California
Gender: Any
Race/Ethnicity: Any
Application Requirements
Here's what you need to submits besides your application.
Essay
Recommendation letters
Grade transcript
How to ace the Clair A. Hill Scholarship & ACWA Scholarship
1
Review your application before submitting
Endeavor that your application is reviewed by a mentor, parent, or a trusted college before you submit it. This helps you to spot errors that you could not detect.
2
Write an outstanding essay
A major part of your application is the essay. Ensure that it is free from all errors related to grammar, punctuation, and spelling.
3
The scholarship is for restricted fields
All the eligible fields for the Clair A. Hill Scholarship are water-related fields like engineering, environmental studies, urban water control, public administration, and agriculture.
4
Show commitment in your application
Clair Hill served for 32 years under California Water Commission and signed the original state water plan for California. You should show your commitment to issues of water supply like Clair Hill did to make yourself a suitable candidate.
How the Clair A. Hill Scholarship & ACWA Scholarship is Judged
There are four criteria used as judgment for this scholarship. They include academic achievement, motivation to the vocation of water resources management, quality of the applicant's essay, and full-time enrollment in the university for the academic year.
Why We Love the Clair A. Hill Scholarship & ACWA Scholarship
Enjoy the beautiful state of California
You have the chance to visit amazing places in California like Disneyland, San Francisco Zoo, Golden Gate Bridge, and more.
Join a huge alumni body
With close to 23 California State Universities, being a recipient of this scholarship allows you to join a huge alumni association, where you can network from.
There is no grade point requirement
Unlike most scholarships, the Clair Hill scholarship doesn't give a barrier to grade points.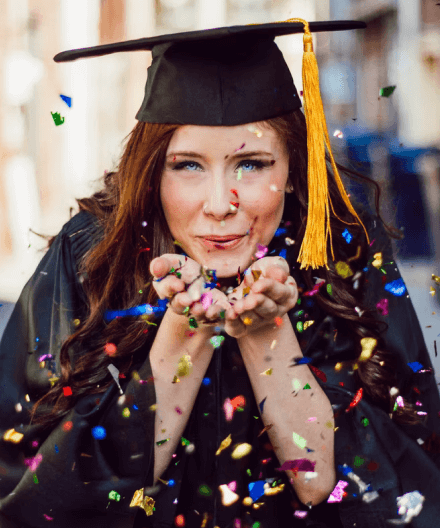 5 Facts About the Clair A. Hill Scholarship
The scholarship essay is about 1,000 words
All applicants must submit an essay of 1,000 words maximum as part of their application phase.
Submit at least two recommendation letters
Applicants must submit at least two letters of recommendation but no more than three from recognized individuals.
Scholarship funds aren't given to the student
The scholarship is given to a Financial Aid Office to which the student has access indirectly.
Scholarship is restricted for tuition
The scholarship can only be used for tuition and fees, not miscellaneous expenses.
The scholarship is renewable every year
The scholarship can only be renewed twice a year.