Central Oklahoma ASHRAE Scholarship
12/1/2022
Submission Deadline
Explore Similar Scholarships
College Major:
Location:
Grade Level:
The Oklahoma City Community Foundation (OCCF) is committed to supporting Oklahoma students in their academic pursuits, while the American Society of Heating, Refrigerating, and Air-conditioning Engineers (ASHRAE) is particularly committed to furthering the growth of the industry. Thus the organizations have come together to establish the Oklahoma ASHRAE Scholarship, provided by ASHRAE and administered by OCCF.
The scholarship program grants undergraduate and graduate students at Oklahoma colleges funds of up to $2,000 to pursue engineering degrees related to heating, ventilation, air-conditioning, and refrigeration.
Graduate students may be enrolled part-time while undergraduate students must be enrolled full-time. To be eligible to apply, students must have GPAs of at least 2.5 on a 4.0 scale.
Key Information of Central Oklahoma ASHRAE Scholarship
Study Details
Country of Study
United States
Scholarship Details
Intended Level of Study
Undergraduate
Postgraduate
Central Oklahoma ASHRAE Scholarship Timeline
October 2023
Application Opening Date
Applications open on October 1.
March 2023
Submission Deadline
The submission deadline is on March 1.
July-December 2023
Funds Are Disbursed
The foundation starts disbursing the scholarship funds for the fall semester on July 15, and the spring semester on December 15.
Scholarship Eligibility
To be eligible to apply, applicants must meet the following criteria.
Eligible Grade: Undergraduate – Graduate
Maximum Age: Any
Required GPA: 2.5
Geographic Eligibility: Oklahoma
Gender: Any
Race/Ethnicity: Any
Application Requirements
Here's what you need to submits besides your application.
Short Answers
Recommendation letters
How to ace the Central Oklahoma ASHRAE Scholarship
1
Have relevant work experience
Your application should reflect your active involvement in the industry, so if you haven't already, you need to get some relevant work experience as this could boost your chances. Apply for that job, even if it's unpaid.
2
Choose references who know you
The people who write your recommendation letter(s) should be able to speak sufficiently to your academic and non-academic qualities. Your references could be your teachers, guidance counselors, college advisors, or administrators.
3
Stay on top of it
Don't procrastinate and be proactive. Regularly contacting your references and the relevant authorities to provide your transcript, will keep them on their toes, and more likely to deliver on time. You should also regularly check your online student account.
4
Review your essay
Go through your essay thoroughly to ensure you've gotten rid of all typing and spelling errors. You could also have a trusted person review your essay to gauge how well you've answered the essay prompt, and fish out any errors you may have missed.
How the Central Oklahoma ASHRAE Scholarship is Judged
Applicants are assessed based on their academic merit, financial need, as well as their passion for the field, and involvement in the industry.
Why We Love the Central Oklahoma ASHRAE Scholarship
Scholars are recognized
Scholarship recipients are announced on the OCCF website. This sort of recognition could be helpful to recipients' careers in the industry.
It's open to non-citizens
U.S. citizenship isn't required for eligibility, however, U.S. citizens are given preference.
Candidates may apply to other OCCF scholarships
Applicants can also apply to any of the foundation's other 200+ scholarships that they qualify for. The foundation supports all deserving students to complete their education and reach their career goals.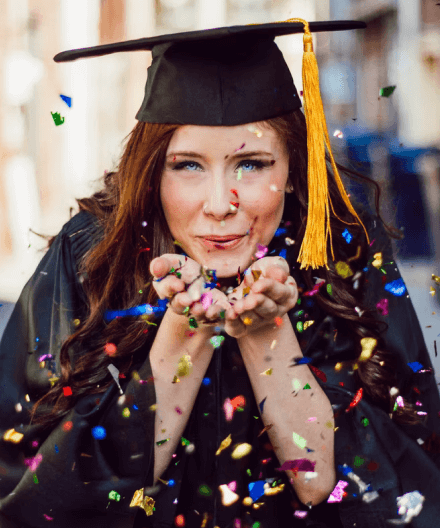 5 Facts About OCCF Oklahoma ASHRAE Scholarship
The funds are disbursed to the institutions
Scholarship payments are mailed directly to the financial aid offices of the recipients' universities/colleges.
It is a one-time scholarship
The scholarship is not renewable.
Preference is given to ASHRAE student members
ASHRAE student members within Oklahoma will be given preference in consideration over other applicants.
The scholarship is a decade old
The fund was established by ASHRAE in 2012.
The foundation is over 50 years old
OCCF has provided financial support to students of Oklahoma since 1969.